The Classic Anime Rom-Com That Fans Can't Stop Binging On Netflix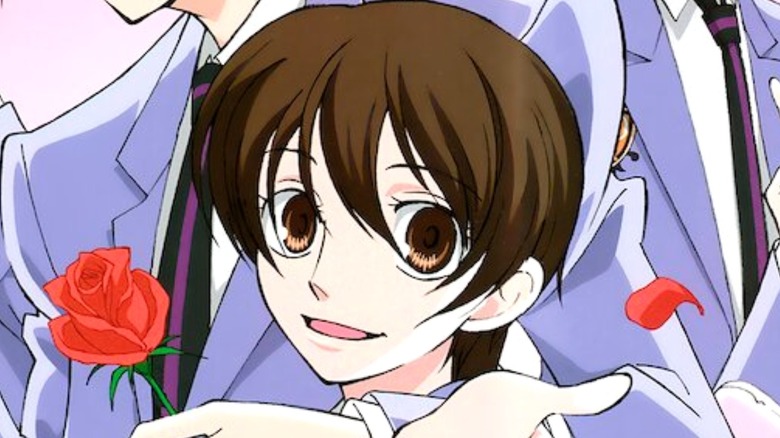 FUNimation Entertainment
There are plenty of aspects of Japan you won't typically find in the Western world. In addition to vending machines that sell pretty much anything under the sun to workers sleeping at their desks, Japan is a far cry from the States. The country is also home to hundreds of host and hostess clubs, which are establishments designed to cater to women and men, respectively, by offering snacks and attentive listening. The concept has actually begun to make its way into America, but it all started in Japan. 
It's these host clubs that serve as the inspiration behind the anime currently grabbing people's attention on Netflix — "Ouran High School Host Club." The show ran for a single season in 2006 and drew inspiration from the manga series of the same name. With romantic and comedic elements, it's the perfect example of the shoujo genre of anime, which emphasizes all types of relationships, from love to platonic.
In the event you're in the mood for an anime that doesn't have end-of-the-world stakes, then it's the ideal binge-watch. You can view the show in its entirety now on Netflix.
Ouran High School Host Club offers goofy fun for anime fans of all ages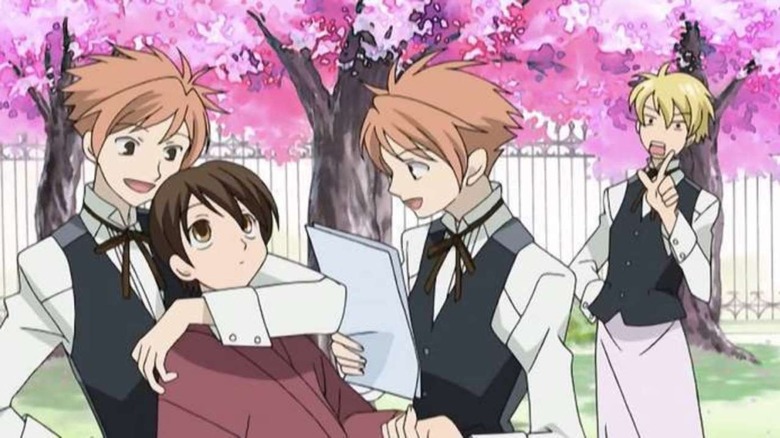 FUNimation Entertainment
"Ouran High School Host Club" follows Haruhi Fujioka, a new student at Ouran Academy. Everyone assumes she's a boy due to her appearance, including the members of the school's host club. When she stumbles upon this organization, she accidentally destroys a vase worth 8 million yen. The members force her to work within the host club to pay off the debt and bring in girls for them to entertain. In the process, they learn she's female, which is why she's capable of connecting with the girls at the school so well. 
A lot of popular anime, like "Attack on Titan" and "One Piece," falls within the action genre, but "Ouran High School Host Club" dares to be different. It borrows from rom-com tenets to great effect, which wasn't lost on reviewers. Jordyn Nguyen of Geek Gals had this to say about the series, which wrapped up its storyline after 26 episodes: "This anime contains various elements that I think would feed to a wide range of audience's tastes. You want to laugh your buttocks off? You want romance? You want sarcasm? You want kawaii? You want to feel? It's all jam-packed in this nice little anime series for you."
The anime is rated TV-PG, so you can be confident the series is appropriate for you, no matter your age. It makes for a breezy binge-watch when you want to de-stress after a long week.