A Fan-Favorite Character Just Returned To The MCU In Loki Episode 4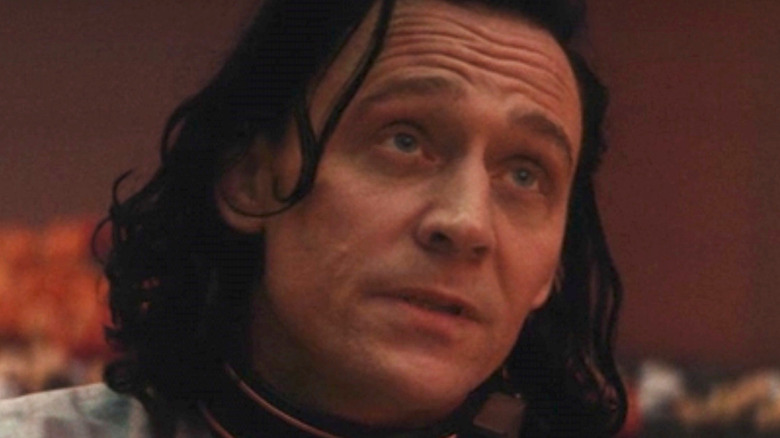 Marvel Studios/Disney+
Contains spoilers for "Loki" Episode 4
It was bombshell after bombshell in Episode 4 of "Loki," making it the most revealing in the series thus far. In the episode, the Time Variance Authority save Loki (Tom Hiddleston) and Sylvie (Sophia Di Martino) seconds before Lamentis-1 is obliterated, thanks to them creating a never-before-seen Nexus event on the Sacred Timeline. Now hostages in the buildings they once escaped, the variants are separated and put into different time theaters to be punished. Mobius (Owen Wilson) deals with Loki, where he shows his sheer disappointment for his frenemy. He allows Loki to explain, and the God of Mischief tells Mobius that he's a variant the TVA has brainwashed.
Mobius doesn't believe Loki at first and sends him for punishment through a portal. On the other side of this red portal is Asgard, where Loki chuckles as he finds himself in his home world. Just after taking in his surroundings, a familiar face from the Marvel Cinematic Universe's past shows up to greet him in the worst way. It's a cameo that's shocked viewers around the globe.
Lady Sif is back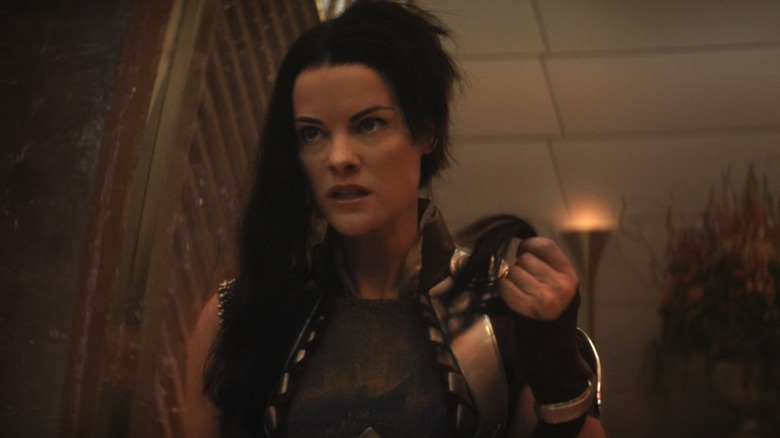 Marvel Studios/Disney+
In a guest appearance fans have been waiting for, Lady Sif (Jaimie Alexander) appears after Mobius sends Loki into the time loop. She repeatedly beats up on Loki for cutting her hair — a nod to a famous Norse myth — and calls him "conniving" and "pathetic." 
It was a brief cameo, but a welcome one. This is the first we've seen of the character in the MCU since "Thor: The Dark World" in 2013, and many were wondering if she'd ever return — especially after she was absent in "Thor: Ragnarok." Lady Sif did have cameos in two episodes of "Agents of S.H.I.E.L.D." in 2014 and 2015, but it's been quite the dry spell for her in the MCU.
Many suspected Jaimie Alexander would be returning to her role as Lady Sif in "Loki," especially after an Instagram post she shared to her timeline in November 2020 hinted that she was flying to Atlanta to film the show. While Deadline officially confirmed her role in the upcoming film "Thor: Love and Thunder" back in December 2020, Alexander's part in "Loki" wasn't a completely sure thing, and we couldn't have been happier to see her walk onto our screens.
"Loki" Episode 4 is now streaming on Disney+. New episodes arrive every Wednesday.