The Character That American Horror Story Fans Think Got What She Deserved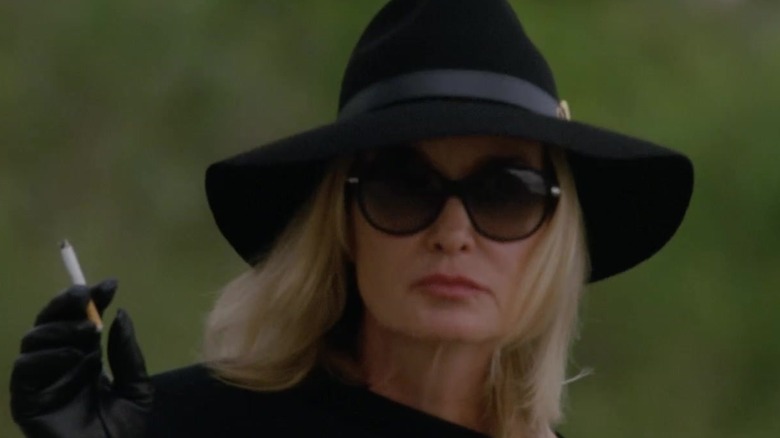 FX
With callous villains like Twisty the Clown, Bloody Face, and real-life serial killer Richard Ramirez, "American Horror Story" fans have no shortage of characters to root against. The FX horror anthology series brings forth new characters every season, and fans often take to the show's subreddit to discuss who's in and who's out.
Despite some fans finding solace in the show's brightest characters, most look forward to seeing the downfall of the backstabbing, evil, or just plain annoying characters. Not all villains are secretly worth rooting for, especially in the terrifying "American Horror Story" universe. On a recent thread started by u/Odd_Membership_403, fans expressed annoyance with one notoriously selfish character. What redeemed this character's cruel decisions, though, was her unexpected, brutal demise at the hands of those she wronged.
So, which character do fans think got what she deserved — even if she did have great taste in clothing and jewelry?
She sold her soul to the devil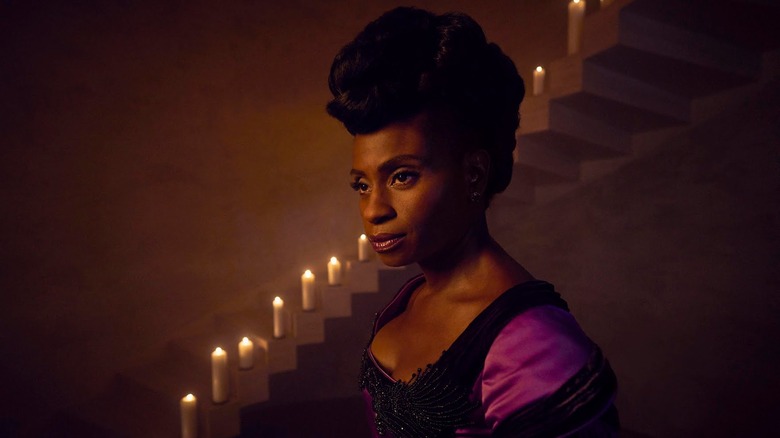 FX
Dinah Stevens (Adina Porter) frustrated fans on "American Horror Story: Apocalypse" as the Voodoo Queen — a former talk show host who, according to u/falco-malleo, was a "B***h (who) got what she deserved." In the thread's first post, u/Odd_Membership_403 wrote, "Dinah Stevens MADE MY BLOOD BOIL like she really helped on taking down a whole coven."
Stevens, who stepped into the role of Voodoo Queen to replace Marie Laveau (Angela Bassett), was driven by her hunger for fame, money, and success. While she presented herself as calm and collected, inside she was selfish and cunning, always on the lookout for an opportunity to propel herself forward. In a move of betrayal, she signed a deal with the devil that would come back to bite her.
The sudden return of Laveau delighted fans, who were happy to see her get well-deserved revenge against the corrupt Stevens. "She's annoying but watching Marie cut her throat with a machete was gold," wrote u/Unlucky-Flower-195. "All hail the queen of voodoo."