The Character That Had The Most Extreme Death On AHS: Coven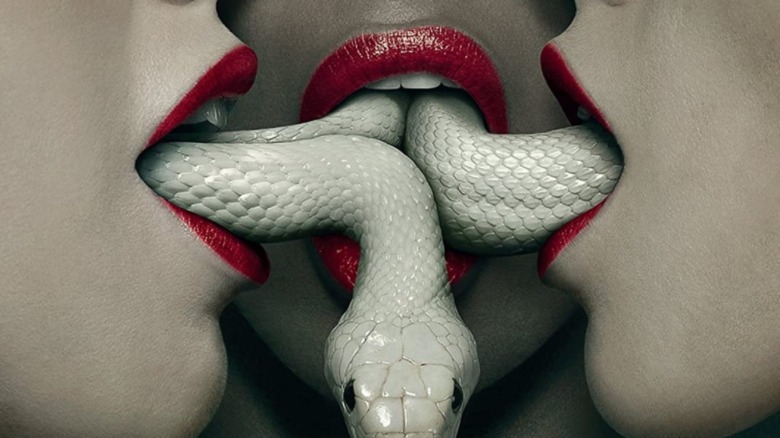 FX
American Horror Story is an anthology series known for pretty brutal deaths. Each season comes with at least one grisly kill, and most seasons involve far more than that. During its run, American Horror Story has provided consistently twisty, often scary stories, and American Horror Story: Coven is a prime example of what the show can do well. 
Throughout Coven, there are plenty of gruesome deaths that are thrilling or shocking to audiences. Given the caliber of the show's casts — and the slate of actual people they're based on — many of the deaths are also a shock simply because of the names that are taken off the board. In Coven, there are stabbings, possessions, and an axe murderer wandering around. All of this leads to plenty of unique, gruesome killings. There's carnage to spare throughout the season, which is set primarily in 2013 but also features a number of flashbacks. However, perhaps none is more gruesome than the death of the ageless Voodoo Queen Marie Laveau (Angela Bassett).
Marie Laveau is tortured and dismembered on AHS: Coven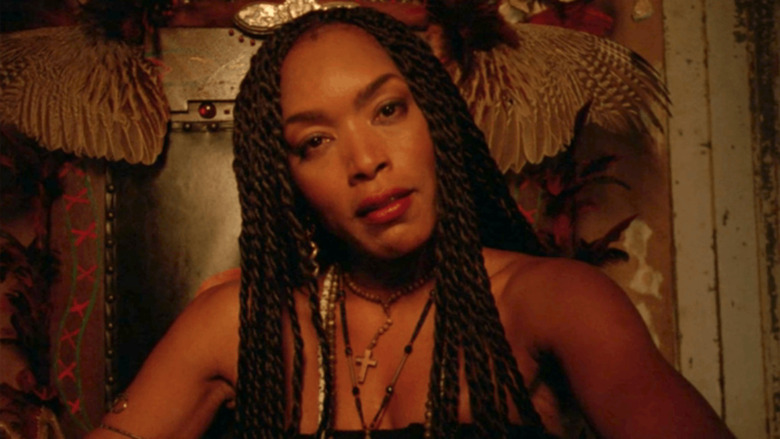 FX
Marie Laveau's death comes just after she thinks she's found safety. She agrees to an alliance with the witches and sits down to a meeting with them only to be surprised by the Axeman (Danny Huston), a serial killer who is posed as a waiter. 
In order to stop the Axeman, Laveau and Fiona (Jessica Lange), the leader of the witches, make a sacrifice to Papa Legba. The deal initially seems to work, but it doesn't last long. Delphine (Kathy Bates) arrives and proceeds to torture and dismember Laveau. Her dismemberment is shocking and brutal, but it also has dire implications for Laveau. Because of her dismemberment, Laveau is unable to hold up her end of the deal with Papa Legba, and she is therefore doomed to Hell for all eternity. The outcome of her immortal life is shocking not just because of its violence, but also because of how dire her circumstances become.
Marie Laveau may return to the world of American Horror Story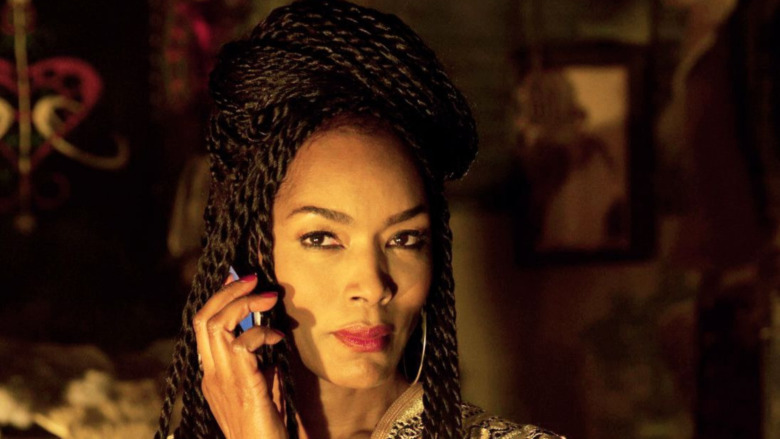 FX
Although she died in Coven, Angela Bassett has expressed enthusiasm about the possibility of Laveau's return to the world of American Horror Story. In responding to a piece of fanmade art in the form of a poster for a potential Laveau spin-off that's never officially been announced, Bassett said she was into the idea of coming back as Laveau. "Looks like fun! What do you think @MrRPMurphy?" Bassett wrote on Twitter, tagging American Horror Story creator Ryan Murphy. 
The nature of American Horror Story means that, although every season features a new story and cast of characters, there are always opportunities to revive beloved fan favorites. Laveau certainly fits into both of those categories, which means that her time in the world of American Horror Story may not be done just yet. Angela Bassett is currently employed on 9-1-1, another Murphy creation, so it wouldn't be all that difficult for Murphy to rope her in for more AHS if he wanted to.