Whatever Happened To Esteban From Suite Life Of Zack And Cody?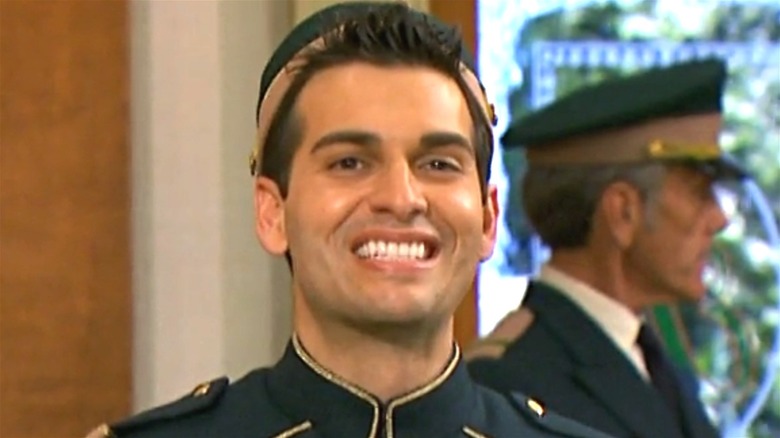 Disney
A collaborative effort from creators Danny Kallis and Jim Geoghan, "The Suite Life of Zack & Cody" is one of the most memorable Disney Channel sitcoms of its time. It debuted on March 18, 2005, and concluded on September 1, 2008, entertaining young audiences and launching its two lead actors, Dylan and Cole Sprouse, into superstardom. Their misadventures at the esteemed Tipton Hotel made them television icons, but they didn't do it alone, as they were joined by several supporting players who egged on their juvenile schemes or did their best to put a stop to them.
Aside from Zack and Cody, several other folks have yet to leave the pop culture sphere all these years later. The likes of Mr. Moseby (Phil Lewis) and London Tipton (Brenda Song) endure thanks to their hilarious antics and famous one-liners, but none in their class can claim to be remembered for their name alone. That is, except for the bellhop of the Tipton Hotel, Esteban Julió Ricardo Montoya de la Rosa Ramírez, who befriended the lead twins across all three seasons of the show and created a fanbase all his own.
Esteban was brought to life by actor Adrian R'Mante, who has certainly kept himself busy since "Suit Life" wrapped up over a decade ago.
Adrian R'Mante brought Esteban back for The Suite Life on Deck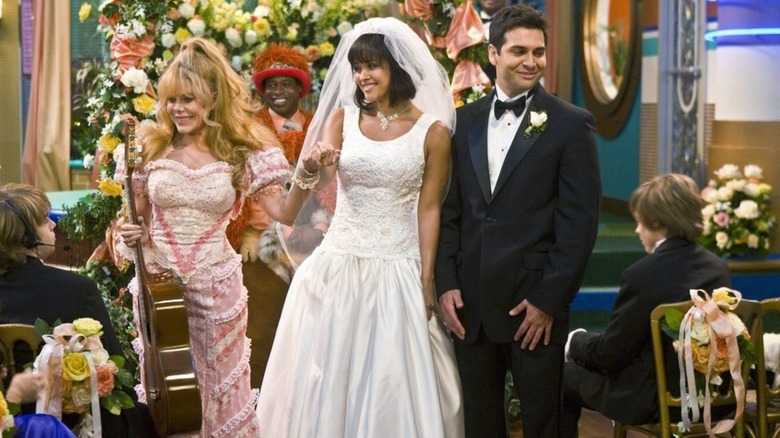 Disney
From the moment Adrian R'Mante introduced audiences to Esteban in the Season 1 premiere, "Hotel Hangout," it was clear that he'd become a favorite in short order. Sure enough, "Suite Life" fans couldn't get enough of the eccentric bellhop, leading him to enjoy an impressive run on the show that encompassed nearly half of its total episodes. Sadly, he said farewell in the Season 3 and overall series finale, "Mr. Tipton Comes to Visit," seemingly ending R'Mante's time in the role. However, it wouldn't be long before R'Mante was brought back into the "Suite Life" fold to give Esteban an encore. 
Piggybacking off of the success of the original program, "The Suite Life on Deck" arrived on Disney Channel in September of 2008, lasting until May of 2011. This nautical sequel brought back the vast majority of the old cast, including Esteban, who returned for just a single episode: Season 2's "Mother of the Groom". The story focused on his marriage to Francesca Maria Consuela Gonzalez Damaso Garcia Ramón Lucia Greenberg Gomez (Marisa Ramirez) and his mother (Charo) coming to terms with her son entering a new chapter in life. It was a fine send-off for the character, one that fleshed out Esteban more than ever and gave him a happy ending with his love, Francesca.
R'Mante has appeared on other various television programs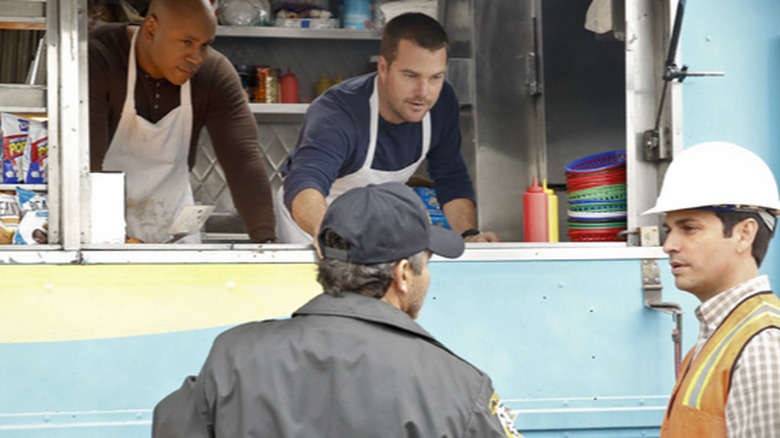 CBS
With Esteban firmly in the rearview mirror, Adrian R'Mante was free to seek his fortunes elsewhere as a television actor. After all, in the years before "Suite Life" ever wound up on his radar, he got his start on "Profiler" and "Battery Park" before landing more noteworthy jobs on everything from "Madison Heights" to "Frasier." He knew he had what it takes to cut it in the TV world outside of the realm of children's programming, and he has certainly done his best to diversify his portfolio with that in mind.
Two of the most high-profile shows that R'Mante has contributed to are "CSI: NY" and "CSI: Crime Scene Investigation" – having stopped in for one episode of the first as Besim Lumani and four of the second as Paramedic Rivera. He also holds credits for his brief time on "24," "JAG," and "NCIS: Los Angeles," in addition to more recent one-off parts on the reboots of "Hawaii Five-0" and "Magnum P.I." As of 2021, he has yet to appear on the small screen at any capacity, but, when looking at his filmography, there's a very good reason for that otherwise worrisome fact.
Adrian R'Mante hasn't shied away from jumping onto the big screen
In 2000 — one year after landing his first significant acting gig — Adrian R'Mante made his cinematic debut in director Matt Berman's "Big Wind on Campus," playing the character of Johnny Alpha. This began his time as a star on the big screen, going on to join the casts of "S1m0ne," "Graduation Night," and "Straight Jacket" in the years that followed. Strangely, not long after he became a regular on "Suite Life," R'Mante didn't appear at the movies as often as he had previously. Once that era of his career came to a close, though, he got right back to it.
2011 marked R'Mante's reemergence at the cinema for "Life at the Resort" and "Underground," but several years would elapse before he got to try his hand at the medium once again. Come 2018, he signed on for "Chicken Girls: The Movie" and later "The Adventures of Jubeez: Kid Boss," and in 2019 he added "Twice The Dream" to his ever-expanding acting résumé. Most recently, he took on the role of Jacob in 2020's "Unbelievers" and is set to portray Peter Blair in 2021's "Even in Dreams," which is in post-production as of this writing. 
R'Mante is a family man these days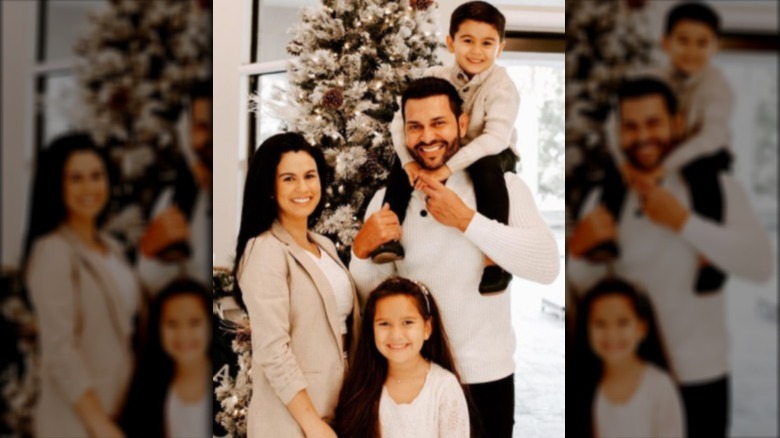 Adrian R'Mante/Instagram
It's plain to see that Adrian R'Mante has dedicated much of his life to being an entertainer. His portrait has graced screens big and small, and he has tried his hand at various genres alongside numerous actors and behind-the-scenes personnel. Although, he hasn't allowed himself to get completely lost in his work and has kept his sights set on maintaining a fulfilling personal life as well. For him, that comes in the form of the family that has blossomed around him.
R'Mante is currently married to his longtime significant other, Mayara Reina, having tied the knot in 2018 in a private ceremony. Together they have welcomed two children into the world, a daughter named Ara and a son named Ian, who are all over R'Mante's Instagram page. In fact, both he and his wife use their respective social media pages to show off their family to the world and profess their love for one another quite regularly. This just goes to show that he's not just a successful actor but a successful husband and father as well.
Adrian R'Mante would bring back Esteban in a heartbeat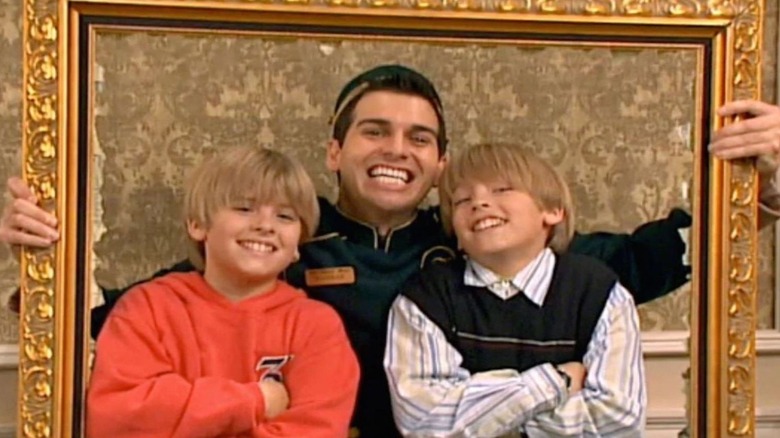 Disney
A lot has changed in the years since the "Suite Life" canon reached its end, but that's not to say that it couldn't be added onto down the line. We live in an era of reboots and revivals, even for the programs of yesteryear aimed at younger viewers, as evidenced by the latest resurrection of the Nickelodeon favorite, "iCarly." Therefore, could a "Suite Life" comeback be in the cards? And if so, would Adrian R'Mante add an epilogue to Esteban's story? According to the man himself, he'd be more than happy to do so.
"I think I would be doing a disservice if I didn't come back and just make a bunch of people happy again," R'Mante told Seventeen in December of 2019, making it abundantly clear that he's more than ready for another stint as Esteban. He even has plans for what the character would be up to in the modern-day, including him succeeding Mr. Moseby as the figurehead of the Tipton Hotel. "Everybody would love him. Can you imagine Esteban running the hotel, and then two girl twins [would move in]? That would be crazy."
Adrian R'Mante's work as Esteban of the "Suite Life" universe made him a household name, leaving a lasting impact on childhoods across the globe. Whether he returns to the role or not, it's safe to say R'Mante has earned his place as one of television's most beloved figures.