Who Is The Star In The Trulicity 'The Choices You Make' Commercial?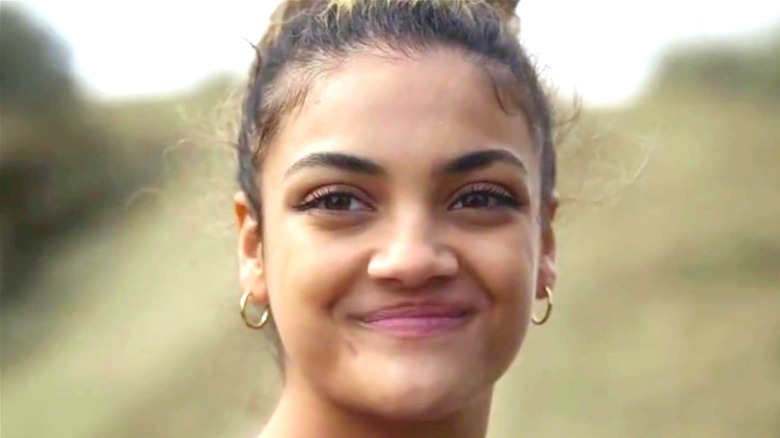 Trulicity
Trulicity is a brand of diabetes medication that promises to help consumers control the Type 2 version of the illness with a combination of health and diet choices. Promising that it'll begin lowering blood sugar from the first dose, it promotes the drug via the appearance of a well-known athlete. 
The commercial's lead actress is shown doing what she does best — performing athletic feats in the field for which she is best known.  But there's also a warm family component to the commercial, as the athlete's father — a Type 2 diabetes sufferer — is seen with her every single step of the way during a practice session. They hike together, she approvingly watches as he eats a cup of fresh grapes at a gas station, and they drink water together. The impression left behind is that diabetes patients can take the drug and still lead productive and satisfying lives.
So who is the young woman in the Trulicity "The Choices You Make" ad? Keep reading to find out.
Laurie Hernandez is better known for her work on the balance beam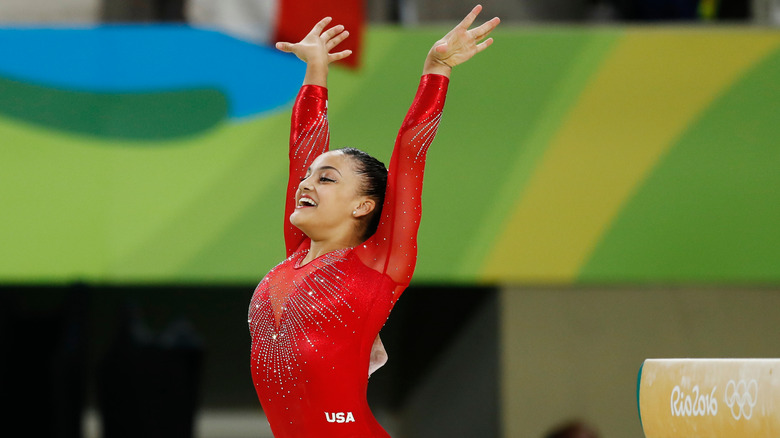 Shutterstock
Yep, that's two-time Olympic medalist Laurie Hernandez (and her father Tony) in the ads. She is best known for being a member of Team USA's "Final Five" group of powerhouse gymnasts during the 2016 Games. Hernandez medaled in the balance beam event the same year (taking home a silver), and took home a gold medal as part of team events.
Hernandez had recently made something of a comeback to the competitive gymnastics world after a four-and-a-half-year break but failed to make the 2021 Tokyo team after overstretching her left knee during the trials stage, according to NBC Sports.
For TV viewers, Hernandez is likely already a familiar face — she won Season 23 of "Dancing with the Stars" with her partner Valentin Chmerkovskiy. Per IMDb, she's appeared as herself on multiple TV programs, from game show appearances on "Celebrity Family Feud" to children's shows like "Sesame Street" and "Blue's Clues & You!" She also hosted "American Ninja Warrior Junior" in 2018.