The Characters AHS Fans Want To See In Double Feature Part 2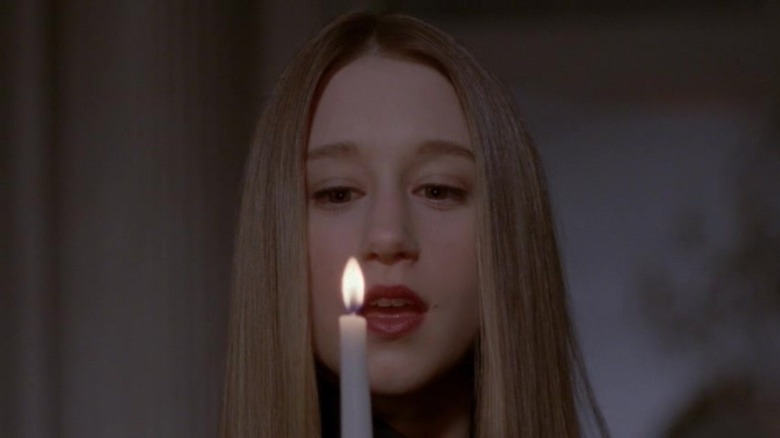 FX
You never know what Ryan Murphy is going to do next. It's one of the most thrilling aspects of watching a new season of "American Horror Story." The show has weaved tall tales based on U.S. history since its first season. In Season 1's "Murder House," the titular home ended up being the crime scene for the Black Dahlia murder. And things only got more intricate from there. There was the ultra-meta Season 6 "Roanoke," which was a show within a show. And one can't forget the premiere of "AHS: Cult," which used the all-too-real footage of former President Donald Trump winning the 2016 election.
Fans have been sniffing around for news of Season 10, which we now know has two parts and is aptly titled "AHS: Double Feature." While there have been some hints and behind-the-scenes looks at the season, everything is still mostly speculative. Murphy hasn't confirmed the news himself, but that hasn't stopped fans from picking their favorite actors for these roles that reportedly need casting in the newest season of "American Horror Story."
AHS Season 10 will feature these prominent figures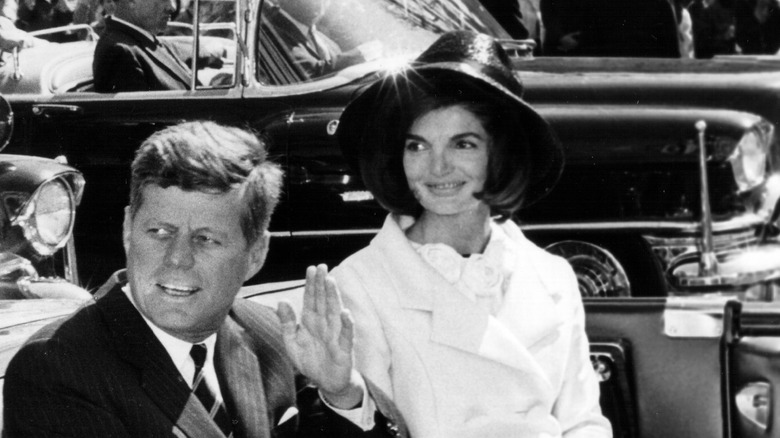 National Archives/Getty Images
According to an Instagram post from The AHS Zone fan account, leaked information suggests the appearance of some of the most famous personalities in our modern history. Season 10 of "American Horror Story" is said to feature actress Marilyn Monroe, as well former U.S. Presidents John F. Kennedy, Richard Nixon, Dwight D. Eisenhower, and former first lady Jacqueline Kennedy Onassis. The episodes are said to explore the complex political relationship between Nixon and Eisenhower circa 1952. Scenes set in 1962 will portray the alleged affair between President Kennedy and Monroe.
Fans of the show are abuzz on Reddit for their ideas on who should return to the "American Horror Story" universe to portray the famous figures in "Double Feature Part II." Many agreed when actor Danny Huston was mentioned for the role of Nixon. Huston has previously appeared in two seasons of "AHS," first in "Coven" as The Axeman, a jazz-loving serial killer. He returned for the fourth season, "Freak Show," as prosthetist Massimo Dolcefino, once again playing Jessica Lange's character's love interest. "Danny has a really good look to him that would totally do his part justice," wrote Redditor u/kikiwakaa_.
For the parts of JFK and Monroe, u/kikiwakaa_ suggested "AHS" veterans Matt Bomer and Finn Wittrock could play the former president, with Alexandra Breckenridge and Lady Gaga among the top choices to play the legendary Hollywood actress.
By far, the most called-upon actress to appear in "Double Feature Part II" is Taissa Farmiga, who played tragic teen Violet Harmon in the "AHS" debut season "Murder House." Farmiga returned for three subsequent seasons but has not been announced as part of the Season 10 cast. According to Deadline, she's currently starring in HBO's upcoming series "The Gilded Age," set in New York City's metropolitan boom of the 1800s.