The Character Everyone Forgets That James Franco Played On General Hospital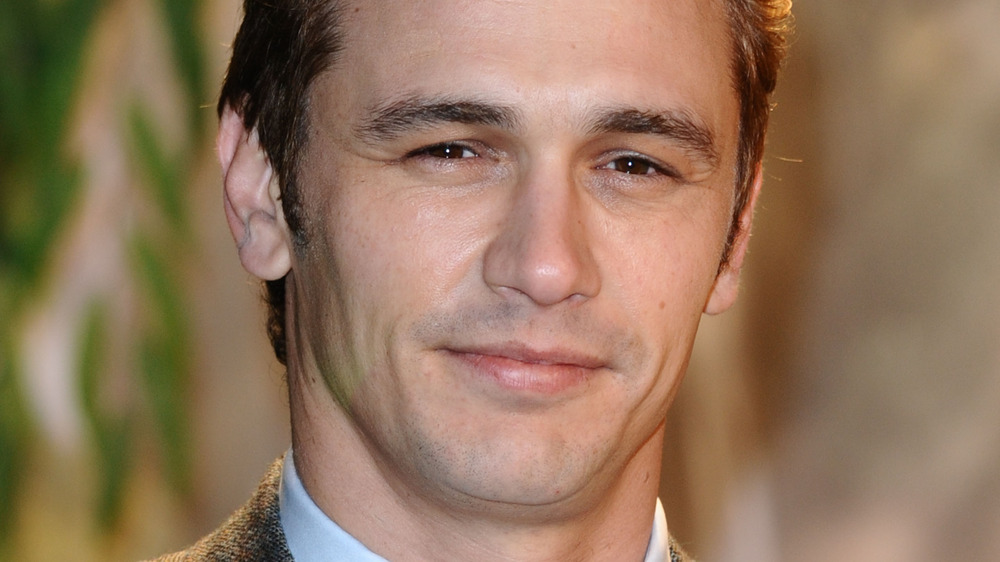 Shutterstock
Controversial film star James Franco's time on ABC's afternoon soap General Hospital was an odd and thought-provoking affair, for fans of cinema and daytime drama alike. But why did the big screen veteran, who was already an established comedic and dramatic actor with credits in blockbusters and indie smashes, even want to do the comparatively less notable fare? "It was a different form of entertainment that I had ever worked in," he said during a 2010 appearance on Good Morning America, (via ABC News) reflecting on stint on the show. "There were performances with different levels and intention that can get audiences thinking in a different way than just about a fictional story."  
Apparently, Franco and Steve Burton, who portrays tee-shirted mob enforcer Jason Morgan (formerly Jason Quartermaine, before an accident changed his personality — it's a long story) on the sudser share a manger, as Franco relayed to The New Yorker, which was enough of an "in" for Franco to receive and immediate and warm welcome from General Hospital producers. As Franco recalled to TV Guide, his first stint on the show was a three-day blitz in which he had to memorize "77 pages" of dialogue, which gave the show "21 episodes worth of material." The gig soon expanded well beyond that, with the star eventually logging a total of 59 episodes. 
But who did Mr. Franco play on the soap? Click below to find out!
James Franco's General Hospital character was popular enough for a return ... just not for him
Believe it or not, Franco's character's name ... was Franco (pictured above). Initially introduced as a single-named artist with a death fixation, the character wreaked havoc across the canvas from November 2009 to September 2010.
"I wanted their full treatment, so all I said was that I wanted to be an artist and I wanted my character to be crazy," Franco said in his New Yorker interview. And so it was that Franco threatened lives, kidnapped children, killed multiple people and seemingly raped popular heroine Samantha "Sam" McCall (Kelly Monaco), Jason's lady love. This was a moral point of no return for the soap's audience, who delighted when Franco was shot to death by Jason in 2010.
But after James Franco's stint on the soap opera, the character was revived in 2013. Now played by soap vet Roger Howarth — who had experience making unpopular characters popular after his One Life to Live character Todd Manning went from gang rapist to popular hero — it was revealed that Franco's sociopathy was all due to a brain tumor — and that he hadn't actually raped Sam at all.
The character's redemption was surprisingly successful. By the time Franco was killed one more time in March of 2021 — this time apparently for good — he had settled into a popular romance with nurse Elizabeth Webber (Rebecca Herbst), was co-parenting her three teenage boys, and had won himself a pair of legacy parents, Heather Webber (Robin Mattson) and Scotty Baldwin (Kin Shriner). Which just goes to prove that there really is somebody for everyone.