Love Island Has Revealed Its Season 3 Cast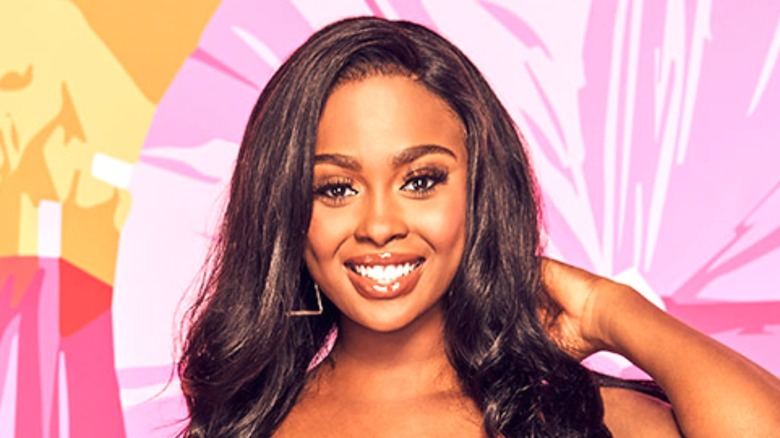 CBS
If you're a fan of the sexy happenings on CBS's reality dating show "Love Island," you're probably plenty excited about the third season of the American version of the show, which is set for a July 7 debut after "Big Brother." Now there's even more reason to get hyped, because CBS has just revealed the names of the 12 good-looking singles who will mix and mingle in Hawaii as part of the reality competition.
In case you don't know the show, it involves a group of contestants living in isolation under video surveillance, who must couple together in order to remain in the game. They undergo challenges, ceremonies and other events, and are subject to viewer votes during the course of the season as well. Of course, it's not all work — there's still lots of time for parties, lounging by the pool, and relationship drama. 
When looking for cast members, the show has some pretty specific qualities in mind, as host Arielle Vandenberg told Us Weekly. "Personality is very, very, very key for this show. I think that if you have a good personality and you like to have fun and you're open and you're just being really yourself — that is that's really what makes a good Islander," Vandenberg said. "I think that's what casting looks for too. I mean, obviously, it helps, like, these people think got six-packs. but I've noticed that every single person that comes in here has such an awesome personality. They're good people. They're fun people. And they're open to playing."
So, who's in the mix this time? Read on to find out.
The men of the cast include a budtender, college athletes, and personal trainers
CBS
The new cast (via Entertainment Weekly) includes Javonny Vega, 26, a real-estate investor from Boca Raton, Florida. According to his social media he's also a model, a boxing fan, and a runner. He appears to spend a lot of time at pools and beaches, which is only to be expected of a Florida resident. 
Will Moncada is a 26-year-old Colombian budtender. And in case you've never heard of that profession, it's like a bartender, but in a cannabis dispensary. Their job is to offer suggestions, showcase the products, and answer questions. Basically, they sell marijuana legally. 
Melvin "Cinco' Holland, Jr., 25, is a delivery driver from Ashburn, Virginia who appears to have been a wide receiver for the Golden Eagles at Tennessee Tech in his college years (via ESPN). He now has a business degree and is listed on LinkedIn as a bartender, but he's also a personal trainer at The Tough Fitness. This guy wears a lot of hats!
Jeremy Hershberg, 27, is also a personal trainer, but he's from New York, New York. He's got an Instagram full of topless images and a dog named Bailey. His Backstage profile says this fitness model is 6'2" with skills like tae kwon do and surfing.
Korey Gandy, 28, is a rental car agent from Virginia Beach, Virginia. His LinkedIn says he's actually a branch manager at Enterprise Rent-A-Car, with a business degree from Old Dominion University. He rides a motorbike and is one of the contestants sporting big and beautiful tattoos.
Josh Goldstein, 24, is a college athlete from Haverhill, Massachusetts. He played baseball and hockey in high school (via Eagle-Tribune), and opted to play baseball at Southern New Hampshire University (via South Coast Today).
Christian Longnecker, 24, didn't have to go to far for the show. He's from Oahu, Hawaii where he's a coffee company owner. The company is called Dyamize, and it's a sustainable fair-trade brand. His website says he has a home in Huntington Beach, California, and that he's a model as well as a photographer and videographer. 
The women in the cast include a pandemic worker and a mental health advocate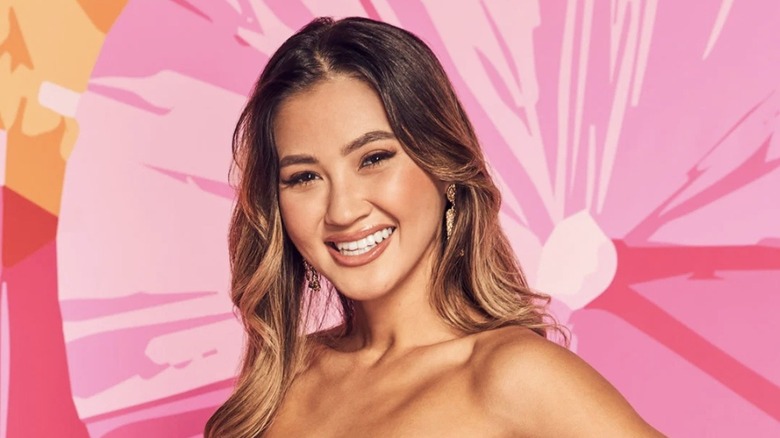 CBS
There are five women in the "Love Island" Season 3 cast. They include Trina Njoroge, 24, a psychiatric nurse from Hacienda Heights, California. She's ethnically Kenyan and calls herself a mental health advocate as well as a model. She has been on the pageant circuit in the past, too. 
Olivia Kaiser, 28, is a business owner from Anchorage, Alaska. While that's where she grew up, she apparently lives in Arizona now and works as a cosmetologist at livbeautifullyaz, her salon.
Kyra Lizama is a 23-year-old COVID relief worker from Honolulu, Hawaii. She's listed as a Los Angeles, CA resident and a 2019 graduate of Loyola Marymount University. Her LinkedIn profile states she's been working as an analyst at Healthcare Staffing Professionals, Inc. for the past five months. 
Cashay Proudfoot, 25, is a waitress from Brooklyn, New York. Like many of her cohorts she's a model and dancer. Her Backstage profile says she rides horses, rollerblades and sings (she's an alto). She received her Associate's Degree from the New York Conservatory for Dramatic Arts. 
Shannon St. Claire, 24, is a controller at a construction company from Bucks County, Pennsylvania. She has a gymnastics background and has been a professional cheerleader for Xfinity Live!, a dining and entertainment district in Philadelphia. In February, she was romantically linked by Page Six with Dave Portnoy of Barstool Sports. Her LinkedIn says that the controller job ended in December 2020.
These 12 beautiful faces will be coming to "Love Island" on CBS soon. Are you ready for the heat?