The Surprising Lesson Titus Welliver Has Learned From Playing Bosch - Exclusive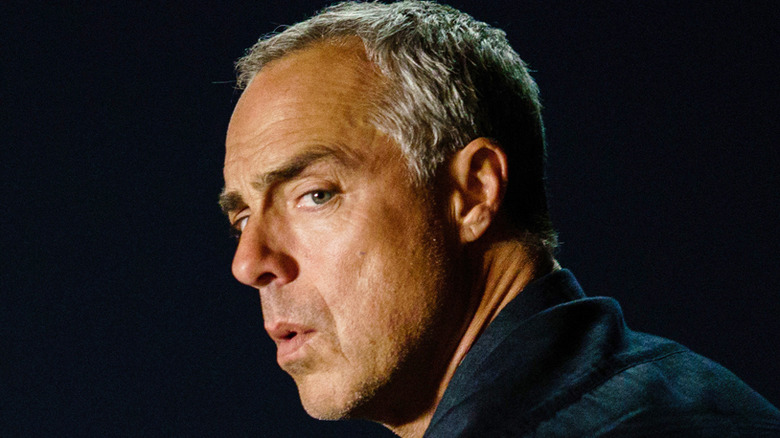 Amazon Studios
Detective Harry Bosch is the type of guy you'd want on your side if you were in a serious bind, as the fictional LAPD homicide detective has a penchant for chasing down justice. And that's exactly what has made the police procedural "Bosch" into Amazon Prime Video's longest-running original series, with its seventh and final season now available on the streaming platform.
Based on the best-selling books by novelist Michael Connelly, "Bosch" stars Titus Welliver as the no-nonsense title character who maneuvers through the streets of Los Angeles doing whatever it takes to take down killers. Welliver has previously appeared on "Sons of Anarchy" and "The Good Wife," and been in all four movies that Ben Affleck has directed — "Gone Baby Gone," "The Town," "Live By Night," and the Academy Award-winning "Argo." He's also known for playing the Man in Black (aka the Smoke Monster) on the cult-hit series "Lost."
However, it's "Bosch" — which is getting an as-yet-untitled spin-off on IMDb TV starring Welliver (via The Hollywood Reporter) — which is the actor's biggest starring role to date. One he says fills him with "great pride and joy." And in an exclusive interview with Looper, he said that the series has also taught him an important life lesson that he carries with him every day.
Harry Bosch has taught Titus Welliver the power of observation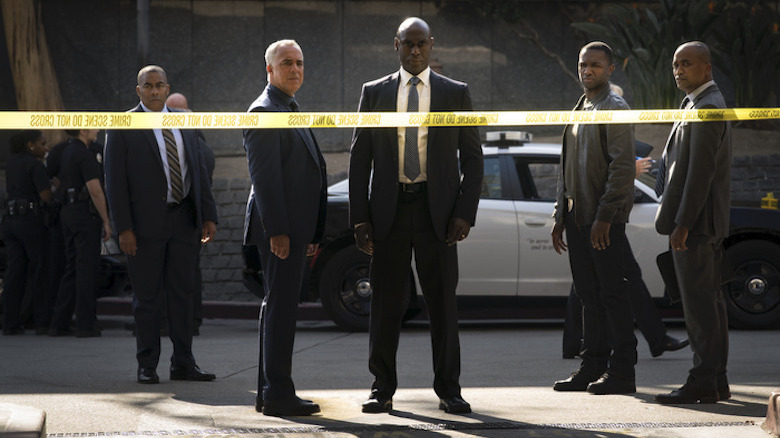 Amazon Studios
It would be almost impossible to not learn something from a character such as Harry Bosch — especially if you've been playing him for seven seasons. So, as Welliver reflects on his time on "Bosch," as the series winds down, what has been his biggest real-life takeaway?
"Well," says Welliver, "when I'm in crowds, my powers of observation through the process of osmosis of playing this character, I think I look a little closer and I look a little harder when I'm out in the world and in public."
And just what is he looking for?
"It's not from a place of paranoia," says Welliver, "it's just obviously as an actor ... my powers of observation are not dissimilar to Harry's, I'm just not looking for people doing bad things like he is. But I would say in that way there's a parallel and it's probably deepened my senses of playing this character."
With that keen sense of observation, Welliver runs into all sorts of situations, but his favorite are encounters with fans of the show "Bosch."
"I get a lot of 'Bosch' shout outs," he says. "It's really funny when I'm in traffic and a police car happens to roll by — I get a lot of double takes from cops. But I have to say it fills me with great pride and joy that there's a lot of goodwill towards the show [...] There's a wonderful kind of excitement that registers on people's faces and you see how much they enjoy the show [...] and they demonstrate that in a very kind and lovely way, and that makes me feel good that we've touched and moved people.
The seventh and final season of "Bosch" is now streaming on Amazon Prime Video.