Titus Welliver Reveals How He Really Feels About His Time On Lost - Exclusive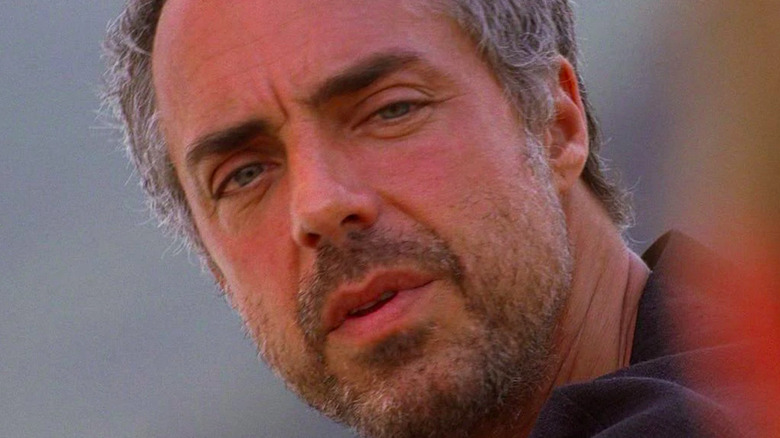 ABC
The Man in Black (aka the Smoke Monster) on "Lost" was the cornerstone of the island's mythology, serving as the main antagonist of the science fiction mystery that ran from 2004 to 2010 on ABC. Throughout most of the six-season series, he is mainly seen as a plume of black smoke that terrorizes the surviving Oceanic flight 815 crash victims ... but toward the end, he was finally given a physical body. 
Enter: Titus Welliver.
While Welliver technically only appeared as the shape-shifting Man in Black three times on "Lost," it is a role that certainly helped define his career. In fact, his name is almost synonymous with the mysteriously dark figure, and it most certainly always comes up in his biography. However, prior to "Lost," Welliver had regularly appeared on "NYPD Blue" and "Deadwood," and had a role in the critically acclaimed Ben Affleck-directed "Gone Baby Gone." Around the same time as his appearance on "Lost," he had starring roles on "Sons of Anarchy" and "The Good Wife" and in Ben Affleck's next film, "The Town."
After "Lost," Welliver went on to star in "Transformers: Age of Extinction" and the Academy Award-winning film "Argo" and made cameos on "Agents of S.H.I.E.L.D." and "The Mandalorian." Yet his biggest role so far may be as LAPD homicide detective Harry Bosch on Amazon Prime Video's longest-running series, "Bosch," whose seventh and final season is now streaming.
Despite all of the other high-profile work he has done, Welliver can't outrun playing the Man in Black — and that's okay with him. In an exclusive interview with Looper, Welliver opened up about what "Lost" and its legacy really means to him.
Titus Welliver believes Lost will forever be 'relevant'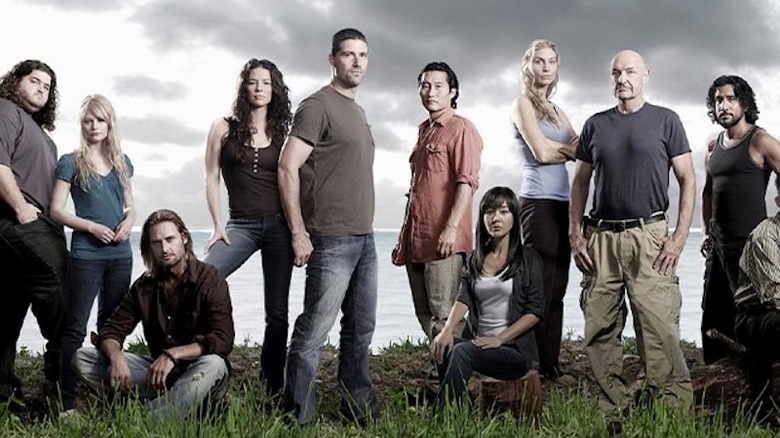 ABC
Reflecting on his brief but meaningful time on "Lost," Welliver waxes nostalgic. "So many of my friends intersected on 'Lost,'" he says. "I mean, there are a lot of people that had worked on it. A lot of 'Deadwood' alumni on it, some 'Sons of Anarchy' people there. And the experience of shooting that show as top secret and everything as it was, Hawaii is not a bad place to shoot. It was a beautiful location."
Beyond the personal aspect, Welliver sees in "Lost" a show that stands the test of time. "I am a person who has, since I was little, loved television, watched a lot of television, and fancy myself as a bit of a TV savant, and that show's relevance has not diminished at all in time," he says. "And that's a testament to great writing and great imagination, and a marvelous group of creators and writers and directors that were put together there. I mean, everybody."
With rumors of a "Lost" revival or reboot swirling over the past few years, questions have been raised about the cultural impact of the show and how the franchise will attract new fans. Fortunately, thanks to streaming technology, both old fans and new fans can watch the series at the push of a button — something Welliver recently did, which only proved to him what a timeless series he was a part of.
"You know, that show is still relevant and I think it always will be," says Welliver. "It's one of those shows that will continue to chart. It was original. It was unlike anything we'd ever seen before ... It's a great story. I've gone back during the pandemic and re-watched the series and it held up in a whole different way. And going back and revisiting it, I have to say, I saw it with different eyes. It had been a few years since I'd watched it and it still moved me and intrigued me and excited me in the same way that it did when I watched it the first time."
Welliver's latest series, "Bosch," is currently streaming on Amazon Prime Video.