Courteney Cox Almost Played A Completely Different Character On Friends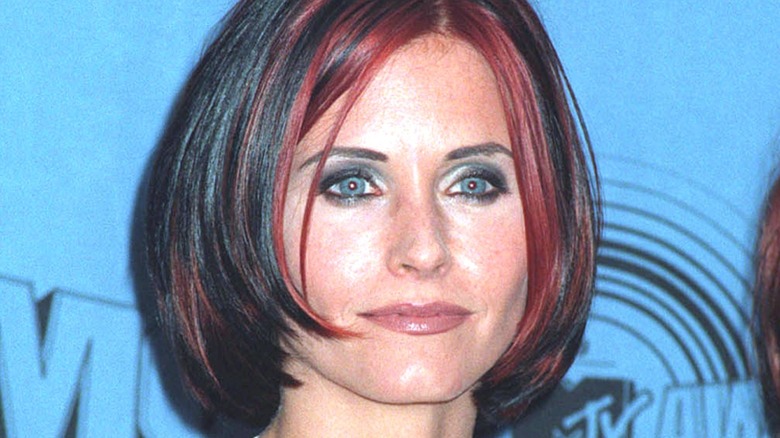 Shutterstock
The number of iconic characters that were nearly played by different actors is astounding — and not just for any ordinary roles, either, but career-defining, pop culture-influencing, going-to-be-forever-known-for roles. Some crazy examples? Al Pacino nearly played Han Solo, John Travolta was almost Forrest Gump, and Gwyneth Paltrow was pretty close to portraying Rose in "Titanic." If not for scheduling conflicts or really bad decision-making, those alternate realities almost became our own (via People and The Blast). There's no way to know whether those actors, as distinguished as they are, would have succeeded in the roles as well as the actors who made the final cast list.
Over on the small screen, "Friends," one of the most iconic television shows in history, nearly had a very different look. Courteney Cox, who will forever be connected to the role of neurotic neat freak Monica Geller, almost played a totally different role; here's who she very nearly played on "Friends."
Courteney Cox felt drawn to Monica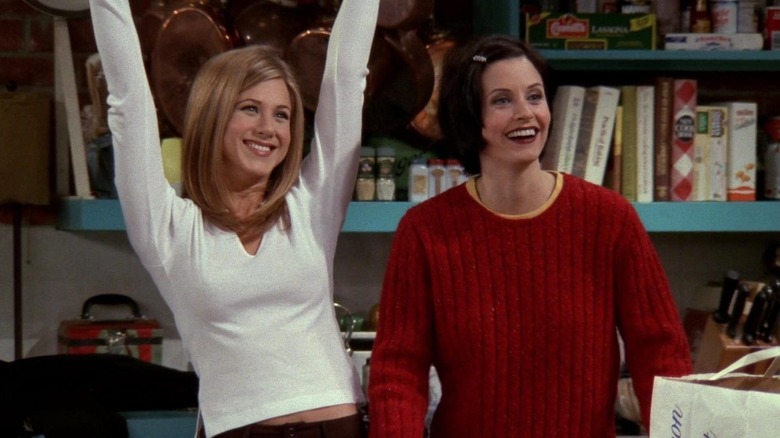 NBC
When the producers of "Friends" began the casting process, they were apparently sure of one thing: Courteney Cox would play Rachel Green, the spoiled Long Island princess who, in the pilot episode, flees her wedding in search of coffee and comfort at Central Perk. The only problem was that Cox instead wanted to play Monica, a character whose strength attracted the actor to the role. To further complicate matters, Janeane Garofalo was already the producers' pick for Monica, which makes sense given the original description of the character as "tough, defended, cynical, sarcastic," according to Entertainment Weekly.
Despite pushback from the producers, Cox persisted and eventually won the role, which forced the creative team to find someone else to play Rachel. They first offered the part to Téa Leoni, who declined the offer so that she could star in the short-lived sitcom "The Naked Truth." Without Leoni on board, the team then moved onto Jennifer Aniston, however the then-up-and-coming young actor was already committed to another series, "Muddling Through." In the end, NBC worked hard to get CBS' "Muddling Through" cancelled, thus freeing Aniston from her commitment.
While Garofalo likely would have brought her typical charm and dry humor to Monica, it's nearly impossible to imagine someone in that role other than Cox — who along with the rest of the gang helped create a cultural touchstone.