Here's Where You Can Watch Every Episode Of The Wire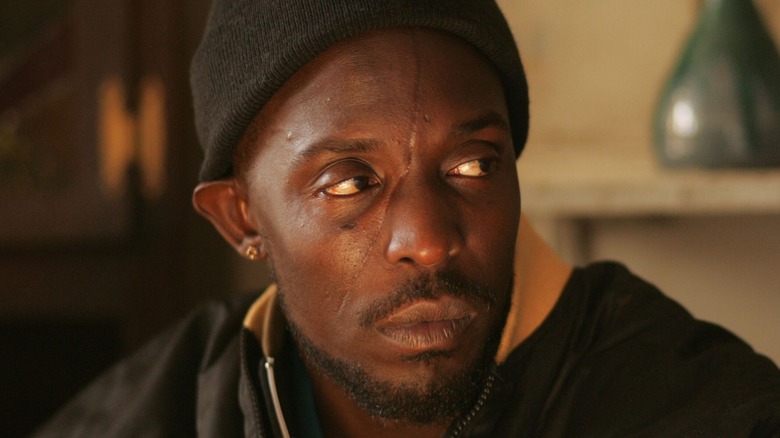 HBO
There are TV shows, and then there is "The Wire." When the Baltimore-set crime drama was originally airing between 2002 and 2008, it wasn't what you'd call a mainstream hit. Moreover, its early-prestige-TV thunder was usually stolen at award shows by fellow HBO juggernauts like "The Sopranos" and "Deadwood." Over a decade later, however, it would not be an exaggeration to describe "The Wire" as a kind of Sistine Chapel of television. Few other series, past or present, are so frequently cited as definitive and monumental works of the medium. "The Wire" is less inspiring of fandom than of awe.
This isn't to say that "The Wire" is anything less than utterly engrossing to watch, of course. Its high-minded ambitions wouldn't have made such a splash if they weren't married to an unwavering command of tension, thrills, and richly rewarding long-form storytelling. The question of whether "The Wire" is best consumed in patiently spaced-out increments or through binge-watching is up for debate, but the question of whether it's worth watching is emphatically not. If you haven't seen "The Wire," you owe it to yourself to change that. And, if you have already seen it, it's always a good time to revisit the most memorable moments of its five seasons. Luckily for those in either camp, there are multiple ways to watch "The Wire" right now.
All five seasons of The Wire are available on multiple platforms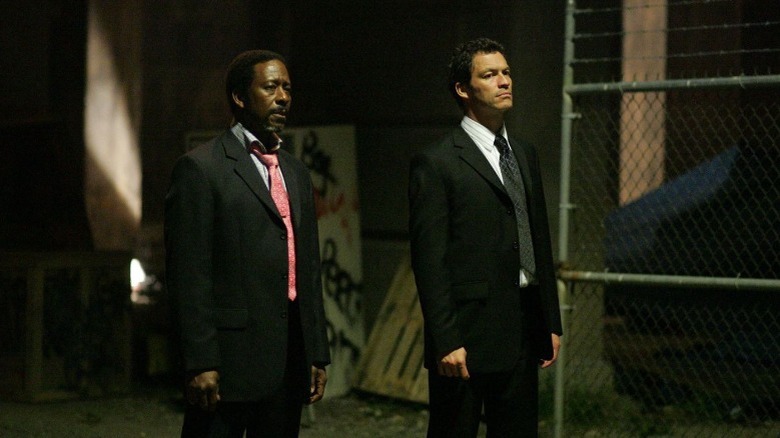 HBO
"The Wire" is an HBO show, and, as such, it's most easily and readily available on HBO Max, the channel's streaming service. Launched in May 2020, all HBO subscribers have automatic access to HBO Max, while everyone else can get it for a monthly charge. All five seasons and 60 episodes of "The Wire" are available to be watched there at any time.
That's not the only streaming platform with "The Wire" in its regular subscriber catalog, though. DirecTV subscribers can also watch the show at no extra charge. And, if you're an Amazon Prime Video subscriber and a fan of the specialty packages known as Prime Video Channels, you'll be happy to know that the HBO Prime Video Channel also carries all five seasons of "The Wire."
Lastly, if you don't have a subscription to any of those services, you can also buy "The Wire" as an individual title through several streaming libraries. Seasons 1 through 5 of "The Wire" are available for purchase on Amazon Prime Video, FandangoNOW, Google Play Movies, iTunes, and Vudu. Season 5 can also be bought on the Microsoft Store. Happy watching!