Margot Robbie Opens Up About How Harley Quinn Has Changed In The Suicide Squad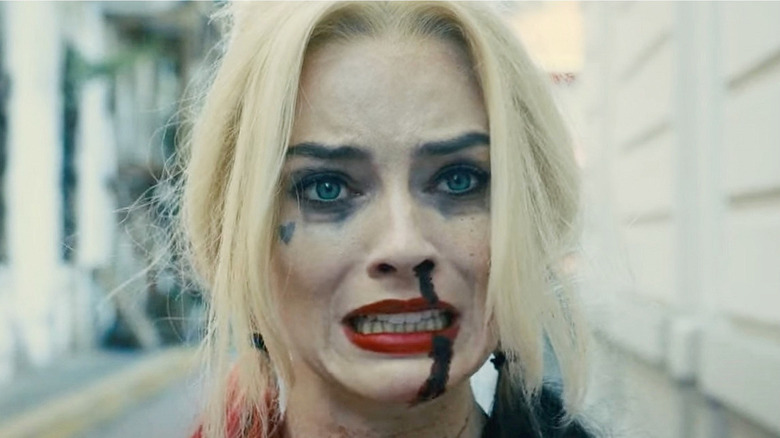 Warner Bros. Pictures/DC Entertainment
James Gunn's "The Suicide Squad" will premiere on August 6, which means that fans' excitement is reaching fever pitch — and the amount of information they're getting about the movie further feeds the flames. As befits the chaotic nature of the titular team of probably doomed supervillains, there's no telling where the next nugget of "The Suicide Squad" data comes from. Warner Bros. Pictures might stealthily release a brand new trailer. Gunn might elaborate on the intricacies of a certain, missing face tattoo – or the time Idris Elba's Bloodsport shot Superman with a kryptonite bullet.
Some of the most interesting recent "The Suicide Squad" information comes courtesy of Margot Robbie, whose Harley Quinn is one of the few constants between this film and the 2016 "Suicide Squad." Having played the role in both of these movies, as well as "Birds of Prey (and the Fantabulous Emancipation of One Harley Quinn)," Robbie knows a thing or two about the inner workings of the iconic character. In a recent interview, she shared some of her knowledge with the public, and opened up about how Harley Quinn has changed in "The Suicide Squad." 
Margot Robbie says that Harley Quinn is a much more confident character in The Suicide Squad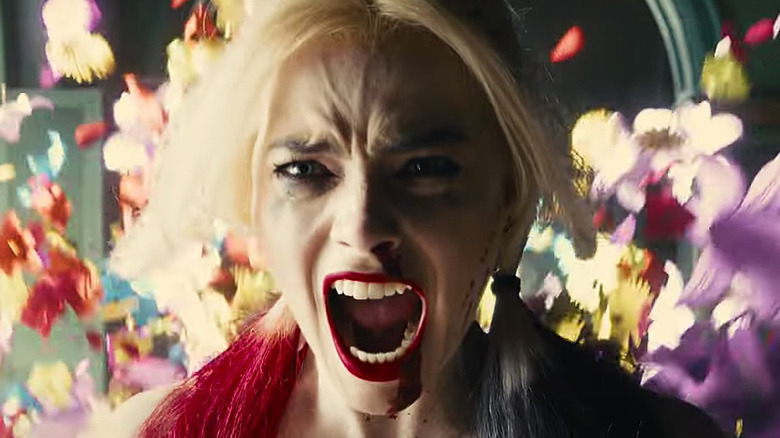 Warner Bros. Pictures/DC Entertainment
Margot Robbie thinks that Harley Quinn is more self-reliant than ever in "The Suicide Squad," and in an interview with Toronto Sun, she laid out some of her views regarding the character's development over the course of her path in the DC Extended Universe. 
"I think in the first 'Suicide Squad' film she had a certain confidence and cockiness, knowing that she had the protection of the Joker," Robbie said about Harley's former relationship with the Clown Prince of Crime (played by Jared Leto in "Suicide Squad"). "She was like, 'I'll go on this mission, and he'll get me out of here in a second' ... that was kind of her prerogative on that film. Then in 'Birds of Prey' it was, 'Oh s***, it's a scary, cold world. Maybe I can't do it.'" 
As for "The Suicide Squad," Robbie revealed that Harley is far more confident and independent than in her previous appearances. 
"In this film, time has passed, it doesn't directly link to either of those films, but it's not something that Harley is wrestling with anymore," the actress said. "She's not waiting for Mr. J to show up, and she's not wondering if she can do it on her own. She knows." 
The audiences will find out just what Harley Quinn is capable of when "The Suicide Squad" drops on August 6.