Who Does Tara Strong Play In The MCU?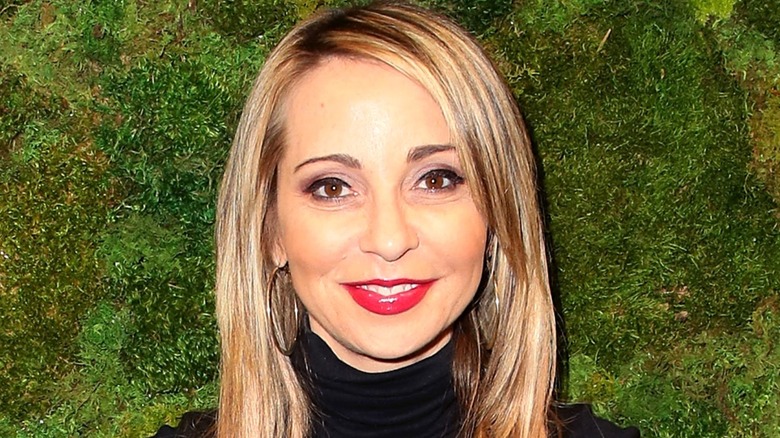 David Livingston/Getty Images
You may not know the name "Tara Strong," but you definitely know her voice. For more than 30 years, Strong has lent her voice to a vast array of animated movies, television shows, and occasionally video games. The Toronto native has shape-shifted into numerous characters we've grown up with over the years, turning her regularly gentle alto and molding into new and exciting voices. Take one look at her IMDb — which 600+ onscreen credits to date, by the way — and you'll see that no two characters Strong has voiced are alike. 
For example, consider two of Strong's most famous roles in her long-ranging career couldn't be more different: Timmy Turner on Nickelodeon's "The Fairly Oddparents" and Bubbles on "Powerpuff Girls." And the characters don't stop there! Other notable movie and TV credits on Strong's resumé include "Family Guy," "My Little Pony," "King of the Hill," "Shrek 2," "Minions," "Ted 2," "Rick and Morty," and various "My Little Pony" TV franchise installments.
Strong has also become an integral voice actor in both the DC and Marvel animated TV universes. On the DC side of things, some of the iconic characters she's brought to life include Barbara Gordon in "Batman: The Killing Joke," as well as Harley Quinn in "Justice League Action," "DC Superhero Girls," and the "Batman: Arkham City" video game. On the Marvel side, Strong has popped up in a variety of 1990s and 2000s-era Marvel shows, including "X-Men," "Spider-Man: The New Animated Series," and "The Super Hero Squad Show."
And yes, she's also part of the Marvel Cinematic Universe, in a way you might not expect.
Tara Strong is the Marvel mascot you never knew you needed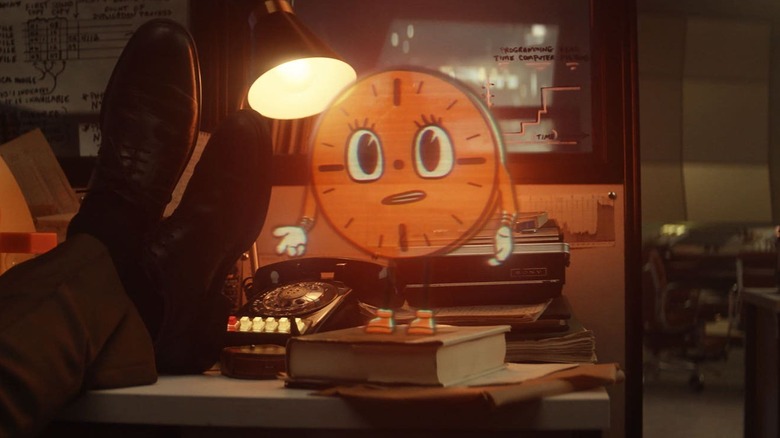 Marvel Studios
In between the multiple voiceover gigs Strong has signed on for in 2021 alone, she has also found time to return to the Marvel fold through her participation in the new Marvel Disney+ show "Loki." Unlike the rest of the live-action characters fans see on the show, Strong appears in animated form (naturally) as Miss Minutes, the official mascot of the Time Variance Authority. 
Miss Minutes appears in the first two "Loki" episodes, both of which take place primarily within the TVA headquarters. There, Miss Minutes is the character tasked with the much-dreaded exposition dump, appearing in a cheeky animated video which explains to Loki and other variants the TVA has arrested exactly why they've ended up in the TVA's custody and what they can expect to happen. 
For Miss Minutes, Strong transforms her voice into that of a very chipper Southern belle, which has the effect of making even the scariest and most sinister revelations about how the TVA works sound downright endearing. It's unclear if Miss Minutes will reappear on "Loki" before the show concludes, but here's hoping — because once again, Strong has made her such a watchable and exciting character that you want to see as much of her as possible.