Netflix Subscribers Are Going Wild Over Liam Neeson's New Movie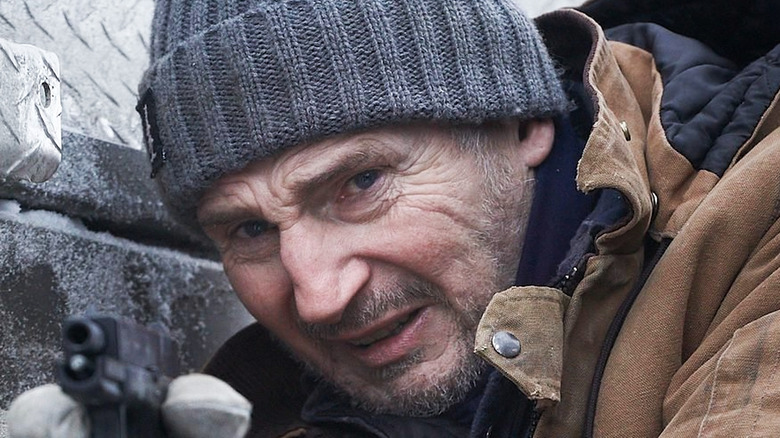 Netflix
Famed action icon Liam Neeson is back on the cinematic scene with the recent premiere of his latest film on Netflix. "The Ice Road" stars Neeson as Mike McCann, an ice road trucker hired to handle a job in Winnipeg, Manitoba, Canada, that turns out to be anything but ordinary. He and a group of his fellow truckers are tasked with delivering three wellheads to a collapsed diamond mine with people trapped inside. Along the way, there's plenty of betrayal, danger, and even death to keep viewers engaged and highly entertained.
Though this premise may sound like it has promise, "The Ice Road" certainly hasn't found a home in the hearts of critics. As of this writing, it holds a 44% rotten score on the review aggregator Rotten Tomatoes with a critical consensus that reads, "Liam Neeson remains a top-tier action hero; unfortunately, like a number of his recent genre outings, 'The Ice Road' is a downhill trundle paved with predictability." Most other viewers weren't much more forgiving, amounting to the 46% audience score that further cements its status as a critical flop.
However, while a good portion of the "Ice Road" audience was unimpressed with what it had to offer, a large subset of Netflix subscribers haven't hidden their mostly positive opinions on the feature.
Many Netflix users were big fans of The Ice Road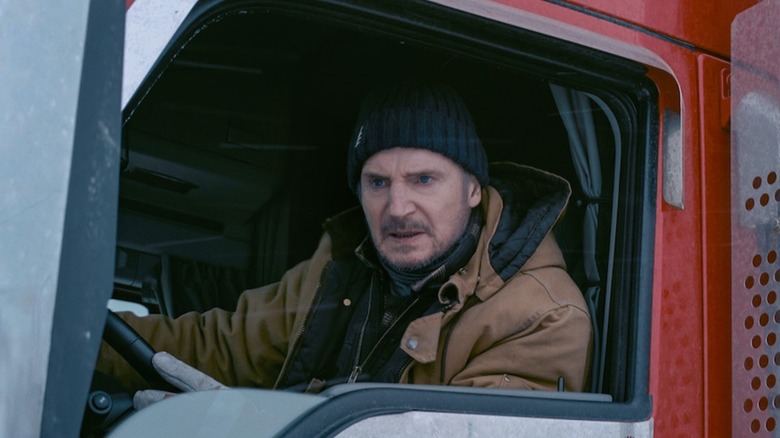 Netflix
"The Ice Road on #Netflix is a must see #movie," wrote @MoneyCaMAC on Twitter, echoing a sentiment that numerous other Netflix users have in regards to "The Ice Road." @AnthonyJBurt commented, "Just watched The Ice Road, the new Liam Neeson movie. Absolutely terrible special effects that any film from the 1980s would laugh at, awful acting, stupid story, and rubbish villains. Loved it," proving that even not-so-great movies can provide an enjoyable viewing experience.
The love doesn't stop there, however, as @to_be_so_sarah excitedly tweeted, "BESTIES DO YOURSELF A FAVOR ANS WATCH THE ICE ROAD ON NETFLIX" and @Authoress wrote, "Netflix, The Ice Road. Exciting stuff, but so unrealistic! On the other hand, I now want to buy a Kenworth and go trucking!!! Whee, rofl!" @glasneronfilm gave the production especially high praise, writing, "Is it possible I liked Liam Neeson's Ice Road movie more than F9? Have I lost my mind? Tune in tomorrow to find out."
At the same time, "The Ice Road" didn't win over everyone who gave it a chance, as evidenced by the fair amount of social media posts calling out the film's shortcomings. "Ice road starring Liam [Neeson] is one of the weirdest worst movies I have ever seen," said @celestialheyoka, and @RyanPClark1 referred to it as "an impressively bad movie." With all of that in mind, if you're at all interested in "The Ice Road," it's in your best interest to check it out on Netflix if you find yourself with roughly two hours to kill. You never know, you might really enjoy it, or you'll wish you never decided to give up that time.