The Highest-Rated Episode Of Criminal Minds: Suspect Behavior On IMDb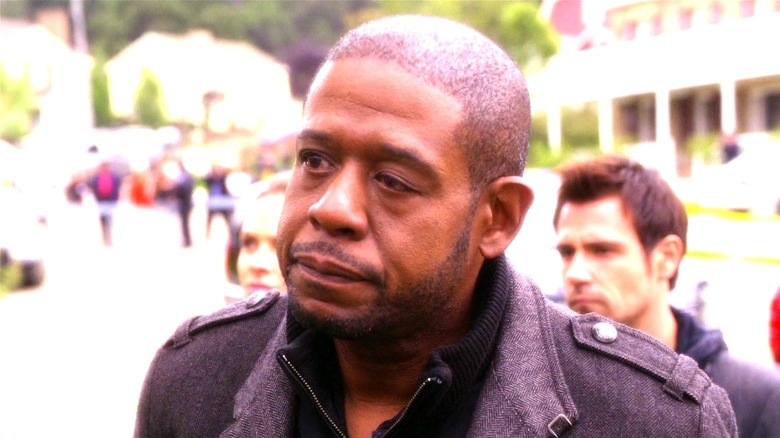 CBS
In 2011, CBS attempted their first spin-off of the extremely successful crime drama "Criminal Minds." The new show, "Criminal Minds: Suspect Behavior," started as a backdoor pilot in the 18th episode of Season 5 of "Criminal Minds," in which the original Federal Bureau of Investigation Behavioral Analysis Unit meets a new group of agents out of Quantico, Virginia who need help solving a murder and kidnapping case. The new series was then given the greenlight for a full first season, which consists of 13 episodes. 
The new BAU team is led by Supervisory Special Agent (SSA) Sam Cooper, played by Forest Whitaker, alongside Janeane Garofalo as SSA Beth Griffith. Called the Red Cell team, the group is filled out by agents Jonathan "Prophet" Sims (Michael Kelly), Gina LaSalle (Beau Garrett), Mick Rawson (Matt Ryan), FBI Director Jack Fickler (Richard Schiff, and fan-favorite "Criminal Minds" character, Penelope Garcia (Kirsten Vangsness). Like the original series, each episode of "Criminal Minds: Suspect Behavior" features a different case, with a few recognizable guest stars including Kate Burton, Michael Beach, Adina Porter, Eric Roberts, Giancarlo Esposito, and Zoey Deutch.
Although the show was unfortunately cancelled after just one season, it still has its fans, and for anyone who likes "Criminal Minds," it's definitely worth checking out. All 13 episodes showcase an interesting case, and with a stacked cast like this, what's not to like?  But what's the highest-rated episode of "Criminal Minds: Suspect Behavior" according to IMDb?
The series finale is Criminal Minds: Suspect Behavior's top episode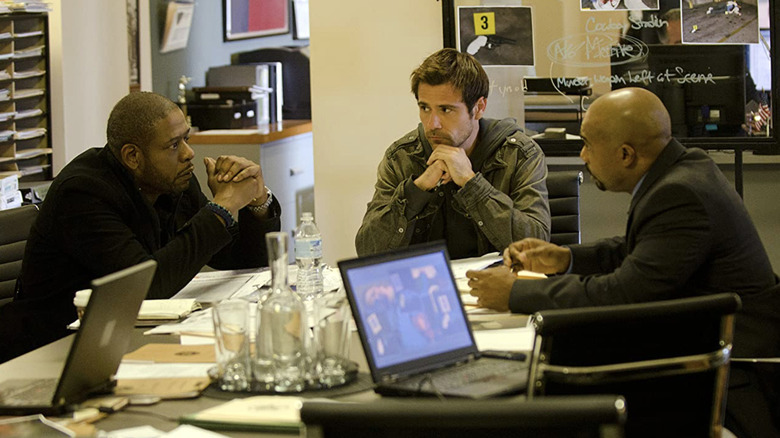 CBS
According to the IMDb rating system, Season 1, episode 13 of "Criminal Minds: Suspect Behavior," called "Death by a Thousand Cuts," is the highest-rated episode of the series, with an 8.0 rating. Unfortunately, the show was cancelled the night before episode 12 aired, so by the time the finale came around, the cast and fans all knew that it was the end (Deadline). A lot of times, TV shows try to ensure a renewal by ending the season on a major cliffhanger. That's what "Criminal Minds: Suspect Behavior" did, but it didn't work. 
The finale episode shows the team chasing down what seems like multiple shooters killing random people in public. Through their investigation, they discover that each shooter is contacted by a man who has taken one of their loved ones hostage. The man sends them a gun and instructs them to go out and kill someone, anyone, to prove their love for the person who got kidnapped and ensure their freedom. This particular case is quite layered, and it makes for a very compelling episode. 
As the team chases down the unsub, Cooper tries to understand if anyone is capable of becoming a killer. Soon enough, he finds himself in the perfect situation to test his theory when the suspect takes Griffith hostage. The other agents try to track Griffith down but are unsuccessful, leaving Cooper to make a tough choice between letting the suspect kill Griffith or killing one not-so-innocent man, as the clock counts down. The episode ends by going to black with the sound of a gunshot in the background, and the words "To be continued..." appear on the screen. Since no more episodes were released, to this day, fans are still wondering what happens and if Griffith survives or not.