Seth MacFarlane's Naked Gun Reboot - What We Know So Far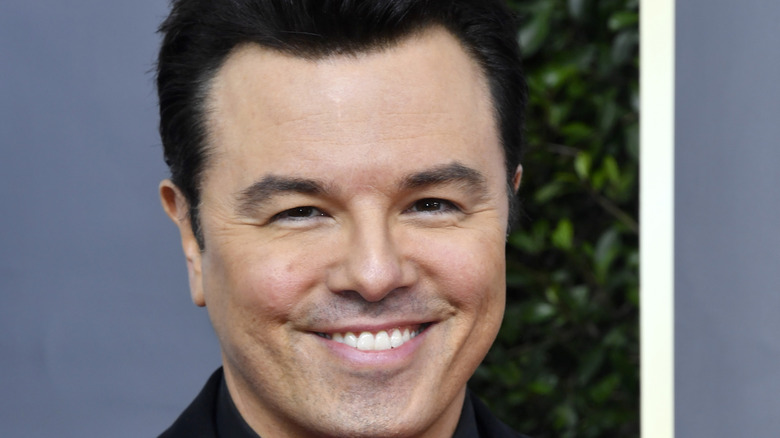 Frazer Harrison/Getty Images
It sure seems like Seth MacFarlane, the mastermind behind "Family Guy," "Ted," and "American Dad," is getting closer to making his "Naked Gun" reboot a reality. Now, to be clear, this news should be taken with a grain of salt because Paramount Pictures, the studio behind the previous "Naked Gun" movie trilogy and the studio who would be backing MacFarlane's update, has been close to getting a reboot off the ground for the better part of a decade. Reports of Paramount's intentions to reboot "The Naked Gun" stretch back to at least 2013, when Slashfilm reported the studio was looking to breathe new life into the dormant franchise with Ed Helms (then on a post-"The Office" career high) eyed to star. But, as we now know, that never materialized and the project has been on the back burner since then. That is, until we learned in early 2021 that MacFarlane was potentially helming his own reboot (via ScreenRant). 
The "Naked Gun" franchise began with 1988's "The Naked Gun: From the Files of Police Squad!" and starred Leslie Nielsen as an inept cop on a mission. The feature co-starred O.J. Simpson, Lisa Marie Presley, Ricardo Montalban ("Star Trek II: The Wrath of Khan"), and George Kennedy ("Cool Hand Luke"). "The Naked Gun" was based on the short-lived ABC police procedural TV spoof "Police Squad!", which aired six episodes in 1982 before getting the unceremonious boot. The TV show had also starred Nielsen and Simpson. The film spawned two sequels, "The Naked Gun 2 1/2: The Smell of Fear" and "The Naked Gun 33 1/3: The Final Insult," released in 1991 and 1994 respectively. 
Here's what we know so far about MacFarlane's "Naked Gun" reboot, including the exciting possible casting news we learned earlier this week.
What is the release date of Seth MacFarlane's Naked Gun reboot?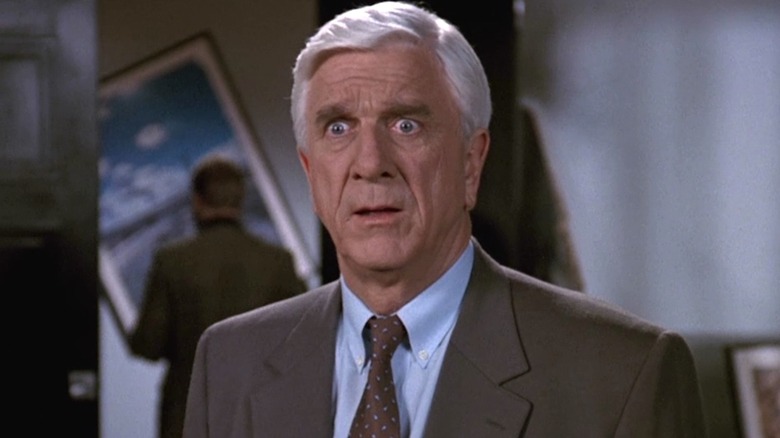 Paramount Pictures
No official release date has been set for Seth MacFarlane's "The Naked Gun" reboot. This is due to the fact that MacFarlane's "Naked Gun" project is still in the very early stages and has yet to receive an official green light from Paramount. Similarly, it's hard to say when a release date will be set because it is unclear how close Paramount is to giving said green light to the reboot. 
In theory, if Paramount were to go ahead with MacFarlane's "Naked Gun" reboot, they would likely set a release date first. However, the studio would have to factor in a variety of production aspects, including casting, scouting locations, set a filming schedule, editing, and other post-production tasks. With all this in mind, if MacFarlane's "Naked Gun" reboot was confirmed at some point in 2021, audiences would probably still have to wait until early or mid-2023 to see it on the big screen.
Who is in the cast of Seth MacFarlane's Naked Gun reboot?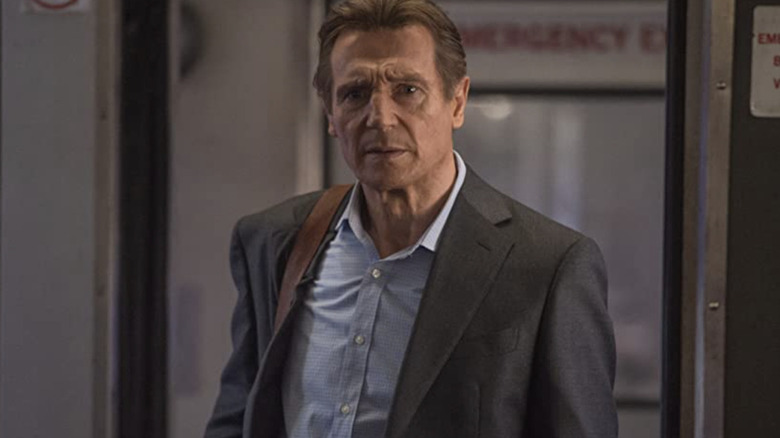 Lionsgate
No official casting announcements for Seth MacFarlane's "Naked Gun" reboot have been announced — yet. Even though no actors have been officially locked in, the "Naked Gun" reboot may have found its star: Liam Neeson. MacFarlane has been in talks with Neeson since the start of the year, according to Neeson himself in a January 2021 People (the TV Show!) interview. At that time, Neeson revealed, "I've been approached by Seth McFarlane and Paramount Studios to maybe resurrect the 'Naked Gun' films," and jokingly added, "It'll either finish my career or bring it in another direction. I honestly don't know."
Neeson reaffirmed his interest and loose attachment to the ever-developing reboot in June, essentially repeating this same sentiment to Cinemablend during an interview related to his actioner "The Ice Road." The actor's fresh comments on the subject nearly six months after he first spoke about the project should give fans hope. Not only would starring in a "Naked Gun" reboot be a fun challenge for the typically rough-and-tumble aging action star, but it would provide him a chance to reunite with MacFarlane following their work together on "Ted 2," where Neeson made an uncredited appearance as a man with concerns over a cereal purchase.
As for the rest of the cast, your guess is as good as ours. It's very possible that previous MacFarlane faves including "Ted" alum Mark Wahlberg and "Family Guy" stars Mila Kunis or Alex Borstein could pop up in the "Naked Gun." Until a star for the reboot is announced (fingers crossed it's Neeson), we likely won't know who will be featured in the supporting cast.
What is the plot of Seth MacFarlane's Naked Gun reboot?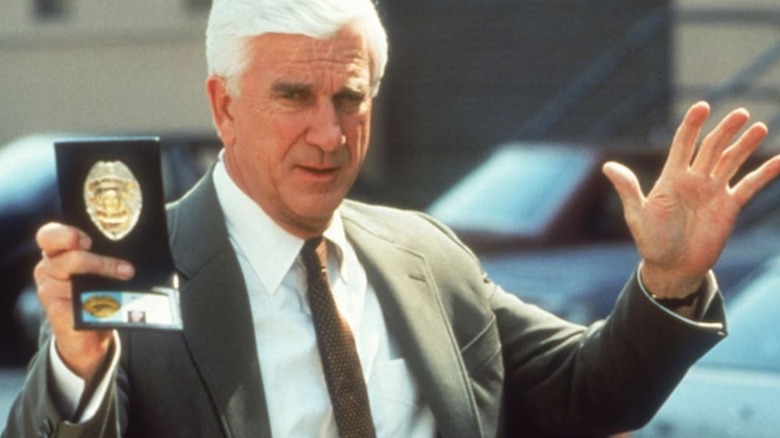 Paramount Pictures
No official plot details for Seth MacFarlane's "Naked Gun" reboot have been announced. Until MacFarlane, Paramount, or anyone else affiliated with the reboot goes on record to discuss the plot, it's probably safest to assume the new "Naked Gun" will take the basic plot from the 1988 movie and revamp it. The original "Naked Gun" movie followed Lieutenant Frank Drebin (Leslie Nielsen), a charming but completely incompetent cop who finds himself tasked with leading a small team to protect Queen Elizabeth II after he learns there is a plot to assassinate her. 
"The Naked Gun" not only packs in the action, but is rife with slapstick humor, sights gags, and puns —  all of which MacFarlane has experience with through his work, including both "Ted" films, "Family Guy," and "The Orville." But while fans can expect MacFarlane to retain the various forms of overt comedy, like the puns and slapstick shenanigans, for his take on "The Naked Gun," the writer/director will no doubt dream up a new plot for the rebooted Frank Drebin.