The Case Study Of Vanitas - What We Know So Far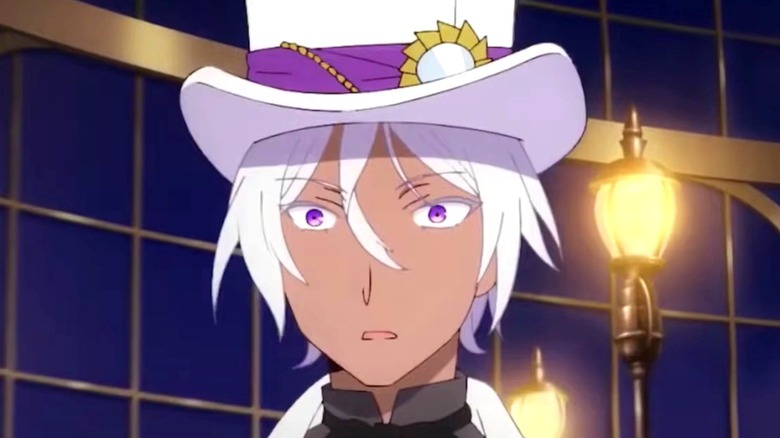 Bones Inc.
Avid manga readers have probably picked up, or at least heard of, "The Case Study of Vanitas." Set in 19th century Paris, the story's use of steampunk has produced gorgeous and unique art that puts one in mind of the ever-popular "Black Butler." However, the aesthetic isn't the only thing that makes this story interesting. Created by Jun Mochizuki ("Pandora Heart"), "Case Study" follows Noé Archiviste as he aids Vanitas on his journey to help vampires from giving into their predatory nature. It is not an easy task though, as danger lurks in every corner and a force called the Charlatan tries to corrupt the vampires before they can be saved. The series has appeared in Square Enix's "Monthly Gangan Joker" since 2015, and has since produced 8 volumes. 
Fans of "Case Study" will be pleased to know that Vanitas and Noé will be animated. The anime will be adapted by Bones Inc. Studio, which is known for producing popular series such as "Fullmetal Alchemist: Brotherhood," "Ouran High School Host Club" and, most recently, "My Hero Academia." Here is everything we know about "The Case Study of Vanitas." 
When will The Case Study of Vanitas be released?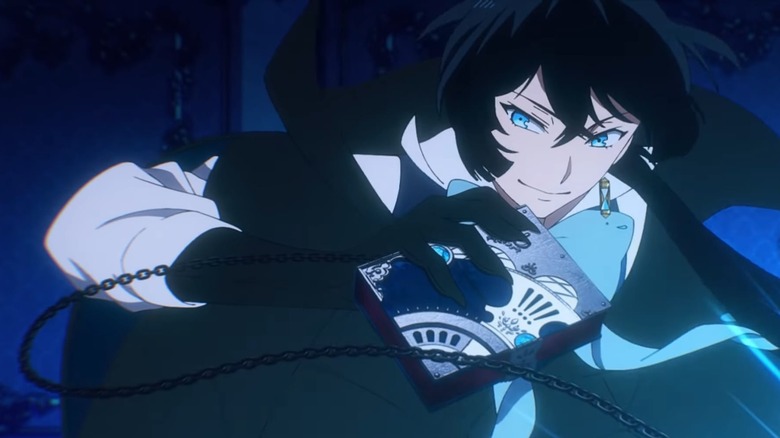 Bones Inc.
According to Anime News Network, Aniplex revealed back in March that the anime adaptation of "The Case Study of Vanitas" was on its way. It was later announced that the series would premiere on July 2nd and will air across multiple TV networks (via Crunchyroll). In addition to Bones Inc., Tomoyuki Itamura of "Owarimonogatari" will be directing, while Deko Akao of "Snow White with the Red Hair" and Yoshiyuki Ito of "Carole & Tuesday" will be serving as the script overseer and the character designer, respectively.
The anime's official Twitter also recently attached a trailer, which features Vanita's book of healing, fights with vicious vampires, and of course, the stunning 19th century Paris in which all the action takes place. Fan reaction to the over minute-long teaser was overwhelming, with many merely responding with heart-eyes emojis and gifs to accurately express their excitement. 
With only a couple of weeks to go, viewers won't have to wait long to return to Vanita's world or venture into it for the very first time. 
What characters will be in the "The Case Study of Vanitas?"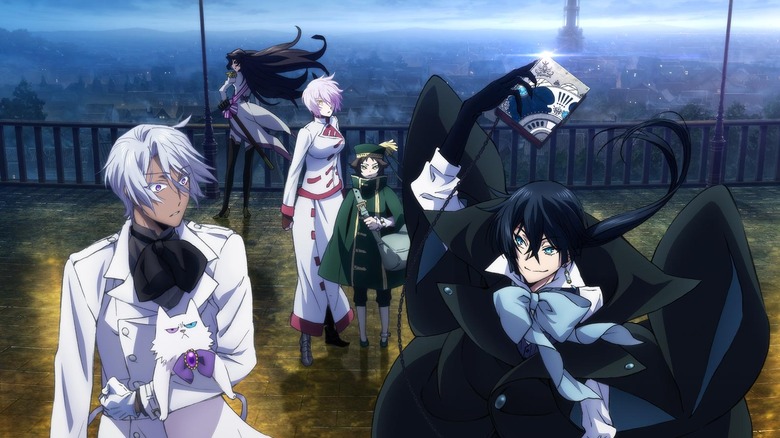 Bones Inc.
"The Case Study of Vanitas" features a wide variety of characters, who add more to both the plot and various relationships. If the anime will cover the first 40 or so chapters, fans can expect many of these people to make an appearance. 
Vanitas is the current holder of the Book of Vanitas, and thanks to its powers, he can do amazing things, though he claims to be a normal human. Despite his seemingly carefree personality, Vanitas' childhood — his parents were murdered by a vampire and his guardian subjected him to painful tests — has shaped who he is and what he does. During his travels, he meets Noé Archiviste, a man seeking the Book under the orders of his teacher. Noé is very caring, and because of this, he travels with Vanitas, finding his mission to save vampires rather than kill them to be an honorable deed. 
On Noé's and Vanitas' journeys, they come across other friends and enemies. These include Jeanne, an enslaved vampire ordered to kill her own kind; Luca, a young vampire and son of the Grand Duke; Dominique, Noé's childhood friend who harbors unrequited feelings for him, and the Teacher, a cruel, mysterious, and ancient vampire that exploits his students. 
The series is also likely to expand on supporting characters responsible for leading the main cast into even more perilous situations. 
What will be the plot of "The Case Study of Vanitas?"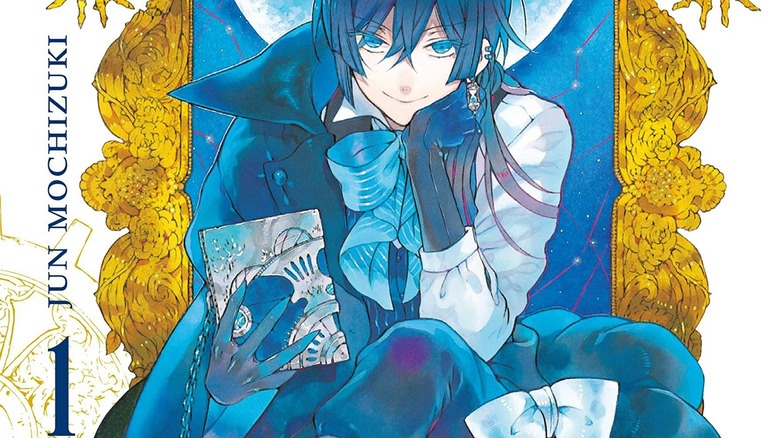 Jun Mochizuki
Noé Archiviste hopes to find the legendary Book of Vanitas, a relic with extraordinary powers. Aboard a 19th century blimp, he meets Vanitas, the newest inheritor of the ancient text. Together, they search for sick vampires and use the power of the book to heal them. 
Most animes' first seasons usually follow up to the manga's sixth or seventh volume, so we can expect this series to do the same. Within those approximately 40 chapters, the adaptation will depict Noé's first meeting with Vanitas, how Vanitas utilizes the book to get the job done, the introductions of Luca, Jeanne, and Dominique, Noé's relationship with the mysterious Teacher, and the risks of dealing with bloodsuckers and the Charlatan that threatens to undo Vanitas' work and continue to corrupt any vampires. 
Though there are more than seven volumes currently published, fans will have to wait for the "Case Study of Vanitas" to get renewed if they want to see the next adventure animated.