The Romantic Drama Hidden Gem You Can Catch On Netflix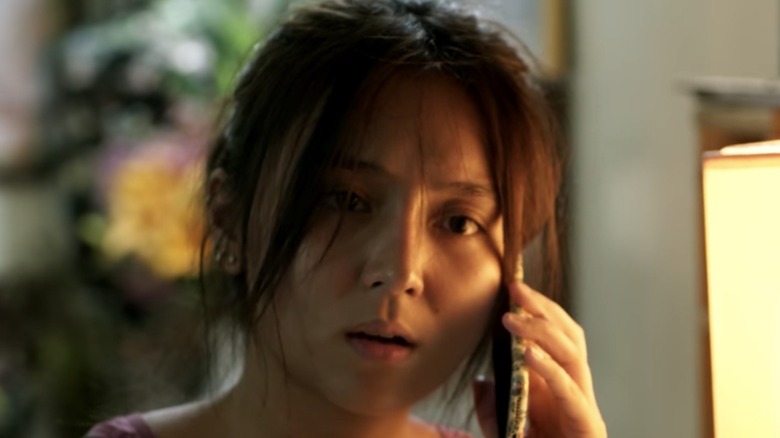 Star Cinema
One of the most exciting aspects of the modern media landscape is the access to international films it provides. Barriers related to language and culture aren't nearly as solid as they were 20 years ago, and streaming makes foreign films as easy to watch as anything from Disney. Indeed, foreign language films are a never-ending source of hidden gems. "Hello, Love, Goodbye," now streaming on Netflix, is a sparkling example.
This Philippine romantic comedy-drama from 2019 has its strengths and weaknesses, as every movie does. Reviewers compliment its settings and situations, with the San Francisco Examiner saying, "The movie offers to mainstream America a compelling, detailed, compassionate look at the little-known lives, and hopes, of domestic workers." However, the Rappler noted in its review that "the characters ... teeter towards stereotypes."
Overall, "Hello, Love, Goodbye" is getting plenty of love, evidenced by its plethora of solid user reviews on IMDb. Viewers praise the performances and the representation of Filipino life in Hong Kong, with some watchers even celebrating it as one of the best movies of 2019. It was a big hit in its home country, too: In September 2019, "Hello, Love, Goodbye" became the highest-grossing film ever produced in the Philippines (via The Hollywood Reporter). Intrigued yet? 
Hello, Love, Goodbye represents the life of an overseas Filipino worker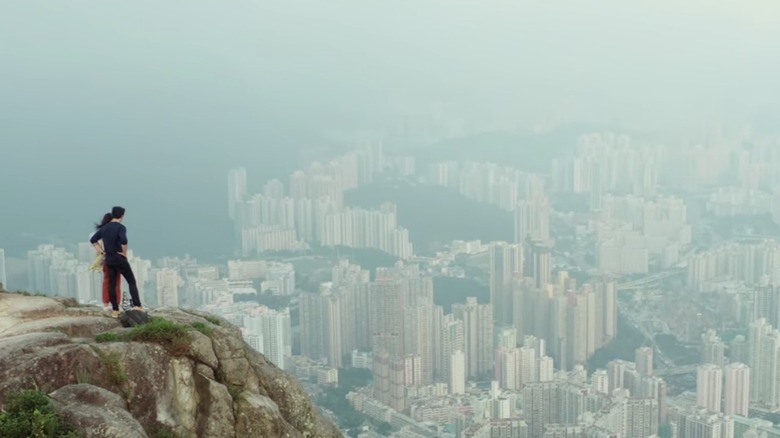 Star Cinema
"Hello, Love, Goodbye" is set in Hong Kong, where Joy (Kathryn Bernardo), a young Filipino woman, works as a domestic helper (with a couple of not-very-legal side jobs) as she saves money to move to Canada. She meets Ethan (Alden Richards), a bartender who is also Filipino and lives by a less disciplined outlook on life and relationships. Sparks are quick to fly. He is persistent in pursuing her, though he knows she's planning to leave. 
Richards and Bernardo were a somewhat controversial choice of pairing, which made "Hello, Love, Goodbye" a hard sell to their fan bases. In an interview with ABS-CBN News (via Cosmopolitan) prior to the film's release, both asked for open-mindedness.
In a 2020 interview Richards did with Preview outlining the most memorable moments of his career, "Hello, Love, Goodbye" featured heavily. He called it the project he was most excited to do, and "one of the best decisions I have made ... last year." When asked which role was tough, yet worthwhile (via ABS-CBN News), he named Ethan.
If you're looking for something romantic, culturally expansive, and well done to watch this weekend, this might just be the ticket!