Van Helsing's Kelly Overton Weighs In On Her Favorite Moment From The Series - Exclusive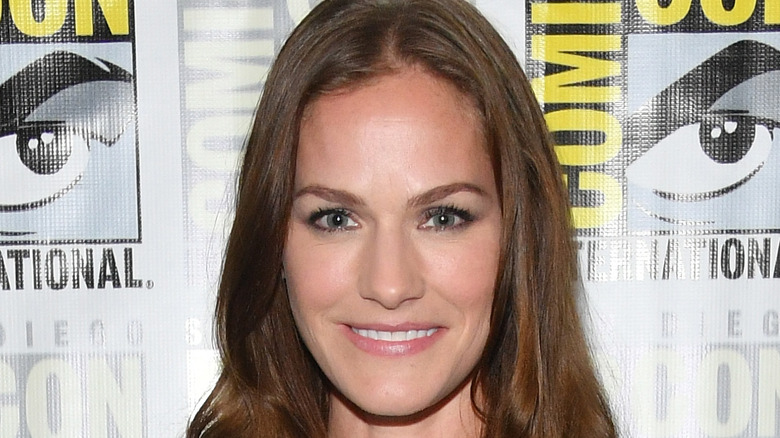 Dia Dipasupil/Getty Images
The conclusion of Kelly Overton's run on the Syfy series "Van Helsing" has been a fairly fraught affair. First, the actor took a hiatus from the show beginning in Season 4 thanks to the demands of a pregnancy. Then, as "Van Helsing" prepared to finish up its run with a fifth go-'round, the COVID-19 pandemic struck, casting doubt on whether the team would actually be able to provide any closure for the fans, cast, and crew.
Fortunately, thanks to some pretty stringent safety protocols, "Van Helsing" was able to wrap up its fifth season and Overton was able to make her return to the lead role of Vanessa Van Helsing. The character's dramatic reemergence from the Dark Realm sets the stage for the series' conclusion and a showdown with Dracula (Tricia Helfer), but it's also an occasion for Overton to take a look back and reflect on the ride she's had as Vanessa.
In an exclusive interview prior to the season finale, the actor shared with us the moments from "Van Helsing" that most made an impression.
Van Helsing Season 1 and Dylan's death stuck with Kelly Overton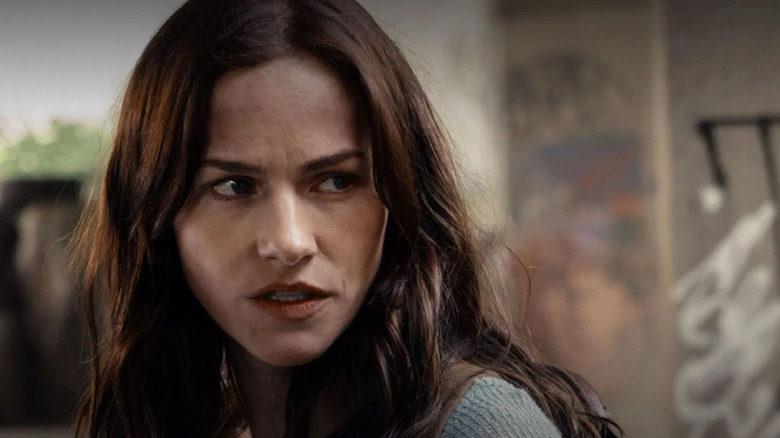 While Vanessa Van Helsing has faced many dramatic twists and turns in her battle against vampire apocalypse, Overton's favorite memories date all the way back to the beginning of the series. "Season 1 for me was just really special," she recalls, "And I think the pilot itself, because that's the thing that got me so excited to sign on for five years, or however long it would have run for. That pilot script, those first even three episodes, I will never forget that experience and what it felt like. The wake-up scene, for me, being in the hospital and on that slab, and getting to fight. There were such great fights in those first three episodes, too. And that was my first time really doing extensive fight scenes on a show."
Given that Overton had two children during the run of "Van Helsing," it may also come as no surprise that moments involving Vanessa's daughter, Dylan, also made an impact. "I think Dylan's death was really impactful and powerful to me," says the actor. "At the time, I was five months pregnant. There was just a lot that went into shooting that, a lot of buildup for my character throughout the years, being pregnant ... her death and that scream, I think I will always remember. That was a moment that I was very proud of, how life and art kind of came together."
The series finale of "Van Helsing" airs on Syfy June 25.