Will Black Widow Set Up The Winter Guard In The MCU?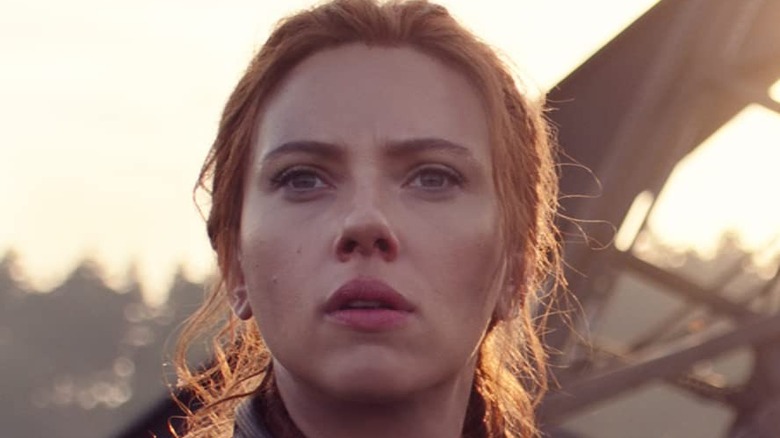 Marvel Studios/Disney+
The Marvel Cinematic Universe is constantly being inspired by and expanded with content from the comics. With more than 50 years of storylines, characters, and situations, there are a lot of potential influences that could come from Marvel books, and one of fans' favorite pastimes is speculating about which in-universe elements will inform the next phases of the MCU. With the release of "Black Widow" imminent, it's possible this film will contain plenty of Easter eggs and ideas to be explored in later movies. 
For years, fans have been wondering if the Winter Guard would make an appearance in the MCU. That's because David Harbour was confirmed in 2019 to have been cast as Red Guardian in "Black Widow," and in Marvel lore, he's the leader of the Winter Guard and Russia's equivalent of Captain America. Since then, tantalizing hints have been released that indicate the Russian version of the Avengers, led by the Red Guardian, will be coming. And a new interview with Harbour seems to confirm this. 
David Harbour talks Winter Guard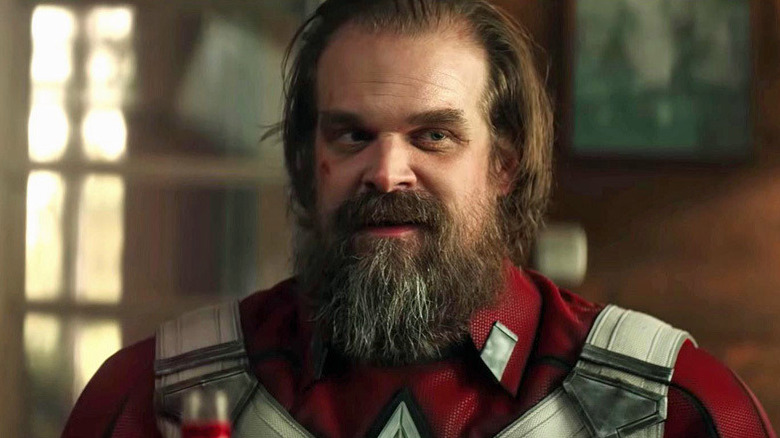 Marvel Studios/Disney+
Naturally, every word that comes out of the mouth of a Marvel star gets mined for meaning these days. So, in a YouTube interview with ComicBook.com released today, there were plenty of clues to be had. "The fun thing about this entire thing is that we go back and we build out this structure for something new," Harbour told the publication. "There's all this new content ... with a lot of the information in the movie that moves forward with these other projects, there's the new phase, and also you get to introduce these new characters." He noted that he and "Black Widow" director Cate Shortland had speculated where his character, Alexei Shostakov, would end up, but stressed he has no official information at this time. 
When asked about whether or not he'd fantasized about or thought about seeing more of the Winter Guard in the MCU, Harbour replied, "I think that if you watch the movie closely, you know, I think you can find some stuff in there ... I like this mirrored universe that these guys set up. Because we've seen the Avengers and what they can do ... and there's almost direct parallels in this Winter Guard to each of those characters. Iron Man, Captain America, Hulk. And I would like to see what a mirrored universe, in that way, would look like, and how that would function in this larger phase."
There are no spoilers, clearly, but Harbour has seemingly done his research on the Russian Avengers and has expressed interest in seeing that Marvel property come to life.
Hints that the Winter Guard may be coming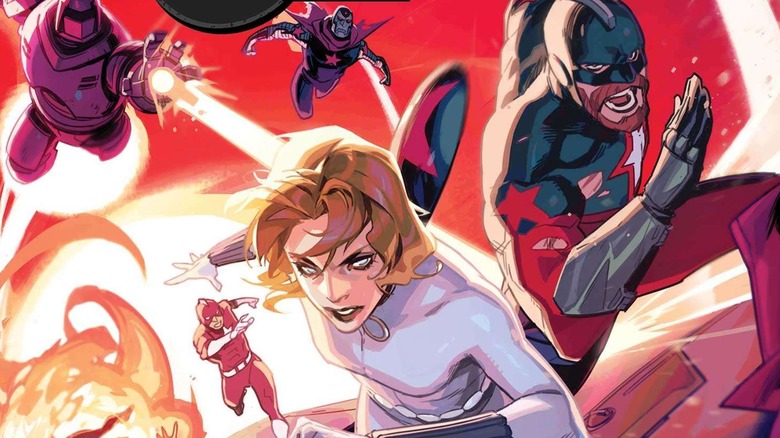 Marvel
Recent developments have indicated, to hopeful minds, that the Winter Guard may very well be on its way to the MCU. One clue comes from Harbour's Instagram. He wrote a caption for an image of himself in his Red Guardian costume that read, "Ursa, Yelena, Nat, CD, Sputnik, I and all the rest of the winter guard look forward to sharing a popcorn bag and a big ole screen in a dark theater with ya on July 9." You probably already know that Yelena and Nat refer to characters in "Black Widow" respectively played by Florence Pugh and Scarlett Johansson, but Ursa Major, Crimson Dynamo, and Sputnik are all established Winter Guard members. 
Another clue comes from the Hasbro Marvel Legends toy line, which has been releasing Winter Guard characters. Red Guardian and Crimson Dynamo were released first, with Darkstar and a build-a-figure version of Ursa Major to follow, via Murphy's Multiverse.
Finally, Marvel told Syfy Wire in May that it would be releasing a four-issue miniseries called "Winter Guard" from writer Ryan Cady and artist Jan Bazaldua. The story would focus on Harbour and Pugh's characters, the Red Guardian and the White Widow, as they go on the run from their own government and are chased by the members of Russia's superhero team. The comic book series is expected in August. However, viewers are still going to have to wait until July 9 to see if the Winter Guard's presence gets set up in "Black Widow."