The Real Reason John Boyega Quit His Netflix Movie Role Mid-Filming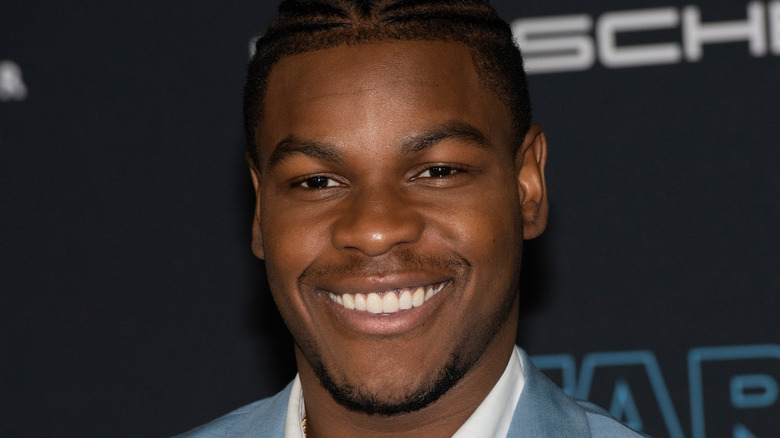 Shutterstock
John Boyega has seen his star rise significantly over the last decade. In 2011, he made his feature film debut in the excellent "Attack the Block," A few short years later, he left a permanent mark on the zeitgeist by playing Finn in the new "Star Wars" trilogy. Ever since his time in a galaxy far, far away ended in 2019 with "The Rise of Skywalker," Boyega's been vocal about some of the issues he had with his experiences filming the high-profile movies. Namely, he wasn't happy with how the newest "Star Wars" trilogy handled the non-white characters.
However, by all accounts, the actor appeared to be on an upswing. In March 2020, Boyega, on behalf of his production company, Upperroom Entertainment Limited, signed a deal with Netflix to create new movies centered around East and West Africa (via Variety). Part of this deal involved the upcoming "They Cloned Tyrone," which has already finished production. Boyega's schedule next had "Rebel Ridge" on the docket until Netflix released a statement earlier in June 2021: "'Rebel Ridge is pausing temporarily as we look to re-cast John Boyega who needed to leave the project for family reasons" (via Deadline). 
It's unusual for an actor to leave production after filming has already begun, but naturally, there are always extenuating circumstances to keep in mind. However, a new report has come out that adds interesting wrinkles to the story. Take all of this with a grain of salt, but some sources indicate Boyega walked away from production without telling anyone.
Conflicting reports surround John Boyega's exit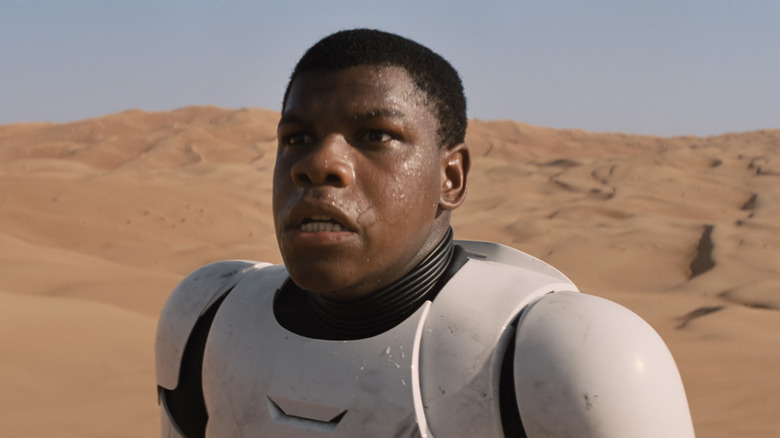 Walt Disney Studios Motion Pictures/Lucasfilm
Netflix's original statement cited family reasons for Boyega's abrupt departure. Now, The Hollywood Reporter claims its insiders have said the actor left production without telling anyone, going so far as to say, "the filmmakers only discovered when they looked for him at his hotel and found that he had checked out." Those same sources go on to claim that Boyega "had myriad issues ranging from the script to his accommodations."
The article goes on to include a quote from Femi Oguns, Boyega's agent, who pushed back against the accusations, stating, "I can categorically say that these [rumors] are completely untrue. People will form their opinions often rooted from boredom. As stated John unfortunately left due to family reasons which in truth is none of anyone's business except his own. John and Netflix have a wonderful relation which will continue to grow for years to come whether that be through his acting or through [Boyega's production company] UpperRoom."
For the time being, Netflix has paused production on "Rebel Ridge." It will reportedly resume filming early in 2022 when the company can find another actor to replace Boyega. This comes on top of previous delays due to the COVID-19 pandemic, and the film reportedly carries a budget within the $25 million range. Amidst all of this, there hasn't been an official statement from Boyega directly as of this writing. 
Other members of the "Rebel Ridge" cast include Don Johnson, AnnaSophia Robb, James Cromwell, and James Badge Dale. Keep checking back with Looper for more updates on this project as they become available.