Rick And Morty Season 5: Watch The Entire First Episode For Free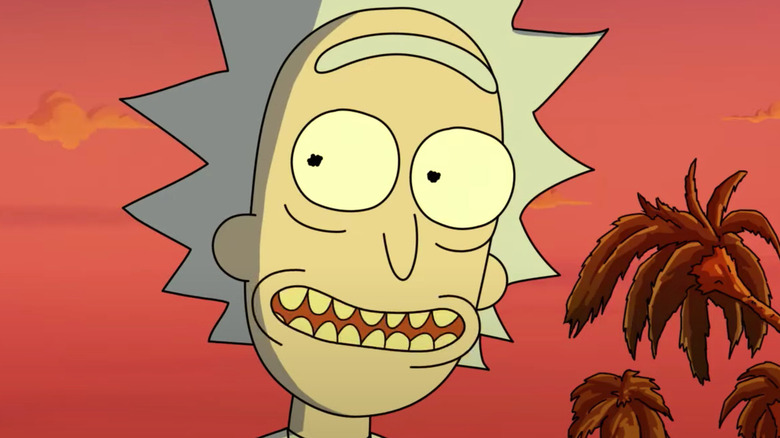 Adult Swim
The wait for "Rick and Morty" Season 5 has been a grueling one, but it's finally over. Fans have known for a while now that the newest adventures of unhinged sci-fi tech genius Rick Sanchez (series co-creator Justin Roiland) and his perpetually overwhelmed grandson Morty (also Roiland) are coming soon. After all, you've had the chance to obsess over the Season 5 episode titles, to repeatedly watch the season's excellent trailer, and to refresh your memories about the things you need to remember before the show returns. 
"Rick and Morty" is somewhat known for the lengthy periods between seasons, so even though it may have seemed like a lifetime, the wait for the latest season of Adult Swim's beloved show hasn't actually been all that long — Season 4 ended in May 31, 2020, and the Season 5 premiere aired on June 20. If you missed the new episode, there's no reason to worry, because you can now watch the entire first episode of "Rick and Morty" Season 5 for free. Here's how!
The first episode of Rick and Morty Season 5 is available on Adult Swim's YouTube channel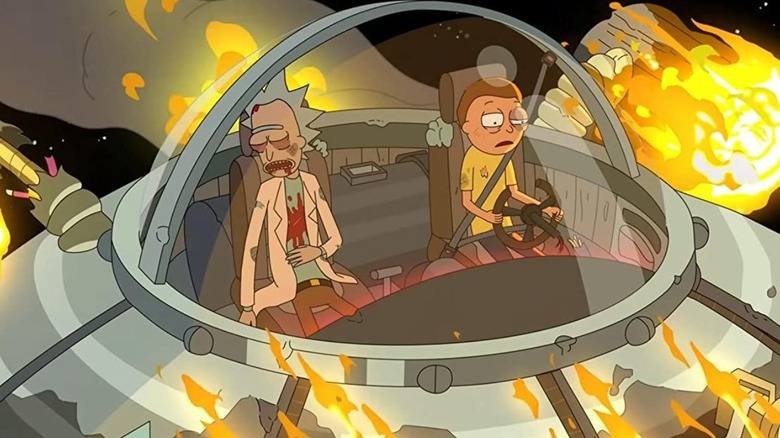 Adult Swim
Many episodes of "Rick and Morty" reference well-known pop culture works, and hide a more or less decipherable hint about the nature of the episode. The Season 5 opener is no exception, as it's called "Mort Dinner Rick Andre," which is quite likely a reference to Louis Malle's classic comedy-drama, "My Dinner with Andre." When fans learned of the title, many were no doubt confused as to how the irreverent cartoon could possibly tie into a low-key 1981 movie that focuses on a conversation between two characters. 
Now, there's no need to speculate anymore. The "Rick and Morty" Season 5 premiere is available in its entirety on Adult Swim's YouTube channel, so even if you couldn't catch it on Adult Swim on Sunday, June 20, the episode is just a click away ... and completely free to watch. Everybody together now: "Wubba Lubba Dub-Dub!"