The Teen Dramedy Hidden Gem You Can Watch On Netflix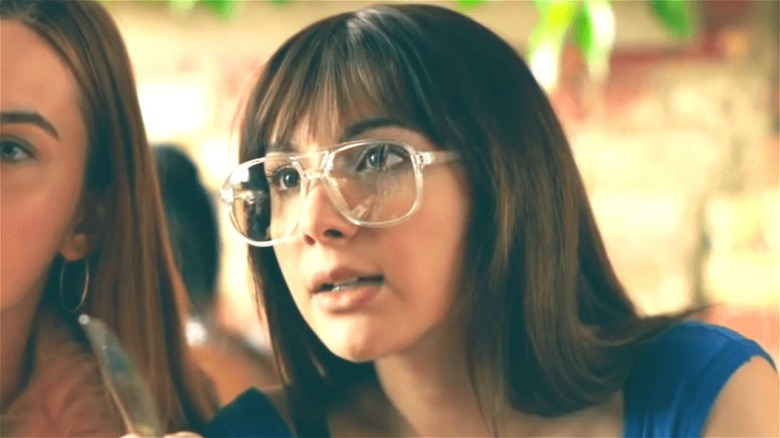 Vertical Entertainment
In 2017, when she was 24 years-old, Rolling Stone magazine named actor and writer Hannah Marks as one of its "25 Under 25 Artists Changing the World." At the time, Marks was part of the main cast of the TV series "Dirk Gently's Holistic Detective Agency," based on a series of books by "Hitchhiker's Guide to the Galaxy" author Douglas Adams. As Rolling Stone noted, Marks was already a seasoned performer by the time she joined the cast of that particular series: she first started acting professionally at 11 years-old, and her filmography includes credits in films like "Accepted" in 2006 and "The Amazing Spider-Man" in 2012.
Marks officially debuted as a writer and director upon the release of "After Everything" in 2018. The film chronicles a budding romance between two New Yorkers in their mid-20s that kicks off subsequently with one of the two leads receiving a cancer diagnosis.
A second film written by and starring Marks also debuted in 2018, titled "Banana Split." And whereas "After Everything" is a tearjerker, her sophomore effort as a writer is a little bit lighter in tone, thanks to its teenage protagonists, while still maintaining a certain degree of dramatic poignancy. Here's why it's worth checking out on Netflix.
Banana Split is a film about teen friendship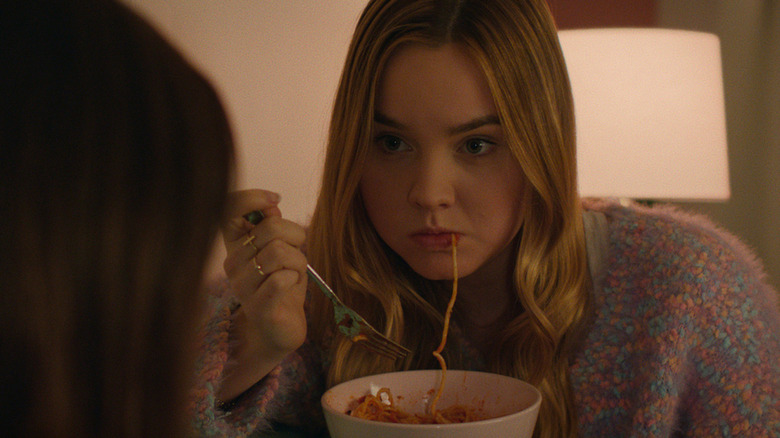 Vertical Entertainment
"Banana Split" takes place during a very particular moment in the life of a teenager: the summer after high school, leading up to their next venture in life. Upon the film's opening, April (Hannah Marks) is preparing to leave her California home for Boston University upon the summer's end. Her boyfriend Nick (Dylan Sprouse), however, is staying in California. This causes Nick to silently break up with April, a fact she finds out not directly from him but while browsing his Instagram.
April's summer takes another distinct turn, however, when she meets Clara (Liana Liberato), the girl who Nick is now dating. Clara is confident whereas April is sometimes neurotic. Clara's future, though, differs significantly from April's, given that she's not planning on attending college, so the summer's looming end means something different for both characters. The close, new friendship between April and Clara — and even April's complicated, ongoing dynamic with Nick — continue to drive "Banana Split" for the majority of its runtime.
On Rotten Tomatoes, "Banana Split" currently holds an 89% aggregated score from critics. RogerEbert.com reviewer Sheila O'Malley described the film as exhibiting "a lot more complexity here than may meet the eye," and "an entertaining and often insightful look at female friendship during a particularly strange time."
"Banana Split" is currently available to stream on Netflix.