How Lil Rel Howery Really Feels About The Impact Of Get Out - Exclusive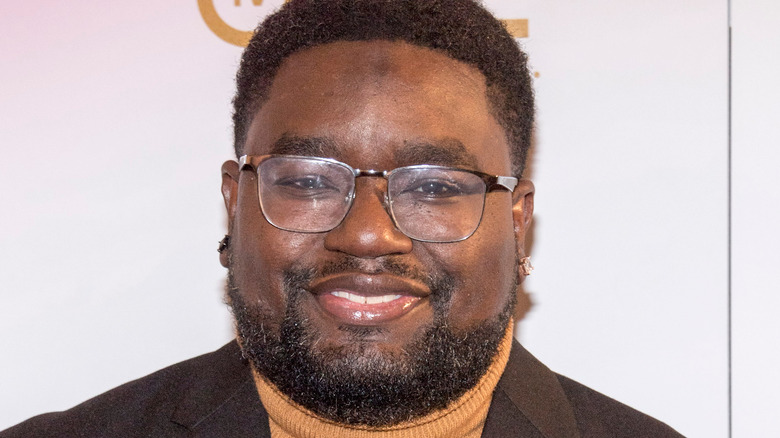 Shutterstock
Though he was already a successful stand-up comedian by the time he landed his film debut in 2017, actor Lil Rey Howery remains appreciative of — and somewhat mystified by — the good luck that keeps coming his way on the big screen.
The 2017 film, of course, was writer-director Jordan Peele's socially conscious horror mystery "Get Out." In it, Howery entertained audiences with his role as TSA Officer Rod Williams, the best friend of Chris Washington (Daniel Kaluuya), a young Black man who encounters strange happenings at the home of his white girlfriend's (Allison Williams) parents. The film earned Peele a Best Original Screenplay Oscar, as well as nominations for Best Picture, Best Director for Peele, and Best Actor for Kaluuya.
Howery was a big winner, too, with all the opportunities he earned thanks to his breakthrough role. Since "Get Out" was released, Howery has starred in such films as "Tag," "Uncle Drew," "Bird Box," "Clouds," and "Bad Trip. In 2020, Howery appeared in "Judas and the Black Messiah," which earned six Oscar nominations including Best Picture. Kaluuya won an Oscar for Best Supporting Actor in the film, and his co-star, LaKeith Stanfield (who also starred in "Get Out"), was nominated in same category alongside Kaluuya.
In an exclusive interview with Looper about his latest film, "Fatherhood," which is new on Netflix, Howery was giddy, trying to figure out how he got so lucky and got to appear in such acclaimed films. "You know what's crazy? I feel like I keep ... I find a way to pick these things, right? Because I think about 'Get Out,' and recently 'Judas and the Black Messiah,' again with Daniel and LaKeith," Howery said. "So, it's very interesting just being in things that started conversations."
Lil Rel Howery loves being part of a now-classic film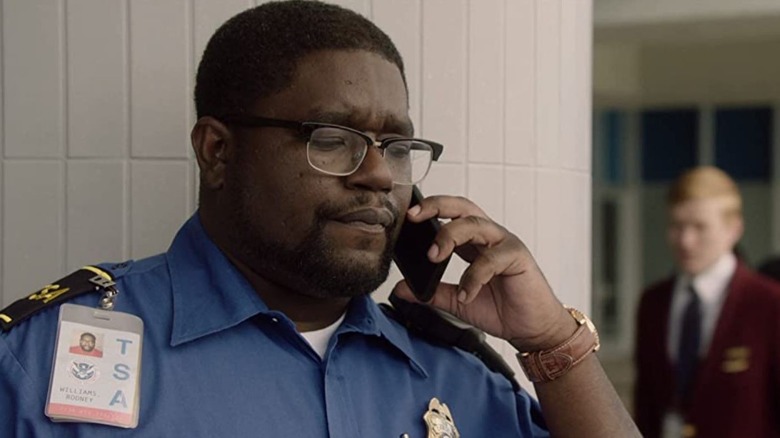 Universal Pictures
Since the chatter around most major films begins and ends with their theatrical runs, Howery is thrilled that the conversation about "Get Out" has extended from the moviegoing public and industry awards celebrations to educational institutions.
"'Get Out's' so unique just because they are studying it in film schools now, which I think is crazy. I'm like, 'Oh, wow. I'm in a classic movie,'" Howery told Looper. "I think about that all the time. I have friends who have done a bunch of movies, but not everybody can say they at least got one classic under their belt, and 'Get Out' is a movie classic. I was just watching it on a plane again recently, and it's weird when I watch it now, I watch it just from a fan perspective — and I'm always blown away, like, 'Wow.'"
Naturally, since Howery worked with Peele on such of an impactful film, he wants to work with him again — and he said the opportunity can't come soon enough. "We texted recently, and hopefully we will find something, because I'm like, 'Bro, it's time,'" Howery said.
In the meantime, fans can enjoy Howery's comedic   dramatic talents in "Fatherhood." Based on the true story of Matthew Logelin, Kevin Hart stars in the film as Matt, a new father who is challenged to raise his new infant alone after his wife dies a day after giving birth. Howery and Anthony Carrigan play Matt's supportive best friends, Jordan and Oscar.
"Fatherhood" is streaming exclusively on Netflix.