Kim Kardashian Voices This Character In Paw Patrol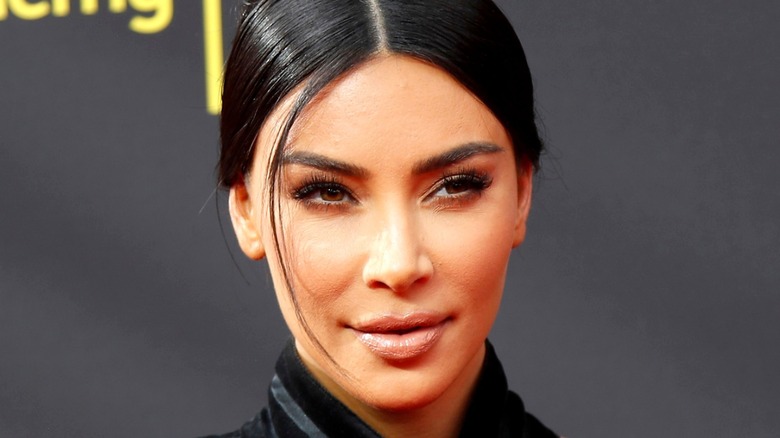 Shutterstock
Marshall, Chase, Skye, and... Kim Kardashian? It may sound weird, but the "Keeping Up With the Kardashians" star and businesswoman is also now a part of the "Paw Patrol" crew. In October 2020, Kardashian officially announced that she was joining the voice cast of "Paw Patrol: The Movie" with an excited message to her fans on Twitter.
"I'm officially cool mom now to my kids! Paw Patrol We're On A Roll!!!" she tweeted. Given that Kardashian is a mom of four kids with Kanye West — North, Saint, Chicago, and Psalm — who are all still within the age range of the target audience for the show about adorable pups who save the day, her casting actually makes perfect sense. Her scripted TV and movie experience may be a little limited, but no parent could pass up the cool points associated with starring in a "Paw Patrol" movie.
Plus, it's not like this is Kardashian's very first role outside of the reality genre. She's previously appeared in projects like "Disaster Movie," "Drop Dead Diva," and "2 Broke Girls." Additionally, she voiced an "American Dad!" character in the Season 11 finale, which means she's not a total newbie to the animation game either.
Clearly, Kardashian is ready for a new challenge, and her latest one just so happens to involve voicing an animated dog. And to be fair, Kardashian's "Paw Patrol" character does seem to be all kinds of perfect for her.
Who will Kim Kardashian be voicing in Paw Patrol: The Movie?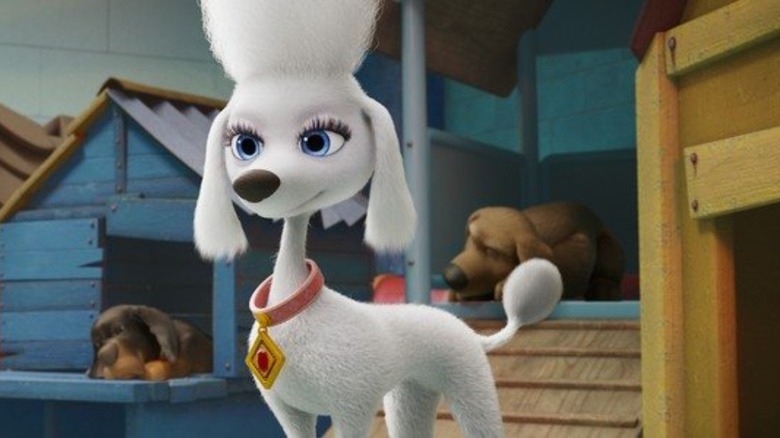 Paramount Pictures
In May, Kardashian's "Paw Patrol" character was officially revealed to be a poodle by the name of Delores (via People). At this point, it's unclear how Delores will fit into the movie (or if the character could potentially appear on the TV show, too), but in the first look photos, she appears to be a potentially sassy pup. With her impressively tall hair and fierce stance, the poodle definitely gives off major boss vibes, and that's no accident.
Even though Delores is still a bit of a mystery at this point, a source told People the character was created specifically for Kardashian. That likely means she'll possess at least a few of the business mogul's real life traits, including her larger than life personality.
One thing is certain: Kardashian is far from the only celebrity joining the "Paw Patrol" family. In addition to the reality star, the movie's cast is absolutely stacked with a bevvy of talented actors. Parents can expect to hear lots of familiar voices when the movie premieres in theaters and on Paramount+ on August 20, including Tyler Perry, Dax Shepard, Yara Shahidi, Jimmy Kimmel, and Marsai Martin.
But come on, it's going to be hard for Kardashian not to steal the spotlight at least a little bit. After all these years of keeping up with the Kardashian family, seeing the reality star disappear into the role of a poodle is just too surreal to miss out on.