Who Is The Star In The Mercedes-Benz S-Class Commercial?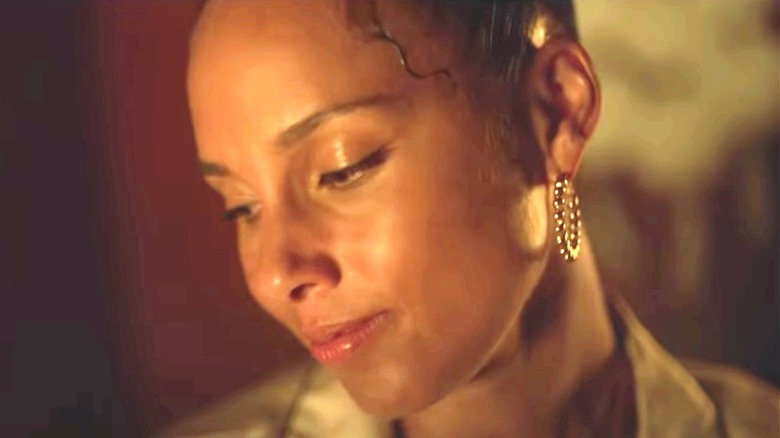 Mercedes-Benz
Not every luxury automobile brand has the privilege of being namedropped in the title of a Janis Joplin song, but not every luxury automobile brand is Mercedes-Benz. The car company has been around in some form or another since the 1880s and has a long history of using celebrity endorsers for its brands. In 2015, for instance, it tapped such celebrities as professional surfer Garrett McNamara, top model Petra Němcová, Formula 1 world champion Lewis Hamilton, showjumper Meredith Michaels-Beerbaum and adventurer Mike Horn to launch a line of new SUVs.
Their latest commercial for the S-Class features the harried life of a very well-known songstress and composer. Contrasting the difference between a celebrity world of flashing cameras and red carpets and the simple joys of motherhood and family, it juxtaposes static-filled cuts and the questions of a reporter with calm, warm-toned images of the performer spending time with her sons and speaking with her mother via the S-Class' onboard phone communication system. "Care for What Matters" is the brand's new slogan, and it is placed over images of the same car driving away in the night.
Who's the celebrity helping to promote the new Mercedes-Benz S-Class? Keep reading to find out.
We've been falling in and out of love with this singer for a long time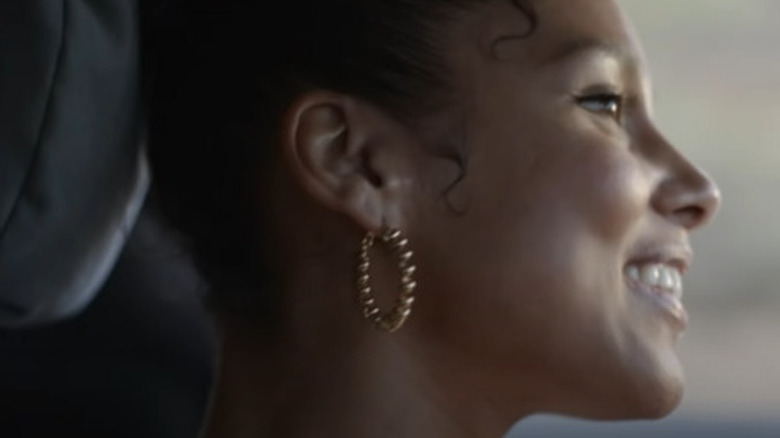 That's right, the songstress in this commercial is none other than multi-time Grammy winner (15, from 2002 to 2015) Alicia Keys. Known for her hits "Fallin'," "Girl on Fire," and "No One," she also appeared as a coach for three seasons (11, 12, and 14) on the NBC reality competition program "The Voice." 
Advertising materials from Mercedes-Benz attached to the campaign seem to suggest that those are indeed her real-life sons with hip-hop producer Swizz Beatz in the ad. Egypt Daoud Dean was born in 2010 and Genesis Ali Dean in 2014 (via Billboard), making them nearly 11 and 7 years old at press time. 
This isn't Keys' first endorsement with a nationally-known brand. In 2012, Keys partnered with Reebok for her own sneaker line (via Digital Spy). She was also a global creative director for Blackberry until a hacking incident with her Twitter revealed she was an iPhone user, according to The Verge.