Unsolved Mysteries Season 3 - What We Know So Far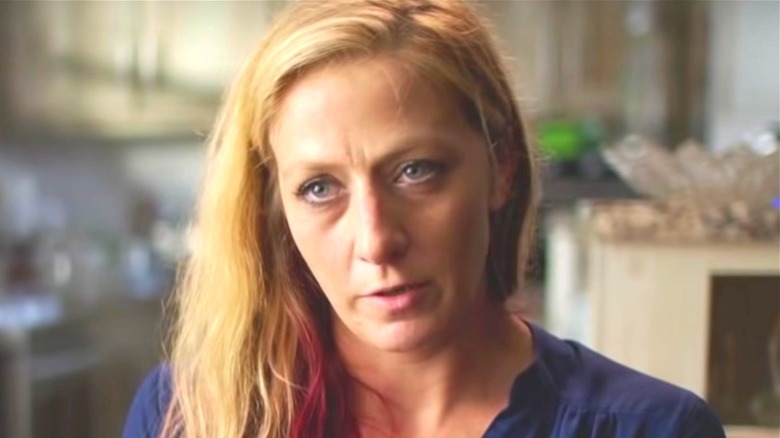 Netflix
Netflix kept audiences on the edge of their seats in 2020 with the highly addictive "Unsolved Mysteries" reboot. The true crime docuseries premiered in 1987 and began as a series of television specials which looked at multiple unusual cases per episode. "Unsolved Mysteries" stayed on the air for more than 20 years, delivering to fans more than 600 episodes' worth of ... well, unsolved mysteries. "Unsolved Mysteries" also had a variety of different homes over the years, initially premiering on NBC, then CBS, and then Lifetime before getting the reboot treatment at Netflix. As the official "Unsolved Mysteries" website reminds us, it was the first television show to encourage audiences to call in with tips to help solve the seemingly unsolvable cases they were watching. As a result, the official site states, "half the cases featuring wanted fugitives have been solved, more than 100 families have been reunited with lost loved ones, and seven individuals who were wrongly convicted of crimes, have been exonerated and released."
It's been nearly a year since Netflix released the first season of the revived "Unsolved Mysteries" and there is still no word on whether Netflix will renew the show for Season 3. In October 2020, "Unsolved Mysteries" creator Terry Dunn Meurer did reveal to Newsweek that considerations for Season 3 were already in the works, despite no official green light from the streamer. Per Meurer, "We have thought about it. We have ideas. We have some really great stories that we feel are strong stories. So, we are ready to tackle that."
Until we can say confidently "Unsolved Mysteries" is renewed, and despite the fact that the show's creator has teased plans for what's next, here's what we actually know (for sure) about Season 3.
What is the release date of Unsolved Mysteries Season 3?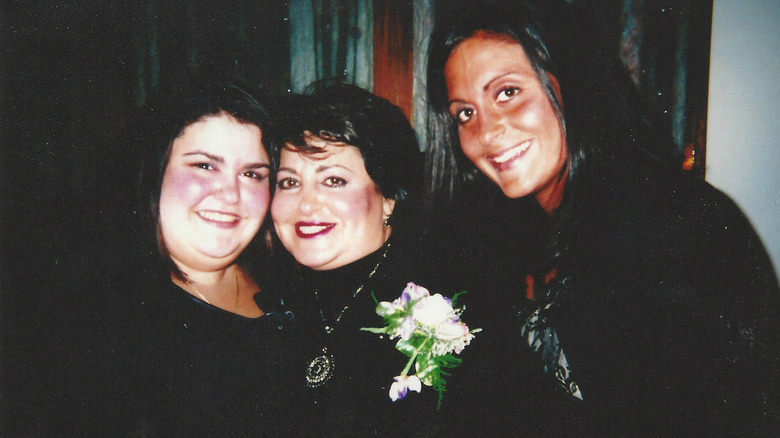 Netflix
There is currently no release date set for "Unsolved Mysteries" Season 3 because Netflix has not renewed the true crime docuseries for another season. 
However, if Netflix does end up giving a green light to Season 3, fans of the show should exercise lots of patience in the wait for its release. Given the in-depth nature of the production on a show like "Unsolved Mysteries," which involves time-intensive tasks like seeking people out for interviews and traveling to various locations in the case to give viewers and up-close-and-personal view, it will take time to put six new episodes for Season 3 together. Add to this the new COVID protocols now set in place by streamers, networks, and cablers, and its more than likely Season 3 would not come out until at least late 2022. 
Also, "Unsolved Mysteries" audiences should not expect two seasons to premiere nearly back-to-back, as was the case when Seasons 1 and 2 premiered in July and October 2020, respectively. Instead, it is far more realistic to guess that a single season — Season 3, that is — will be released in the near future.
Which locations will be featured in Unsolved Mysteries Season 3?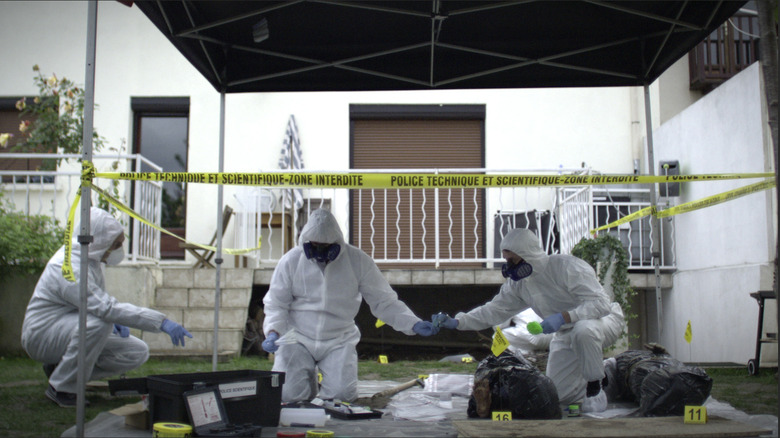 Netflix
With no official confirmation that Season 3 is a go, it's hard to say where "Unsolved Mysteries" will travel next. What we do know is that the Netflix reboot hasn't played it safe in the past by sticking to a particular corner of the world. Instead, the first two seasons took us to the Europe and Asia in addition to the United States. 
In Season 1, Episode 3 "House of Terror," we traveled to Nantes, France. There, the devastating deaths of the wealthy Dupont de Ligonnès family and the disappearance of the family's patriarch, Xavier, was examined. In Season 2, Episode 2 "A Death in Oslo," "Unsolved Mysteries" took a pit stop in Oslo, Norway, to open up the mysterious case of a young woman's apparent death by suicide and the troubles authorities had in identifying her because she carried no actual identification. Then, in Season 2, Episode 4 "Tsunami Spirits," "Unsolved Mysteries" hopped over to Japan to interview survivors of the 2011 earthquake and tsunami which devastated the nation and investigate the potential otherworldly encounters those survivors experienced. 
In addition to these international locations, Netflix's "Unsolved Mysteries" has also tackled cases in locations including Maryland, Georgia, Washington, D.C., New York, Michigan, Massachusetts, and Kansas. With this information at hand, "Unsolved Mysteries" fans should be prepared for Season 3 to continue mixing it up as the show likely keeps its international focus when it comes to locations.
What cases will be revisited in Unsolved Mysteries Season 3?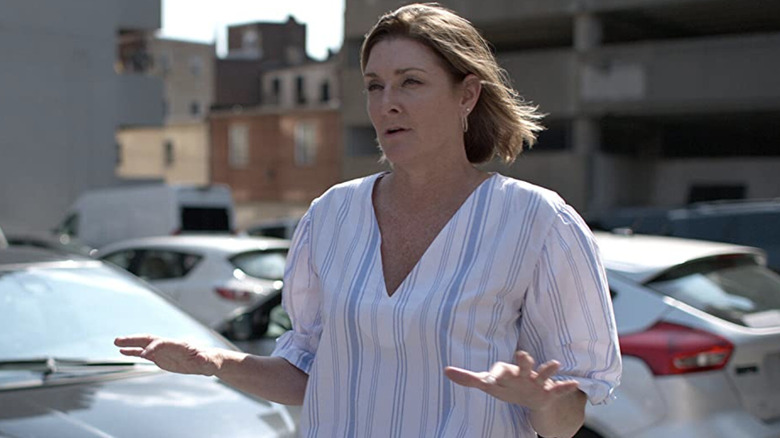 Netflix
With no official plans for Season 3 on the books, it's unclear which cases "Unsolved Mysteries" will tackle next. Over the course of its first two Netflix seasons, the kinds of cases "Unsolved Mysteries" tackled revealed just how vast the show's interests were. Some of the Season 1 highlights included a look at the baffling death of Rey Rivera, a Baltimore-area man who left his home in a rush and was found dead in a conference room in a hotel in the city, as well as a re-examination of the shocking death of Georgia-based salon owner Patrice Endres. There was also the absolutely shocking murder of a prominent French family, and a 1969 alien abduction that occurred in a rural area of Massachusetts. 
Season 2 delivered six more episodes, including an episode devoted to the very odd circumstances behind the death of former White House aide Jack Wheeler, the shocking death of a young woman with no identity in a Norwegian hotel room, and possible supernatural encounters experienced by the survivors of the earthquake and tsunami that hit Japan in 2011.
Considering the show "Unsolved Mysteries" applied the term "unsolved mystery" to a wide variety of cases, including those which did not fit into a typical true crime mold, there is a very good chance that trend will continue in Season 3. That is, if a Season 3 ends up happening. 
On that note, keep this page bookmarked, "Unsolved Mysteries" fans, so you can keep checking for updates on the status of the hit Netflix docuseries.