Transformers: Rise Of The Beasts Will Feature A Never-Before-Seen Optimus Prime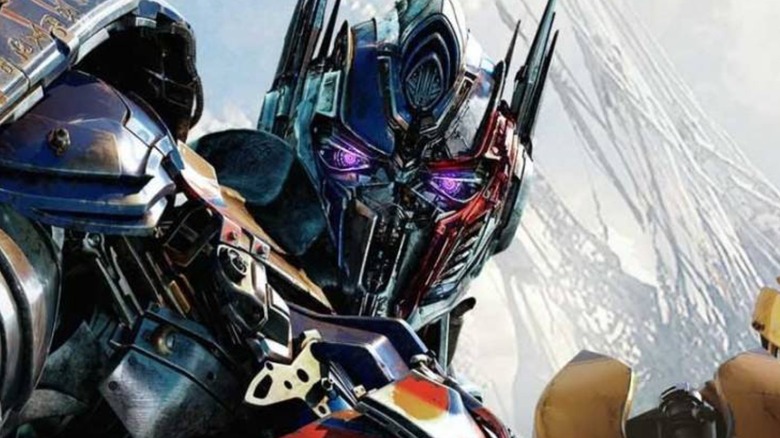 Paramount Pictures
Fans finally received some details about what they can expect from the new "Transformers" movie, thanks to a virtual press event hosted by director Steven Caple Jr. and producer Lorenzo Di Bonaventura that Looper attended. It sounds like the series is once again traveling back in time to explore another main character's origin story, this time giving fans an all-new look at Optimus Prime.
The next film in the franchise will be called "Transformers: Rise of the Beasts," and will explore the storyline depicted in the "Beast Wars: Transformers" animated series. The press event established that the film would take place in 1994, which drops it between the most recently released "Transformers" film, "Bumblebee," set in 1987, and the beginning of the Michael Bay films, which kicked off in 2007. Using the "Beast Wars: Transformers" timeline means that the film will introduce some new enemies such as the Terrorcons. These vicious warriors are led by Scourge, a ruthless villain who collects fallen Autobots insignias and fuses them to his chassis.
Facing off against those foes is a slate of fan-favorite characters, such as Bumblebee, Mirage, and of course, Optimus Prime. However, because "Transformers: Rise of the Beasts" explores the story of the iconic warrior before he assumed his position as leader, viewers will see an all-new side to the character. Here is what fans can expect from a never-before-seen Optimus Prime.
Transformers: Rise of the Beasts tracks Optimus Prime's first days on Earth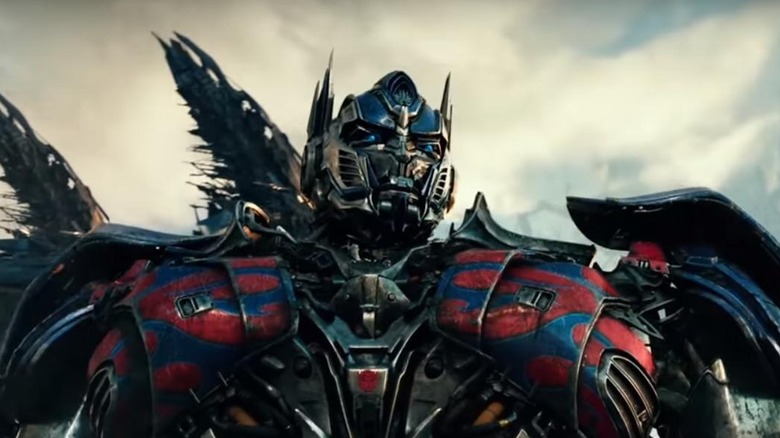 Paramount Pictures
According to details given at the press event, the Optimus Prime that viewers meet in "Transformers: Rise of the Beasts" will not be the same as the guy they've come to expect, despite being once again voiced by Peter Cullen. Instead of the confident leader that fans know from both the Michael Bay films and the animated series, Optimus Prime in "Transformers: Rise of the Beasts" will be focused on finding his place on a new planet.
In "Transformers: Rise of the Beasts," Optimus Prime arrives from Cybertron in his G1 form as more of an ex-pat than anything else. The future protector of Earth has no human connections at the start of the film, nor does he fully understand the world that will now serve as a battleground for the conflict between the Autobots, the Decepticons, and the Terrorcons.
However, Optimus Prime will have plenty of opportunities to learn about Earth and its inhabitants throughout "Transformers: Rise of the Beasts." When Collider first revealed that Anthony Ramos had joined the cast, it was noted that his character would be in close contact with Optimus Prime. In addition, the press event pointed out that the movie was being filmed internationally, with scenes shot in New York and Peru, which may give Optimus Prime a chance to explore the planet.
No matter how it pans out, it should be a fascinating deep dive into a younger version of the boss Autobot.