This Dawson's Creek Actor Played An Important Role In Criminal Minds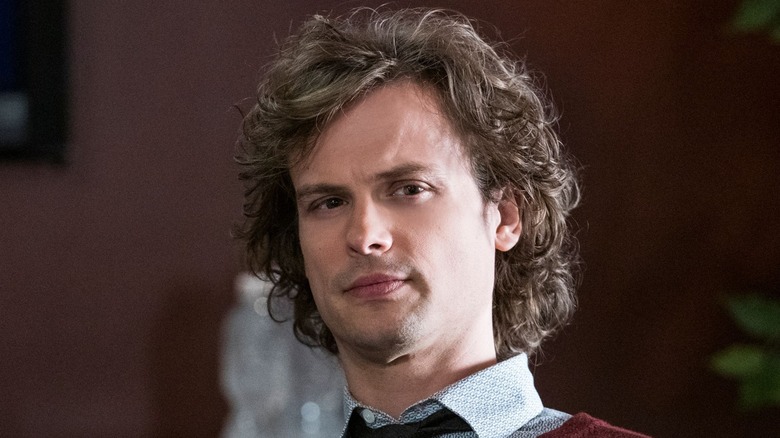 CBS
Throughout the show's 15 seasons and around 324 episodes, "Criminal Minds" has featured a lot of amazing and familiar actors in guest roles. Some of the most memorable appearances include Aubrey Plaza as a hitwoman named Cat Adams who becomes obsessed with Matthew Gray Gubler's Spencer Reid, Ben Savage as a young Jason Gideon, the main character played by Mandy Patinkin, and Jane Lynch as Reid's mother Diana who suffers from schizophrenia. 
Starring Shemar Moore as Derek Morgan, Kirsten Vangsness as Penelope Garcia, A.J. Cook as Jennifer "JJ" Jareau, Paget Brewster as Emily Prentiss, and more, "Criminal Minds" originally premiered all the way back in 2005, and finally finished out its run in 2020. Over the seasons, the FBI BAU team goes through a lot of hardship, losing friends, family members, and even teammates, like Gideon, who is killed in Season 10, episode 13, "Nelson's Sparrow," by serial killer Donnie Mallick (Arye Gross). In their line of work, they meet a variety of strange and dangerous individuals, and sometimes the BAU team just can't avoid getting mixed up in risky situations. 
Although many of these guest characters have a huge effect on the "Criminal Minds" story, there's one particular guest role that has major ramifications for one of the main characters. Appearing in Season 2, episodes 14 and 15, James Van Der Beek, best known for playing Dawson Leery on "Dawson's Creek," plays an unsub named Tobias Hankel, a man with multiple personalities who takes Reid hostage.
James Van Der Beek played Reid's kidnapper Tobias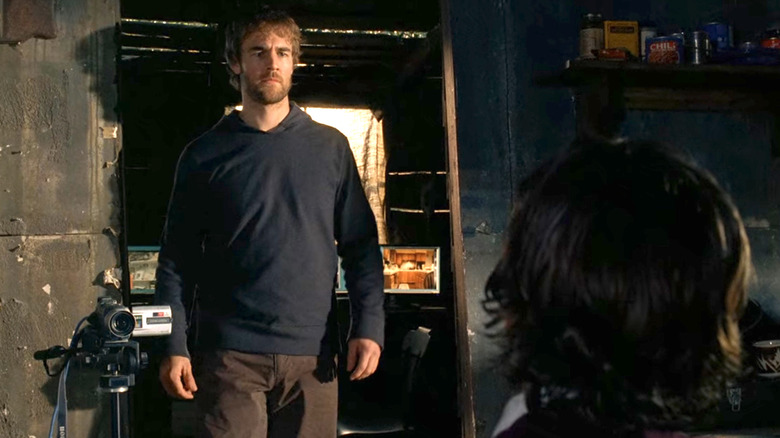 CBS
If you're a fan of "Criminal Minds," you'll definitely remember this early episode featuring Tobias, as the events that occur have a lasting effect on Reid's mental and physical state. While investigating a serial killer who calls himself "Raphael" and murders people who he believes have sinned, broadcasting their deaths on the internet, Reid and JJ track the videos to a supposed witness to a previous crime named Tobias. After confirming that he's the killer, Reid and JJ split up, and Reid ends up kidnapped by Tobias, a man with warring personalities. The first personality is kind, yet submissive Tobias, while the second is his dead, abusive father, Charles, and the third the archangel Raphael, a personality formed to deal with Tobias's traumatic past with his father. 
Throughout his time in captivity, Reid is subjected to extreme torture at the hands of the Charles personality, who even forces Reid to choose between two people for Raphael to kill. When the Tobias personality takes over again, he attempts to "help" Reid escape the pain caused by Charles by dosing him with the drug Dilaudid, which Reid in turn becomes addicted to. Thankfully, Reid is eventually rescued and Tobias stopped, but Reid is in no way out of the woods yet. In the aftermath of the encounter, Reid suffers from drug addiction, while also facing anxiety and other emotional distress due to reliving his own childhood trauma during his time under the effect of Dilaudid. Reid's recovery is a major storyline throughout Seasons 2 and 3, and it leads into a lot more personal storylines in the years afterwards.