This Is The Only Main Character To Die On Criminal Minds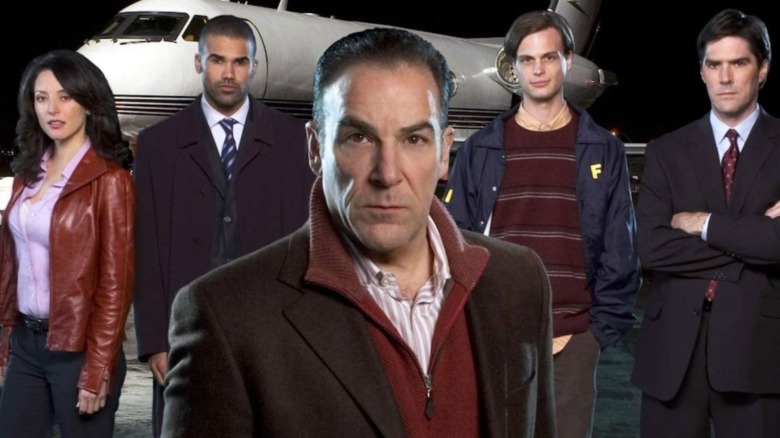 CBS Television Distribution
"Criminal Minds" remains one of the most successful shows to ever air on television. After 15 seasons, the series ended in 2020, though a revival is currently in the works to stream on Paramount+. The series, which followed the FBI's Behavioral Analysis Unit (BAU), has legions of fans and has made stars out of its longtime cast members, including fan-favorites Shemar Moore and Matthew Gray Gubler.
As with any long-running show, though, there have been many changes to the cast, with Gubler being the only actor to appear in all of the show's 323 episodes, per IMDb. As with most crime shows, it's not unusual for characters to get killed off. In Season 8, Dr. Reid (Gubler) tragically lost the love of his life to a gruesome killer. In Season 5, Agent Hotchner (Thomas Gibson)'s ex-wife, Haley (Meredith Monroe), was also murdered by a serial killer seeking vengeance on Hotch. Fans were devastated when it appeared Agent Emily Prentiss (Paget Brewster) died, but it turned out she faked her death in order to protect the squad.
However, only one member of the BAU squad was ever killed on "Criminal Minds."  Who was this ill-fated character?
Jason Gideon was killed off-screen in Season 10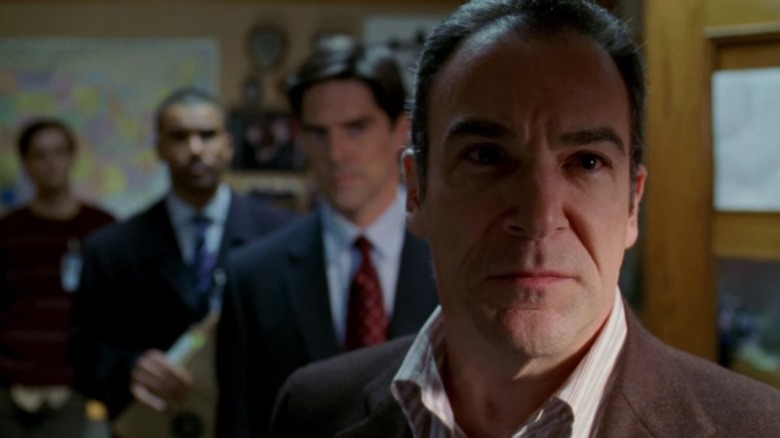 CBS Television Distribution
"Criminal Minds" fans were disappointed when Mandy Patinkin, who played Jason Gideon, left the series after Season 3. Gideon's girlfriend, Sarah Jacobs (Moira Squier), was murdered, leaving him distraught and ultimately deciding to leave the FBI. However, while this was the last time we saw Patinkin on screen in the series, it wasn't the end for the character per se.
In the Season 10 episode "Nelson's Sparrow," Gideon is found dead, shot by an infamous killer that he and Agent Rossi (Joe Mantegna) had previously been chasing. The episode features a flashback of a younger Gideon and Rossi tracking down this "unidentified subject," with "Boy Meets World" star Ben Savage starring as the young version of Patinkin's character.
In a 2012 interview with New York Magazine, Patinkin reflected on his time as Jason Gideon, saying, "The biggest public mistake I ever made was that I chose to do 'Criminal Minds' in the first place. I thought it was something very different. I never thought they were going to kill...all these women every night, every day, week after week, year after year. It was very destructive to my soul and my personality. After that, I didn't think I would get to work in television again."
Patinkin, of course, has continued to work on television, starring in the Golden Globe-winning series "Homeland" for all eight seasons. However, for many fans, he will always be beloved for his role on "Criminal Minds."