Iliza Shlesinger Reveals The Truth About All Those Lies In Good On Paper - Exclusive
Shutterstock
Stand-up comic Iliza Shlesinger, best known for her Netflix specials and her stunning 2008 win on "Last Comic Standing," is next starring in "Good on Paper," a new Netflix comedy which Shlesinger also wrote. In the film, Shlesinger plays Andrea Singer, a thinly disguised fictional version of herself — a rising stand-up and actor — who likes to date but doesn't really have time to fall in love. That is, until she meets the awkward, nerdy Dennis (Ryan Hansen), with whom she strikes up a friendship that soon turns into something deeper.
The problem is that the more intimate Andrea gets with Dennis, the more she starts to discover that he may not be exactly who he says he is. Bizarre holes in the life story he has woven for himself begin to appear, and she soon sets out on a quest to find out the truth about the man she's fallen for. Perhaps the most outlandish thing about the series of events that takes place in "Good on Paper" is that Shlesinger didn't have to make up much of it. "In fact, sometimes I thought about taking things down because I didn't think people would believe it," she told Looper in an exclusive interview.
Slight spoilers ahead for "Good on Paper."
Almost everything that happens in Good on Paper was real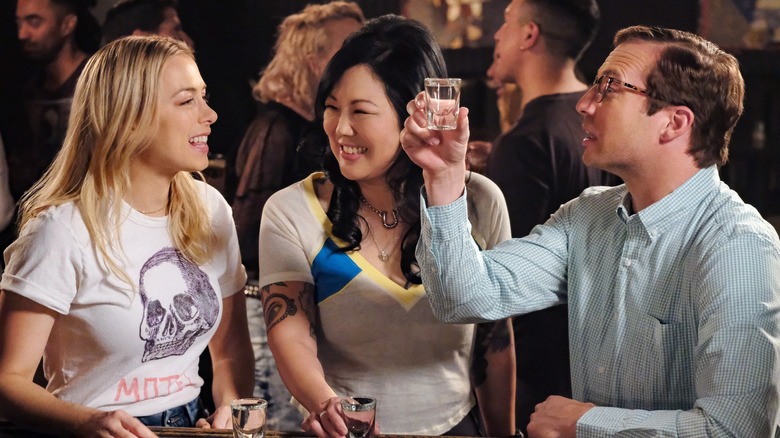 Netflix
As Andrea finds out in "Good on Paper" — and as Iliza Shlesinger discovered during the real-life relationship that the movie is based on — everything that Dennis tells her is called into question, from his job to the status of his mother's health. "That's the beauty and the pain of the fact that this very horrific true thing happened — I didn't have to embellish it at all," Shlesinger said. "Every single lie that Dennis says in the movie was told to me by this person. Almost every single thing — looking at his house, buying the cups, going to the wrong place, going to the wrong house — that's all very real."
Shlesinger added that there is a definite point in the film where what happened in real life mostly ends and her imagination takes over — but we'll keep a lid on that for now. 
Writing Good on Paper helped Shlesinger get past the toxic relationship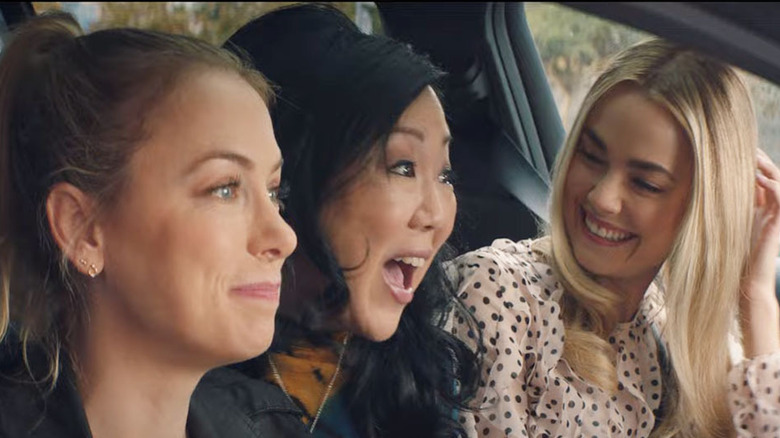 Netflix
When she was writing "Good on Paper," Shlesinger found the experience to be a positive one and did not necessarily feel like she was reliving the entire relationship in her head. "The writing was actually incredibly cathartic and I did take a beat to process it," she explained. "I'm a pretty mentally healthy person, so I found it cathartic to write that, and because I knew this person, it was a great character study. You know, sometimes you write characters and they all end up with your voice. But because I had this person as a direct reference and some of these are lines that he said to me, I just plucked them out of my memory, I was like, this is the only positive part — that I have this brilliant character that we get to bring to life. So it wasn't painful, and in the end it's all art and it's all funny, so it's okay."
"Good on Paper" premieres June 23 on Netflix.