Why Anita Weiss From Pieces Of A Woman Looks So Familiar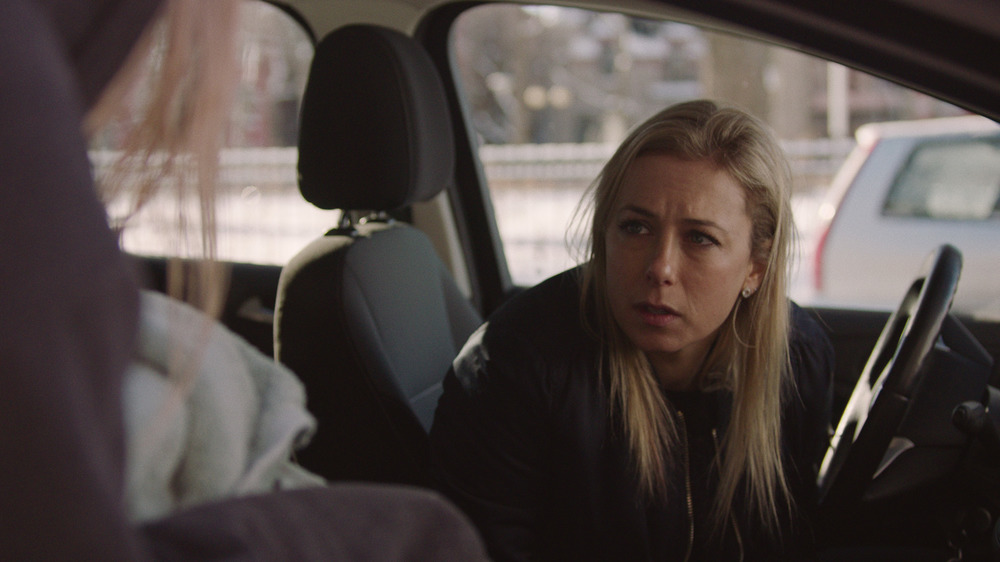 Benjamin Loeb/Netflix
Netflix's Oscar-hopeful film Pieces of a Woman is a devastating look at the aftermath of a home birth gone tragically wrong. The film stars Vanessa Kirby and Shia LaBeouf as the grieving couple at the center of the film, but Pieces of a Woman also features a strong supporting cast including Ellen Burstyn, Sarah Snook, and Molly Parker. And while every actor in the movie turns in a memorable performance, one of the most surprising ones comes from Iliza Shlesinger, who stars as Anita Weiss, the sister of Kirby's Martha.
After the tragic loss of her newborn daughter, Martha becomes withdrawn and angry. As the title of the movie suggests, the arc of the film is truly about how Martha reassembles the pieces of her life in the aftermath of such a traumatic and heartbreaking experience. Throughout the film, she finds a source of support from her sister, Anita, who advocates for her to seek professional help, even as their domineering mother focuses on prosecuting the midwife who was assisting during the labor and delivery.
Ultimately, Anita doesn't play a huge role in the film, but the character is still an important part of Martha's journey. And for fans of Shlesinger, this likely marks the first time they've seen the comedian take on a purely dramatic role.
Prior to Pieces of a Woman, Iliza Shlesinger was primarily known for her standup specials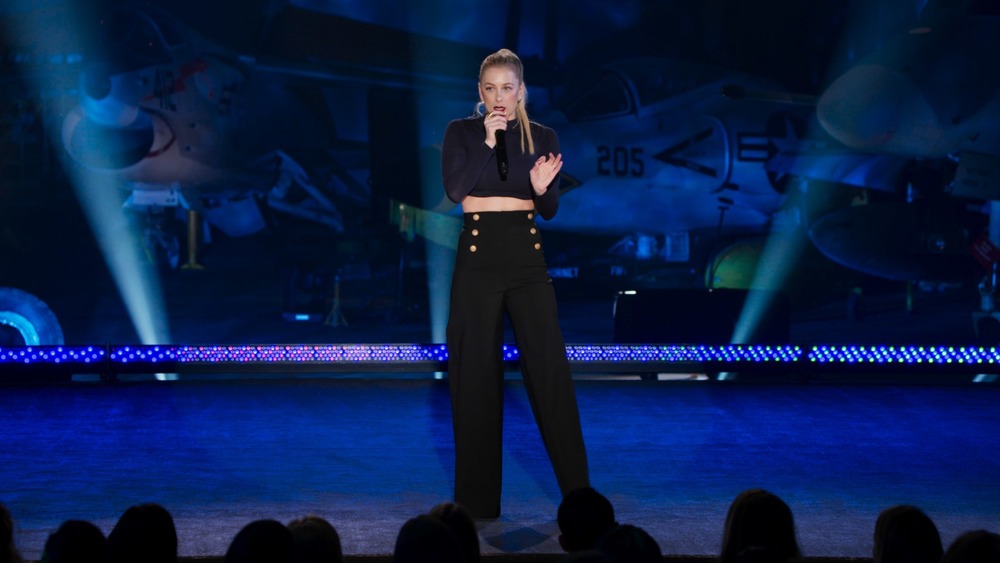 Netflix
Shlesinger should be a familiar face to anyone who loves comedy. Since 2013, she's written and performed in five comedy specials including 2018's Iliza: Elder Millennial and 2019's Iliza Shlesinger: Unveiled. Additionally, she has her own sketch show on Netflix, aptly titled The Iliza Shlesinger Sketch Show, and she briefly had her own talk show on Freeform called Truth & Iliza in 2017.
While her comedy often focuses on tackling the double standards facing women in society, she told Decider in a March 2020 interview that she reserves the right to be completely irreverent whenever she feels like it. "While we do have social commentary on a lot of them, sometimes I felt having an irreverent sketch or a weird sketch or an ugly character is just as strong of a message," she explained. "And that message, especially for women, is you don't always have to have a message. You're allowed to be just as weird and ugly and nonsensical as the guys."
Ever since she won Last Comic Standing in 2008, Shlesinger's star has steadily been on the rise, and even though she's best known for comedy, in recent years she's been branching out into the world of film, too.
Iliza Shlesinger's movie career includes a Netflix hit starring Mark Wahlberg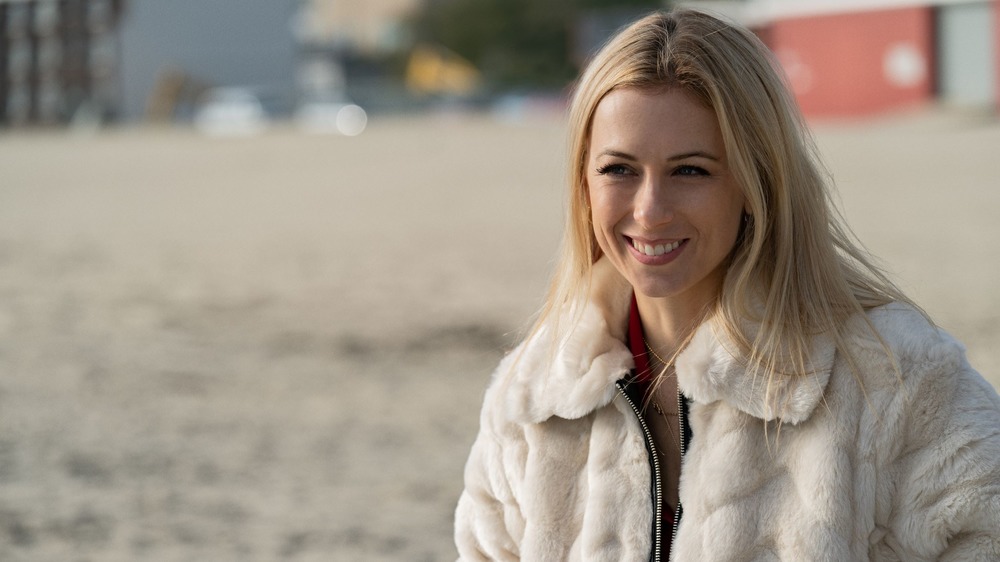 Daniel McFadden/Netflx
Prior to her dramatic role in Pieces of a Woman, Shlesinger kicked off her film career with a small role in Diablo Cody's forgotten 2013 comedy Paradise. The film followed a conservative woman whose faith is shaken in the aftermath of a plane crash, and featured a star-studded cast that was rounded out by Nick Offerman, Julianne Hough, and Holly Hunter.
From there, Shlesinger landed the role of October in the 2018 foster family dramedy Instant Family starring Mark Wahlberg and Rose Byrne. That part led to another collaboration with Wahlberg in Netflix's 2020 action blockbuster Spenser Confidential, but this one was much bigger.
The comedian plays Wahlberg's character's ex Cissy in the film, and she's a funny, brash presence who helps ground the big action sequence with humor. Her role in Spenser Confidential proved to be a true breakout for the actress, at least in terms of the movie business. Between it and Pieces of a Woman, Shlesinger is well on her way to becoming one of Hollywood's most in-demand stars.
And with three more films coming out soon, including the February 2021 romance The Right One, viewers can expect to see plenty more of the actress-comedian in the coming months.