Mister Sinister Will Probably Appear In A Marvel Movie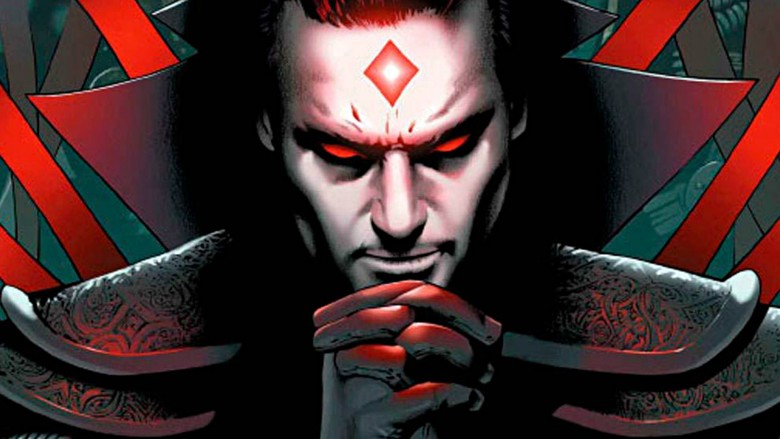 Marvel
We don't know when and we don't know where, but Mister Sinister will eventually make an entrance on the big screen.
Although it seemed like Logan would provide the perfect place for the iconic X-Men villain to arise, director James Mangold said the villainous Nathaniel Essex will only be alluded to in the flick.
But Marvel producer Simon Kinberg recently revealed to CinemaBlend that there are plans for Mister Sinister to make his formal introduction. When asked if the character will be in future Marvel movies, Kinberg said, "The short answer is yes. We'd love to see Sinister. I think he is one of the great untapped villains in the X-Men universe, and we do have plans to introduce him into the world."
Does that mean we could see him in X-Men: Supernova? Or maybe even Deadpool 2? There's obviously no word about casting yet, but Bryan Cranston has made it no secret in the past that Mister Sinister is the Marvel character he's most interested to play.
We'll have to wait for more details and clues to emerge. In the meantime, check out the dark side of the X-Men you never knew about.