The Surprising Reason Luke Grimes Left True Blood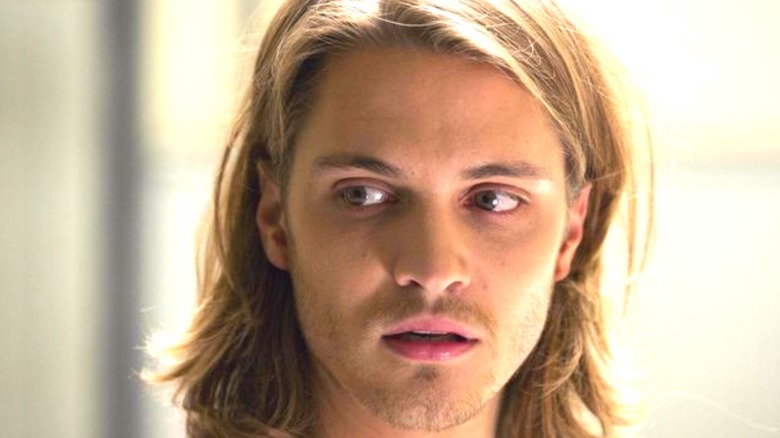 HBO
The HBO series "True Blood," created by Alan Ball and based on a book series by Charlaine Harris, ran for seven seasons from 2008 to 2014. Set in the near future, "True Blood" depicts a society in which the existence of vampires is known to the public thanks to a synthetic blood — called "Tru Blood" — that gets rid of vampires' need to prey on humans for their sustenance. A few years into the creation of Tru Blood, vampires and humans are seen adjusting to an integrated life. It's this new integrated society that allows for human Sookie Stackhouse (Anna Paquin) to begin a romantic relationship with vampire Bill Compton (Stephen Moyer).
While Paquin was essentially the lead of the show, "True Blood" was very much an ensemble. Along with Paquin and Moyer, other actors who remained a part of the show for all seven seasons include Sam Trammell, Nelsan Ellis, and Rutina Wesley, amongst others. In addition to these long-term cast members, other actors came in and out of the show over the course of its run. One of the characters introduced later in the series was a vampire named James Kent, played by Luke Grimes.
James was a major character in the sixth season. However, when the seventh season premiered, the character was now being played by a different actor, Nathan Parsons. It left fans wondering what had happened to Grimes and why he left the show — and the reason may surprise (and anger) you.
Grimes was uncomfortable with his character's sexuality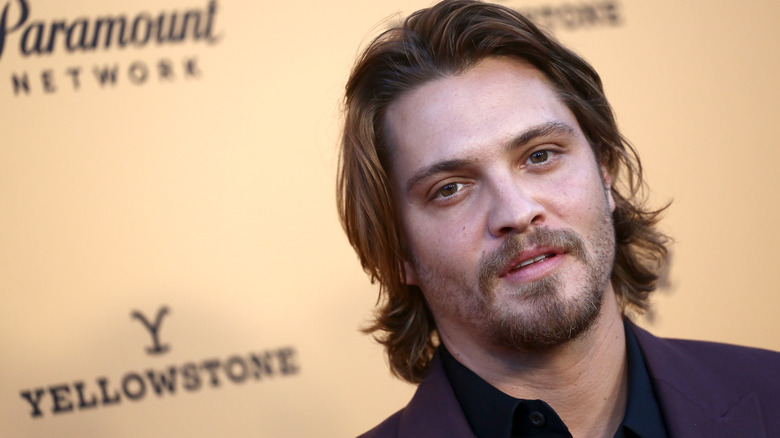 Tommaso Boddi/Getty Images
When James is introduced in Season 6, he is set up as the love interest to Jessica (Deborah Ann Woll) and the two are still together at the start of Season 7. However, as the seventh season progresses, a second love interest is set up for James: Lafayette, a gay man. It seems that Grimes was not comfortable with portraying a same-sex relationship on screen.
Buzzfeed reported that while Grimes' publicist claimed his exit was due to scheduling issues, that the real reason was Grimes' discomfort with his character being romantically paired with another man. This aligns with what HBO had to say about Grimes leaving, as when it was first announced that Grimes was leaving the show, an HBO spokesperson said his departure was "due to the creative direction of the character" (via TV Line). A source close to the show confirmed to Buzzfeed that Grimes asked the writers to change the storyline so that the attraction was one-sided on Lafayette's part — meaning that any romantic or sexual relationship would not actually come to fruition — but the writers refused to change the scripts.
The actor who plays Lafayette, Nelsan Ellis, spoke to Vulture about his thoughts, saying "I'm over him. You quit your job because you don't want to play a gay part? [...] you make a statement, a big statement, when you go, 'I don't want to play this part because it's gay.'"
In addition to the offensive nature of refusing to play an LGBTQ+ role, Ellis found it disrespectful toward their boss, Alan Ball. He continued, "I'm supposed to do what my boss tells me to do, as an actor. I can't approach a character with judgment. I certainly can't tell my boss, 'I can act what I want to act, but not what you tell me to act.'"