How You Can Watch An Extended Preview Of Jurassic World: Dominion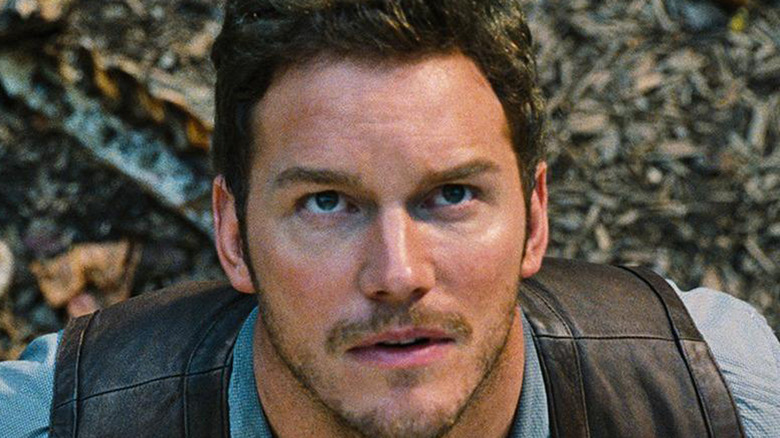 Universal Pictures
When "Jurassic World: Dominion" premieres, it will be the third film in the "Jurassic World" reboot series that began in 2015, and the sixth theatrical film in the "Jurassic Park" series overall. The reboot series is credited with reversing the fortunes of this long-running dinosaur franchise, and though the new films may not have quite the same summer blockbuster magic as the original, the fact is that both "Jurassic World" and "Jurassic World: Fallen Kingdom" took in over a billion dollars worldwide.
In an alternate reality, this article would probably be all about "Jurassic World: Dominion" making a killing on its opening weekend. However, the COVID-19 pandemic changed that, forcing Universal to push "Dominion's" premiere date from June 11, 2021 to just under a year later, to June 10, 2022.
That's disappointing for "Jurassic Park" fans, but here's a silver lining. Today, it was announced that a teaser trailer for "Jurassic World: Dominion" will accompany another blockbuster that's about to premiere. Here's how you can get a taste of dinosaur mayhem sometime before summer 2022.
If you want a sneak peak of Jurassic World: Dominion, you'll need to go through Vin Diesel first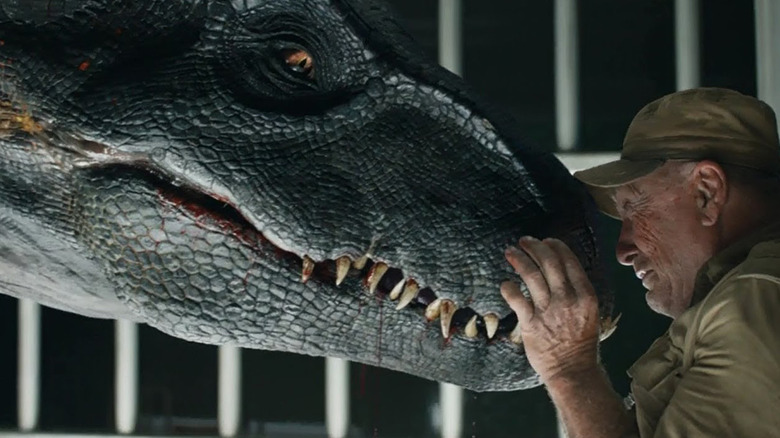 Universal Pictures
In a tweet posted on June 21, 2021, AMC Theatres announced that a sneak preview of "Jurassic World: Dominion" will accompany IMAX screenings of "F9," the upcoming ninth installment of the "Fast and Furious" franchise. "F9" premieres in the United States and more than 40 other countries on June 25, which is just about a year ahead of the "Jurassic World: Dominion" premiere date. You can find your nearest IMAX location playing "F9" here. 
As reported by Deadline, the five-minute "Jurassic World: Dominion" teaser will take advantage of IMAX theaters' huge screens by putting the larger-than-life dinosaurs front and center. For the first time in the franchise's history, the story will go back in time to show dinosaurs in their natural habitat, about 65 million years ago. The teaser will tell the origin story of the first dinosaur DNA-carrying mosquito to get trapped in amber, preserving it into the present day.
The teaser is also a great excuse to get back into movie theaters after the long hiatus. "As part of our celebration welcoming moviegoers back into theaters this summer, we couldn't think of a more perfect way to say, 'thank you' to the hundreds of millions of Jurassic and Fast fans around the world," said Jim Orr Universal Pictures' President of Domestic Theatrical Distribution. "This first look at Jurassic World: Dominion that Colin and his team put together is like nothing you've ever seen before. Even better, there's simply no more perfect place to experience both the Dominion Preview and F9 than on a massive IMAX screen. This really is the ultimate movie-fan experience."
It's still a long wait for "Dominion" to premiere, but this teaser should make it a bit easier.