The Touching Kevin Hart Dramedy That's Dominating Netflix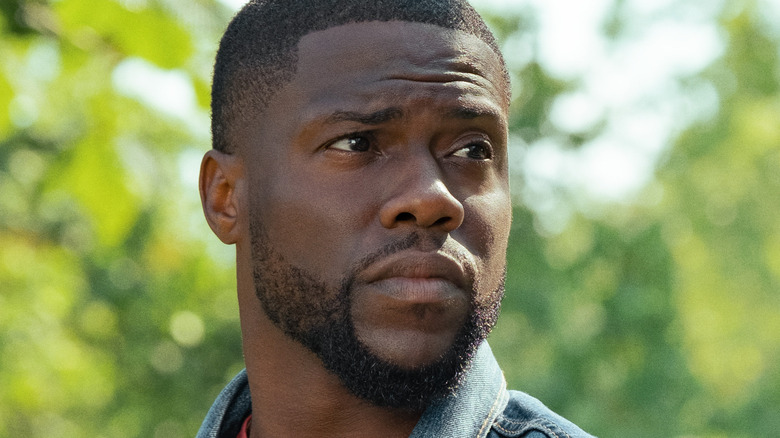 Phillipe Bosse/Netflix
Kevin Hart is one of the biggest comedy stars in the world. He's become ubiquitous thanks to his stand-up tours and specials, his movies like the new "Jumanji" series and "Central Intelligence," his shows like "Die Hart," his Chase Bank commercials, and his even personal exploits. And like many comedy stars who reach a certain level of success, Hart is transitioning to dramatic roles. His first serious part was in 2019's "The Upside," in which he portrayed a parolee who helps a paralyzed billionaire (Bryan Cranston) rediscover his joie de vivre. His second is now streaming on Netflix, where it's currently in the top spot on the streaming service's daily U.S. Top 10 chart. It's called "Fatherhood," and it's a touching dramedy that shows off Hart's range.
"Fatherhood" is a tearjerker with jokes, and follows a widower named Matthew Logelin doing his best to raise his daughter Maddy (Melody Hurd) as a single father after his wife Liz (Deborah Ayorinde) dies shortly after Maddy is born. He's not in it alone, though, as he has help from his friends, family, boss, and even another Liz (DeWanda Wise), his new love interest.
Fatherhood is based on a true story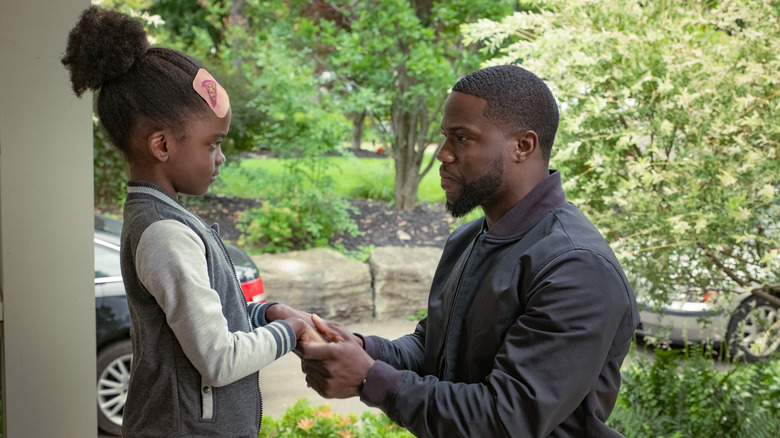 Philippe Bosse/Netflix
"Fatherhood" is based on a memoir by the real Matthew Logelin called "Two Kisses for Maddy: a Memoir of Loss and Love." As director and co-writer is Paul Weitz, who covered similar thematic and tonal ground in his Oscar-nominated 2002 dramedy "About a Boy," which he wrote and directed with his brother Chris. "City of Angels" screenwriter Dana Stevens co-wrote the "Fatherhood" script alongside Weitz. Channing Tatum was originally attached to star, according to Variety, but he eventually dropped out and Hart signed on as star and producer.
The film has received generally good reviews, with critics noting that its formulaic structure is made excusable by the cast's strong, sincere performances. "You may never be surprised by where 'Fatherhood' is going, but you forgive it, too," writes the Associated Press' Lindsey Bahr in her review of the film. "It's all done with a good heart. Even the cliché moments are understandable." It currently has a 69% "Fresh" rating on Rotten Tomatoes.
It's a sweet movie that was released just in time for Father's Day, for families to laugh and cry at as they watch together. All in all, "Fatherhood" does what it sets out to do: make viewers feel their feelings for a couple of hours.