The Forgotten Omar Sy Dramedy You Can Watch On Netflix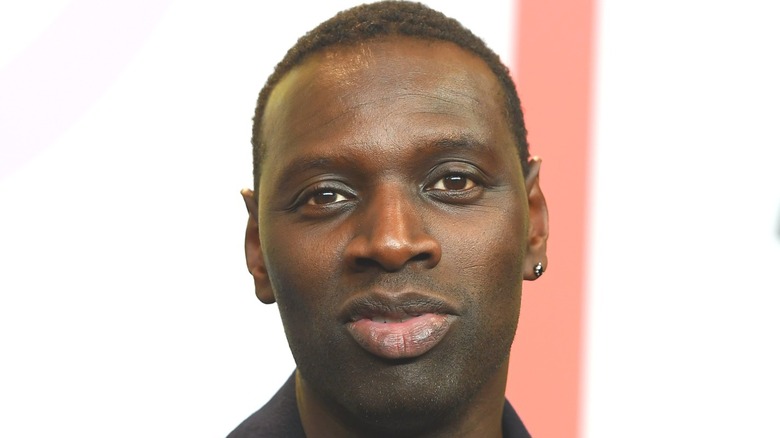 Matthias Nareyek/Getty Images
Omar Sy has been drawing quite a bit of attention lately for his leading role in Netflix's buzzy mystery thriller "Lupin." However, long before his turn as professional thief Assane Diop, the actor gained massive attention and praise in France for his role in the 2011 drama film "The Intouchables," in which he co-starred alongside François Cluzet.
Written and directed by Olivier Nakache and Éric Toledano, "The Intouchables" is based on a true story, centering on the relationship between a wealthy quadriplegic man, Philippe (Cluzet), and his hired caregiver, Driss (Sy). Having just been released from prison, Driss must show proof of looking for work in order to continue receiving welfare benefits: he applies for the job of being Philippe's caregiver, but puts no effort into his interview, as he has no desire to actually be hired. Surprisingly enough, though, when he unexpectedly gets the job, he proves a worthy caregiver through unconventional yet effective methods. Soon, the pair develop an unlikely friendship.
If the plot sounds at all familiar, you may be thinking of the American remake, 2017's "The Upside," starring Bryan Cranston and Kevin Hart. But while "The Upside" received middling reviews (via Rotten Tomatoes), the original French version was praised up and down the board, and now that it's streaming on Netflix, it's more than worth your time. Here's why.
The Intouchables is a well-acted, touching drama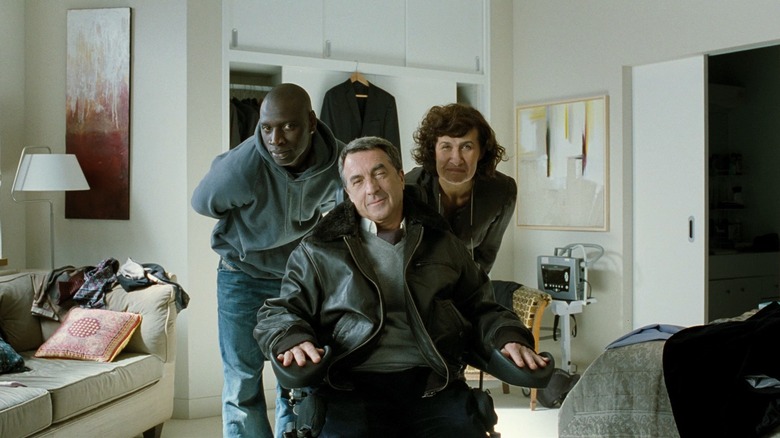 Gaumont
"The Intouchables" proved to be a massive success in France, even being considered the "cultural event of the year" by 52% of French people who participated in a survey (via Le Point). The film also received eight César Award nominations (a significant honor, often considered France's equivalent to the Academy Awards), including Best Film, Best Director and Best Actor nods for both Cluzet and Sy — the latter of whom won.
Critical praise was immense. The Guardian called the film "charming and uplifting" and ordered its readers to "believe the hype" surrounding the film. And as can be discerned from their nominations, both lead actors received substantial praise for their performance: one review by Behind the Lens calls Cluzet's turn "amazing," and declares that Sy "blows you out of the water." The review also draws attention to the pair's chemistry, which acts as the driving force in the film. 
While the critical response in France was almost unanimously positive, some of the American critics were slightly harsher, bringing the Tomatometer score down to 75% — still a high score but not as near perfect as French critics might argue — on Rotten Tomatoes. Yet the audience score sits at a substantially higher 93%, only further cementing the film as one worth watching.
Evidently, the deep connection between the characters lines up well with the true story, as the real-life Philippe Pozzo di Borgo and Abdel Sellou (on whom Driss is based) have remained close friends to this day.