The Live-Action Anime Epic That's Crushing It On Netflix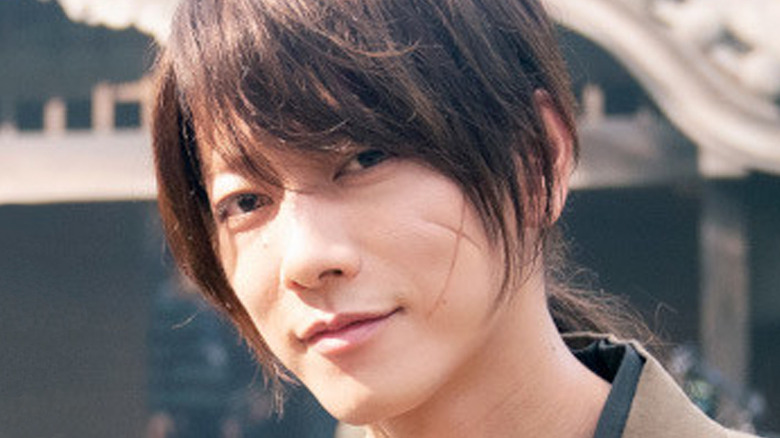 Netflix
More often than not, live action adaptations of anime series pale in comparison to their source material. The 2015 live action adaptation of "Attack on Titan," for example, currently holds a 47% critical score and 34% user score on Rotten Tomatoes. Director Shinji Higuchi went on to direct Shin Godzilla alongside "Neon Genesis Evangelion" creator Hideaki Anno, resulting in a film that's "Certified Fresh" on Rotten Tomatoes. The issue with "Attack on Titan," then, seems not to be its director but the difficulty of successfully translating moments that were designed for comic books and/or animation into live action.
A 2012 adaptation of the anime (originally a comic book series by author Nobuhiro Watsuki) "Rurouni Kenshin" marked a rare instance of a live action anime adaptation defying odds and adeptly, in the eyes of many viewers, adapting its source material to the silver screen. On Rotten Tomatoes, "Rurouni Kenshin" doesn't hold an aggregated critical score, likely due to its Japanese release failing to garner qualifying reviews from American critics, but its user score sits at an 84%.
Two sequels soon followed. The third film was subtitled "The Legend Ends," suggesting that, upon its release, the third "Rurouni Kenshin" movie was intended as the final entry in a planned trilogy. The series of films proved popular enough, however, that a fourth movie was released to Netflix in June (and a fifth, serving as a prequel, followed shortly after, though it's not yet available in the US).
A return to the Meiji era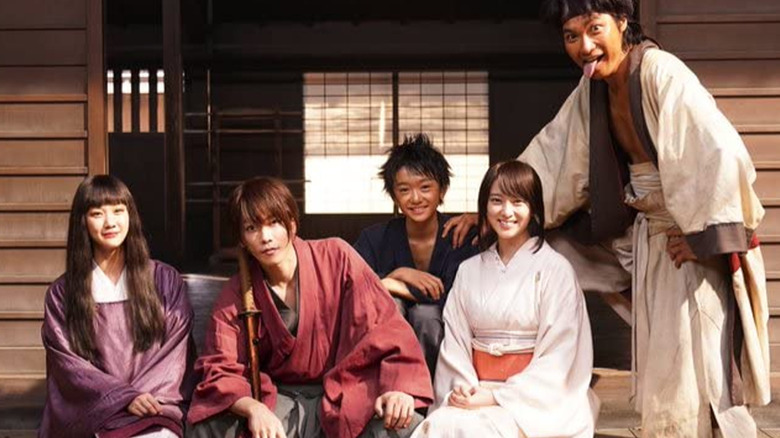 Netflix
"Rurouni Kenshin: The Final" is the fourth movie in the live action "Rurouni Kenshin" film series, and adapts the final story arc of the original run of the "Rurouni Kenshin" manga. The story arc that serves as the film's basis revolves around the introduction of the villain Yukishiro Enishi, the brother of the one-time wife of titular samurai protagonist Kenshin Himura.
Whereas past "Rurouni Kenshin" films were able to draw from the series' anime adaptation for inspiration, the Jinchu Arc, which the story arc featuring Enishi was originally titled, never received a proper anime. This was largely the result of the anime series' cancellation in response to declining ratings. "Rurouni Kenshin: The Final," then, is pulling directly from Watsuki's comic book series.
The fourth "Rurouni Kenshin" film has been well-received by critics. A review on Polygon describes the "Rurouni Kenshin" film series as "the best Japanese action film series of the last 10 years" and "The Final" as "a labor of love that proves once and for all that the Rurouni Kenshin cinematic saga stands on its own." A review on Anime News Network, meanwhile, described "Rurouni Kenshin: The Final" as "a ton of fun," noting that "the fight scenes don't disappoint." As of the week of its release, the film hit #5 in Netflix's list of its 10 most popular movies.
"Rurouni Kenshin: The Final" is now available to stream on Netflix.