Sung Kang Is Keeping A Big Secret About Han's F9 Return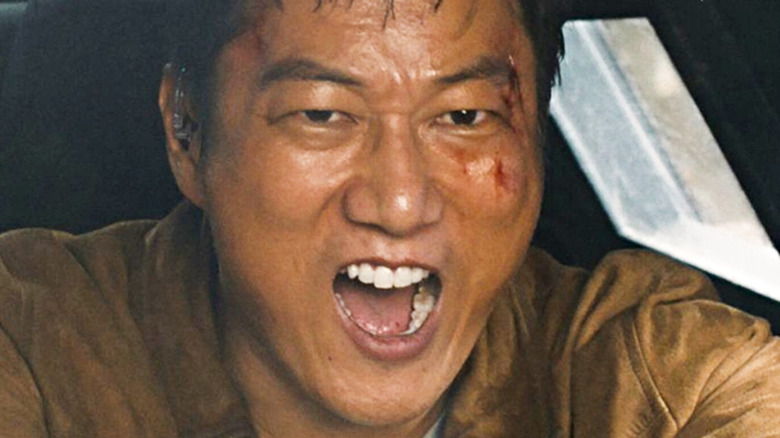 Universal Pictures
The upcoming release of "F9," the ninth film of the "Fast and Furious" series, will see most of the old gang reunite for another globetrotting, high-speed adventure that's bound to be full of surprises. For a start, Dom Toretto (Vin Diesel) will be forced to confront his long lost brother Jakob (John Cena), who has become so tired of living in his sibling's shadow that he's become a super villain and teamed up with "The Fate of the Furious" antagonist Cipher (Charlize Theron) to cause carnage. Given that there's been no mention of Jakob in any of the previous "Fast and Furious" flicks, his inclusion in "F9" is a shocking one, to say the least.
That being said, one of the biggest mysteries going into the movie pertains to a familiar character who was seemingly dead after being blown to smithereens in "The Fast and the Furious: Tokyo Drift," and now — quite unexpectedly — appears to be making a comeback. That character is Han Lue (Sung Kang), who has somehow been resurrected for "F9," and will undoubtedly be looking for justice. But surely there must be a logical explanation for him surviving that explosion?
Sung Kang is keeping hush about Han's return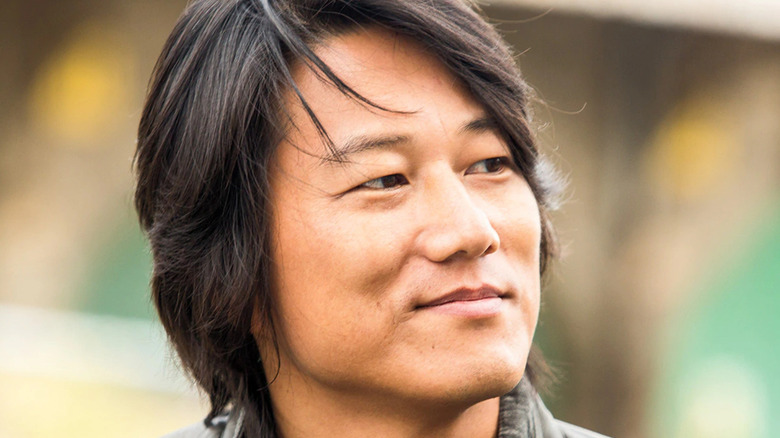 Universal Pictures
Sung Kang's epic return to the franchise was spoiled in the trailers for "F9," but he and the filmmakers tried to keep the information under wraps for as long as possible. In a recent interview with Digital Spy, the actor explained that he couldn't even socialize with his co-stars as they were worried about the paparazzi capturing him on camera. "Justin [Lin] and Universal, everybody was really on top of hiding me on set, Kang recalled. "There's a lot of cast photos early on. If you look at the "Fast 9" photos from set, there's all these birthday parties and stuff, I'm never invited."
Of course, the biggest question now is how his character actually returns from the dead. After "Hobbs and Shaw" flirted with sci-fi elements, it's possible that Eteon used groundbreaking technology to put Han together again. According to Cinema Blend, in fact, some fans have even speculated that he could be the organization's mysterious big bad. Another theory is that Han is a zombie ... which would seem far-fetched, if this franchise was not already known for upping the ante in surprising ways.
Kang isn't sharing any spoilers, though — not even to the people closest to him. During the aforementioned conversation with Digital Spy, he stated that his own wife doesn't even know the juicy secrets, stating that he's keeping the big reveal "very close to my chest." However, even though he isn't sharing anything, the good news is that his return might not be a one-off. Tyrese Gibson recently teased the possibility of some scenes with Kang in the next two installments. So, Han could be given his happily ever after.
"F9" will release in theaters on June 25.