What Is The Song In The New Ted Lasso Season 2 Trailer?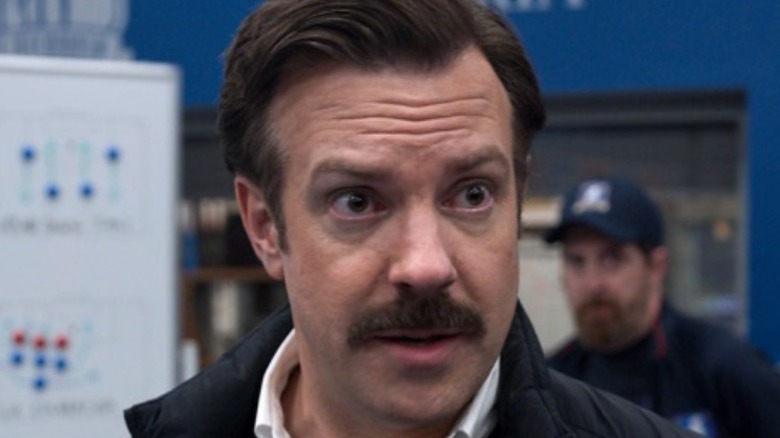 Apple TV+
Streaming service Apple TV+ just released a new trailer for Season 2 of its hit comedy series "Ted Lasso," which will begin streaming on July 23. The trailer features positivity, hijinks, and "Led Tasso," coach Ted Lasso's (Jason Sudeikis) angry alter ego. And it's scored by a familiar classic rock hit.
"Ted Lasso" Season 2 will find AFC Richmond, led by endlessly optimistic American coach Ted Lasso, adjusting to life in a lower league after being demoted from the Premier League, where the best teams play, after losing to Jamie Tartt (Phil Dunster) and Manchester City in the Season 1 finale. The club is trying to break its losing streak and get back into the upper league while holding on to Ted's uplifting philosophy. There will also be time for the players and coaching staff's personal lives, like following the newly retired Roy Kent's (Brett Goldstein) transition to life on the sidelines with his girlfriend Keeley (Juno Temple). And we wouldn't be surprised if Jamie Tartt returns to AFC Richmond at some point this season.
New expectations bring new stress, and the song choice in the just-released "Ted Lasso" trailer hints that things will be harder for AFC Richmond this season. It's a classic song about facing challenges by two of England's most treasured musical acts –- "Under Pressure" by Queen & David Bowie.
Ted Lasso meets Bowie and Mercury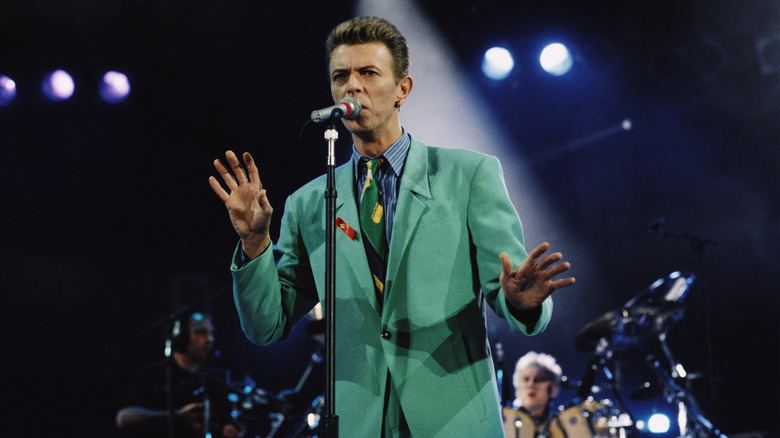 Michael Putland/Getty Images
"Under Pressure" was originally released as a single credited to both Queen and David Bowie in October 1981, and later appeared on Queen's 1982 album "Hot Space." It's a classic song for both artists, and came in at number 31 on VH1's list of the 100 Greatest Songs of the '80s. It is famous for its bassline, which Stylus Magazine named the best bassline of all time, and was also infamously sampled by Vanilla Ice on his song "Ice Ice Baby." The bassline is so good it was a hit twice.
The collaboration came about when Bowie traveled to Queen's studio in Switzerland to record backing vocals for a song called "Cool Cat." Bowie's vocals didn't end up on that song, but during the session they started working on a sketch of a Queen song that wasn't quite coming together until bassist John Deacon came up with that riff and Bowie added some meaningful lyrics, according to Open Culture. Bowie and the members of Queen's competing egos didn't make for an easy production process, but the end result was magic. 
The lyrics are about the stresses of modern life leading to pain and conflict, which can be countered by love. Needless to say, the song is thematically appropriate for "Ted Lasso."