Will There Be An Intelligence Season 3?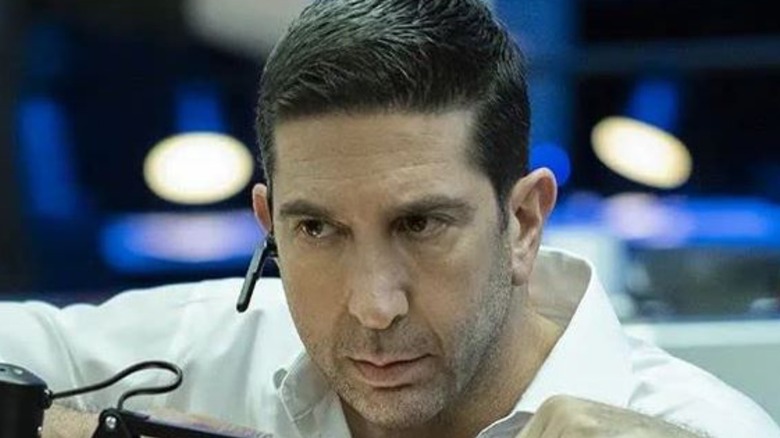 Sky One/Peacock
Contains mild spoilers for "Intelligence" Season 2
Season 2 of "Intelligence," the cybersecurity-themed sitcom starring David Schwimmer, arrived on Peacock on June 17. The show's eager fans have no doubt already binged all six episodes of NSA agent Jerry Bernstein's (Schwimmer) new adventures in the strange world of British Government Communications Headquarters, where he teams up with Joseph Harries (series creator Nick Mohammed, who also plays Nathan Shelley in Apple TV's "Ted Lasso"), and clashes with ... well, virtually everyone else. 
The show's sophomore season puts Jerry front and center, as he becomes (a little bit too) personally involved in an extremely serious Russian cyberweapon situation. As matters of utmost global security unfold, viewers are also treated to other serious and less serious — but invariably amusing — plotlines, as Joseph strikes up a relationship with fellow GCHQ member Charlotte (Diane Morgan), and the team has to attend an anti-harassment workshop. 
The way "Intelligence" is able to handle difficult subject matter in a comedic manner makes it an immensely enjoyable series, so the question on fans' lips is: When will Season 3 of the show arrive?
The jury is out on Intelligence Season 3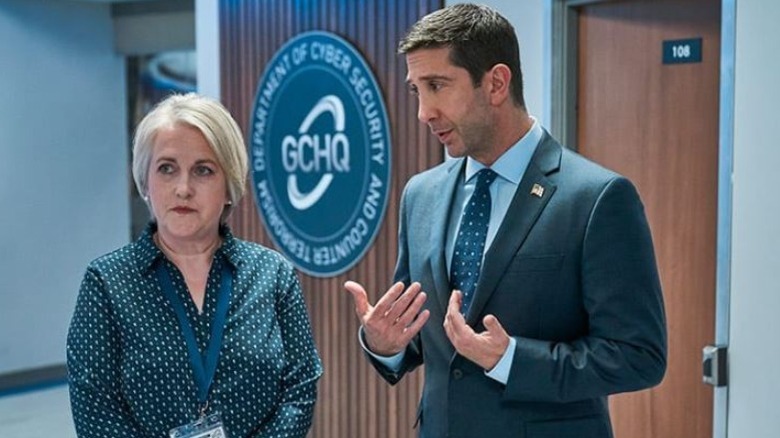 Sky One/Peacock
"Intelligence" Season 2 dropped on Peacock on June 17, so right now, it's still too early to tell whether the show will get a third season. This might be a bad sign, seeing as the UK network Sky One ordered Season 2 on February 13, 2020 — a week before Season 1 even aired (via British Comedy Guide). Then again, the powers that be might merely want to see how Season 2 performs before deciding to ask for more. For now, fans have to play the waiting game, but count on Looper to inform you about any developments. 
The involvement of sitcom legend David Schwimmer, and his great chemistry with Nick Mohammed, obviously bode well for the show's continued existence. As Mohammed told Looper in an exclusive interview, the "Friends" star brings his A-game to every episode. "I just watched an episode from Season 2 the other night and there's a bit where the camera's not really on him, but he's just eating an apple in the background," Mohammed revealed an example of Schwimmer's comedic prowess. "He eats an apple and then spits a bit of it out as if he's never tried an apple before, and it's this tiny thing. I can't remember if it was scripted or not. It might have been, but I don't want to take merit for that if David just improvised it. But he's so quick. He's so great in the spur of the moment. He always goes above and beyond."
The world could certainly do with another season of the fun sitcom with its finger on the pulse — especially as it also happens to be a great source for prime Schwimmer antics. 
Season 2 of "Intelligence" is available to stream on Peacock.