What You Need To Remember Before Watching Intelligence Season 2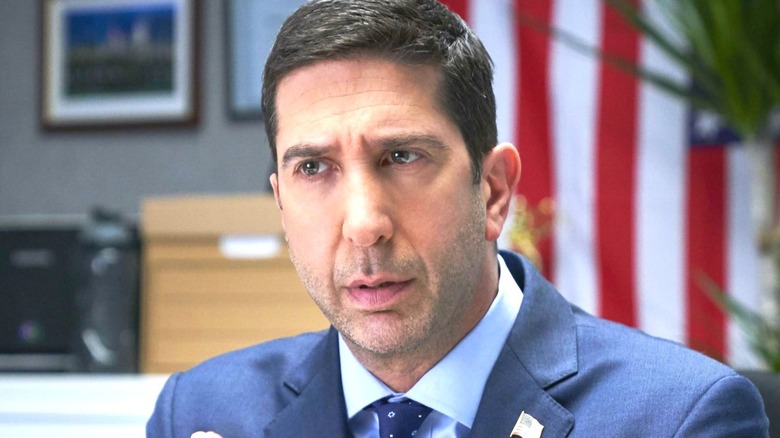 Sky One/Peacock
Cyber crimes are generally not a laughing matter, but the British sitcom "Intelligence" certainly manages to wrangle comedy out of the subject. The show stars "Friends" alum David Schwimmer as agent Jerry Bernstein of the NSA. Jerry is in Britain to work with a dysfunctional Government Communications Headquarters unit in what, against all odds, turn out to be matters of utmost importance. Unfortunately, his air of superiority soon clashes with the rather more muted ways of the British organization's leader, Christine Cranfield (Sylvestra Le Touzel). Stuck in the middle of the power struggle is Joseph Harries (played by series creator Nick Mohammed), a slouch of a computer analyst who finds himself in the NSA agent's corner. 
"Intelligence" makes excellent use of Schwimmer's considerable comedic talent, and his chemistry with Mohammed and Le Touzel makes for a highly entertaining watch. As such, it's no surprise that new episodes are about to drop on Peacock on June 17. But where will the show pick up after the exciting events of the first season? Here's what you need to remember before watching "Intelligence" Season 2.
Jerry managed to avoid extradition, but Catherine now has the upper hand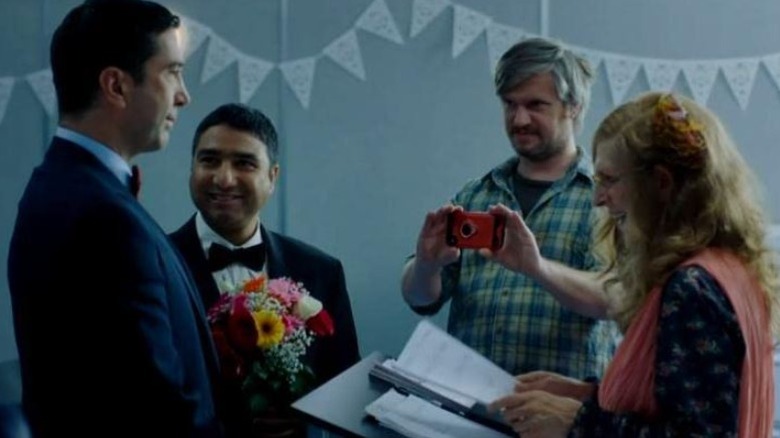 Sky One/Peacock
The six episodes of "Intelligence" Season 1 establish the relationships of the various wacky characters in the GCHQ cyber crimes unit, as well as the chemistry between Jerry and Joseph. However, the season finale threatens to end Jerry's career as the unit's NSA liaison — and, possibly, his life as a free man.
Jerry has some schism with his old friend, FBI agent Clint (Joey Slotnick), on account of Clint sleeping with Jerry's wife, and the NSA agent accidentally putting a bullet in his friend. As Clint arrives on the scene with an extradition order, it turns out that the protagonist is facing charges of treason back in the U.S. 
Unfortunately for Clint — but fortunately for the continued existence of the show as you know it — the GCHQ team isn't happy to wave goodbye to the hapless NSA agent. Instead, they hatch a clever wedding plot to save Jerry, and ultimately, Christine herself plays an instrumental part in protecting him. As such, it appears that Season 2 starts with the team still intact, and Jerry's now seriously indebted to the team boss he was so quick to antagonize in Season 1. Still, considering the NSA agent's personality and the rapidly changing demands of national security, it wouldn't be all that surprising to see the sitcom re-establish its status quo before long.   
"Intelligence" Season 2 is available for streaming on Peacock from Thursday, June 17.