How Ted Lasso Influenced Season 2 Of Nick Mohammed's Intelligence - Exclusive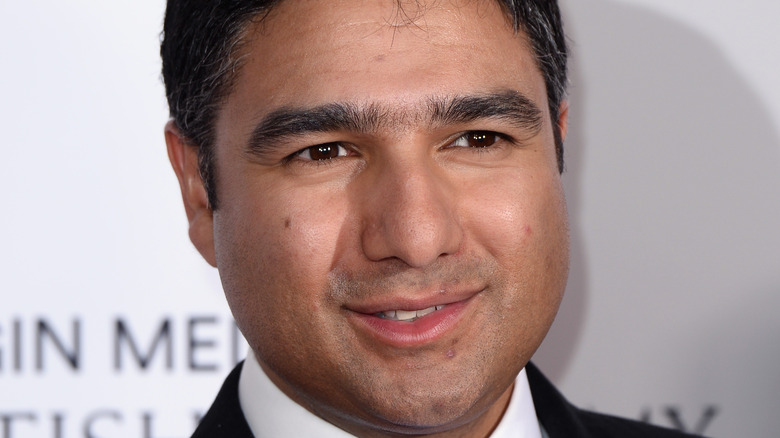 Jeff Spicer/Getty Images
"Ted Lasso," the popular sports comedy on Apple TV+, and Peacock and Sky One's "Intelligence," have a few things in common. Not only do they both star Americans who take a new job in the UK, only to quickly find themselves way out of their depth, but both of them also star Nick Mohammed. On "Ted Lasso," Mohammed plays Nathan Shelley, AFC Richmond's put-upon, but secretly quite capable, kitman. On "Intelligence," he's Joseph Harries, the hapless sidekick to "Friends" star David Schwimmer's blustering NSA agent xtJerry Bernstein.
"It's funny, isn't it, that they both came about at a similar time? And I very much just auditioned for 'Ted Lasso,'" Mohammed tells Looper. "There was no design on my part to seek out another show that features an American coming over into a British institution."
On "Intelligence," Mohammed's role is much bigger. In addition to co-starring in the series, Mohammed also created it, produced it, and writes every episode. He doesn't mind having lighter duties on "Ted Lasso," though. "There is something very refreshing about being able to then go into a job where all you have to do is act," he says. "On 'Intelligence,' I'm scrutinizing every word that everyone's saying and looking to see if we want to rewrite certain scenes, so it's quite nice to not have to do that on another show."
Mohammed also notes that, while the shows have similar premises on paper, they're very different when it comes to tone and style. Where "Ted Lasso" has charmed audiences with its positive attitude, "Intelligence" is more cynical, broader, and isn't afraid to tackle controversial current events. "Intelligence" also learns harder into the culture clash between Jerry and his British co-workers, to the show's benefit. Still, there's one way in which Mohammed's "Ted Lasso" experience, which came right after the 1st season of "Intelligence" wrapped, informed the 2nd season of "Intelligence" — and it's not one you'll necessarily see on screen.
Working on Ted Lasso taught Mohammed how to run a kinder set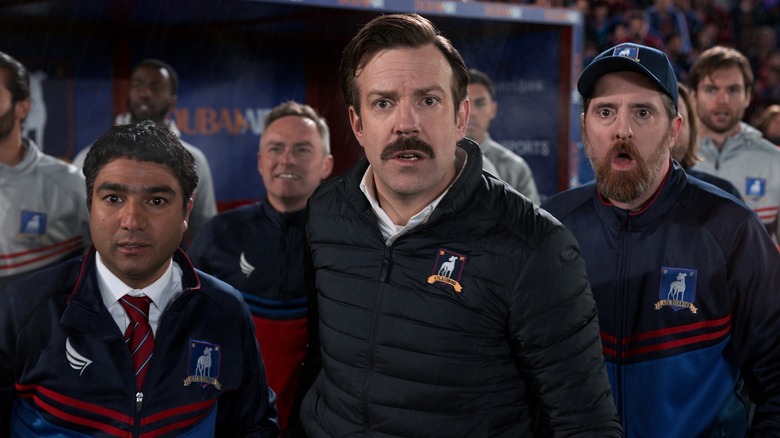 According to Mohammed, the positive vibes that make "Ted Lasso" so special come from the very top. "You could not help but be infected by Jason — so much of Jason is in Ted — and Jason's optimism and genuine hope and his humility," Mohammed says. "It is such an honor to be in that show. You really feel so valued and so warm."
The "Intelligence" cast, which is much smaller than the one on "Lasso," was already close, and Mohammed worked hard to create a respectful and collaborative environment on set, especially when the show dealt with controversial material. Still, his time on "Ted Lasso" inspired him to kick things up a notch. "If I've learned anything, it's how to run a show and try to lead by example. Not that I felt like I was massively failing in that before, but when you see someone doing it at Jason's level, it really makes you sit up and think, 'This is the way things should be done, and how people should be treated,'" Mohammed says.
Mohammed's work has definitely paid off; it's easy to see that this viewpoint worked. On season 2 of "Intelligence," the actors playing the GCHQ's band of inept cybersecurity officials seem to be having even more fun than before, and it's not hard to imagine that an even better filming experience is to thank.
Both seasons of "Intelligence" are available on Peacock now.  The 2nd season of "Ted Lasso" debuts on Apple TV+ on July 23, 2021, and the entire first season is streaming now.