Scarlett Johansson Dishes On How Endgame Informed Her Black Widow Performance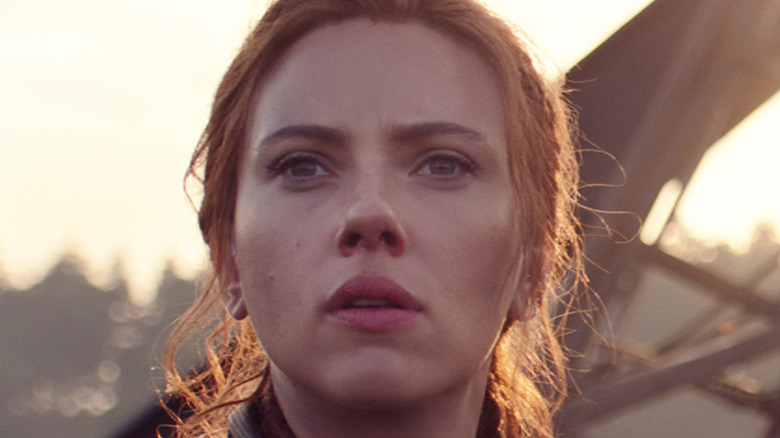 Marvel Studios/Disney
Two years after viewers were left in tears when Natasha Romanoff sacrificed her life in "Avengers: Endgame" to help her fellow superheroes reverse the savagery Thanos (Josh Brolin) committed in "Infinity War," Scarlett Johansson is reflecting how her beloved character's death added layers to her performance in the upcoming Marvel film "Black Widow."
"Black Widow" is set between the events of 2016's "Captain America: Civil War" and 2018's "Avengers: Infinity War," and will see Natasha confronting her dark past as a Russian spy and facing her broken relationships with fellow spies Yelena Belova (Florence Pugh), Melina Vostokoff (Rachel Weisz), and Alexei Shostakov, aka the Red Guardian (David Harbour).
In a digital press conference attended by Looper, the movie's principal cast members — in addition to director Cate Shortland and producer-slash-Marvel-Entertainment-boss Kevin Feige — shared their thoughts about the pending release of "Black Widow," which opens in theaters and on Disney+ with Premier Access on July 9. Answering a question Looper asked at the press conference, Johansson said since "Black Widow" was filmed after the release of "Endgame," reprising Natasha for the new movie after she suffered a tragic fate definitely played on her psyche.
Black Widow presented Scarlett Johansson with a first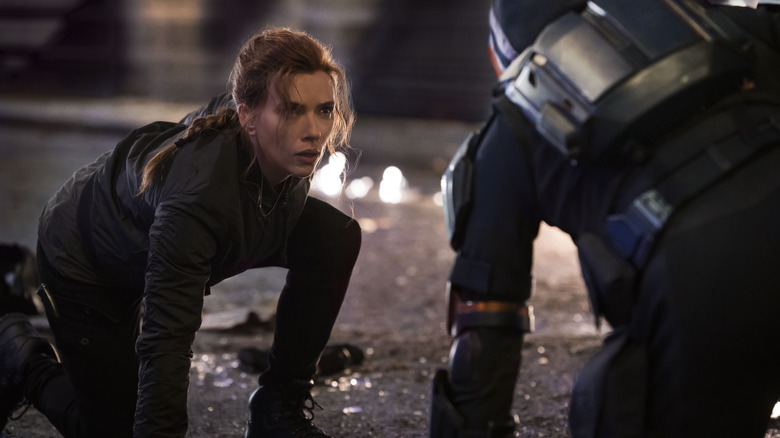 Marvel Studios/Disney
"We started talking about this film as a serious possibility during 'Infinity War,' and we shot 'Infinity War' and then 'Endgame' back-to-back. So, we already knew what the 'endgame' was for Natasha," Scarlett Johansson said at the presser. "We wanted to make sure that [her sacrifice in 'Endgame'] was a choice that she made actively, that it felt that she had resolve then. So, knowing that, we had to work backwards so she could get to a place where that was possible."
As such, Johansson added, Natasha "had to evolve to a place where she was moving forward in her place and had resolved the trauma from her past. That she felt that she was a different person moving forward."
While Johansson was thrilled about the opportunity to play Natasha again, she admitted that suiting up as the character after her dramatic death presented her with a "weird way of working."
"I guess that's always the way it is with a prequel," Johansson observed. "I've never done anything like that before. But it was interesting to be working on something, pleasantly, that also played into what we would be doing in the future that was reflected in the past. It was crazy. It was like Cate Shortland being in tomorrow, today, right now."
"Black Widow" opens in theaters and on Disney+ with Premier Access on Friday, July 9.