Who Is The Actress In The Wingstop Teacher Commercial?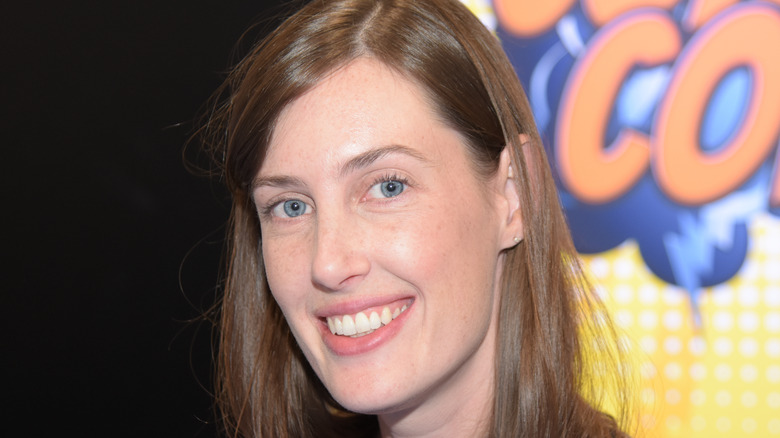 Shutterstock
Wingstop is currently running an ad where an elementary school lesson is interrupted by a friendly Wingstop delivery person. The teacher accuses her students of ordering a delivery to her classroom. When none of them fesses up, she "confiscates" the wings and eats them herself. Let's push aside for the moment what it says about our culture, that this teacher feels a need to create such an elaborate ruse for eating fried food for lunch, and focus on the teacher herself. Why does she look so familiar?
Fans of the iconic one-season wonder dramedy "Freaks and Geeks" recognized her immediately as Sarah Hagan. Hagan played Millie Kentner on the show, Lindsay Weir's former BFF who gets pushed aside for the titular freaks. Lindsay and Millie stay somewhat close, even as Lindsay transforms away from her mathlete past and towards her possible deadhead future. The show is known for launching the careers of Judd Apatow, Paul Feig, Busy Philipps, Seth Rogen, Linda Cardellini, John Francis Daley, and more.
Sarah Hagan did more than Freaks and Geeks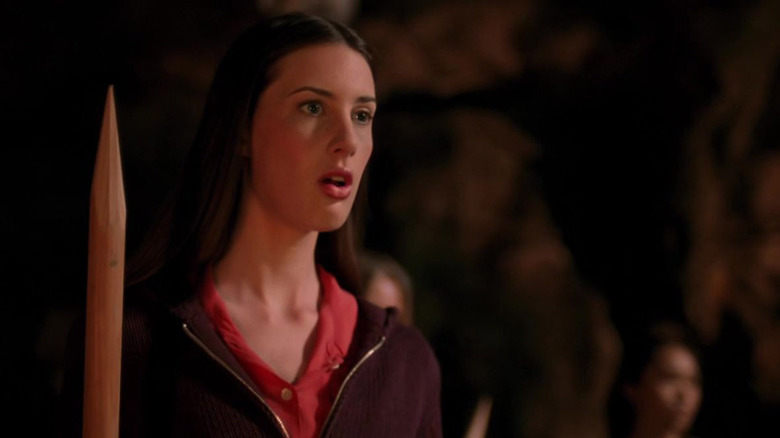 Warner Bros. Television
Aside from her supporting role on "Freaks and Geeks," Sarah Hagan was part of another cult classic show: "Buffy the Vampire Slayer." Hagan played potential slayer Amanda in the show's final season. Amanda was a Sunnydale High School student who turned out to be on the list of women who could potentially be vampire slayers, should Buffy and Faith die. She kills some of the ultra-powerful vampires in the series finale, "Chosen," before being felled by one.
Hagan also stayed close to the Apatow crew, appearing in an episode of his follow-up show, "Undeclared." Where "Freaks and Geeks" focused on high school, "Undeclared" examined college freshmen. It starred Apatow regulars like Rogen, Jason Segel and Jay Baruchel. Hagan played Jordanna in the episode "Eric Visits Again," in which Jason Segel's character sets out to kill Jay Baruchel's. Like "Freaks and Geeks," "Undeclared" was canceled after one season. Its cult following is less than "Freaks," but it still has a vocal contingent of fans.