Trese Season 2 - What We Know So Far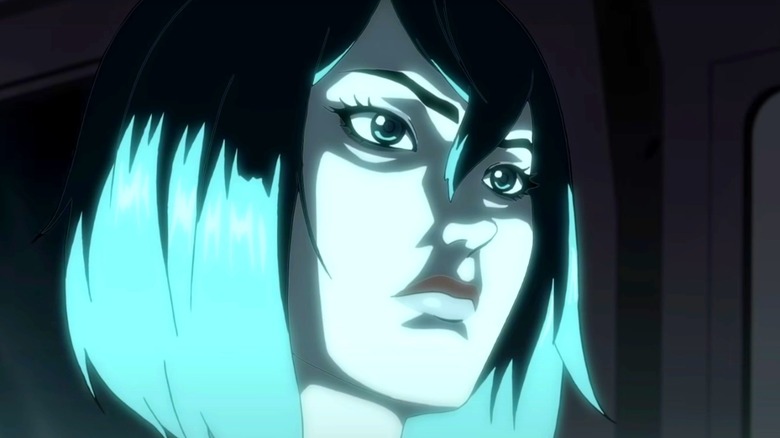 Netflix
There have been plenty of movies and TV series about humans sharing this plane of existence with monsters, but few of them get as gory as Netflix's "Trese." The anime-inspired show follows Alexandra Trese (Shay Mitchell) and her allies as they investigate a series of supernatural crimes around Manila. While the incidents appear disparate initially, she soon uncovers a dastardly plot binding them all together. If she's not careful, then it may just spell the end of all mortal life.
Everything turns out all right by the end of Season 1, but it's clear there are plenty more adventures to be had. Netflix has yet to announce whether "Trese" Season 2 is in the cards, but judging from the critical response the first batch of episodes have received, it would be a safe bet. The streaming service has become a premier destination for new, original anime, like "Castlevania" and "Yasuke," so one would assume it would want to carry on with such a high-profile performer. 
In the event a second season materializes, here's what we'd expect. 
What's the release date for Trese Season 2?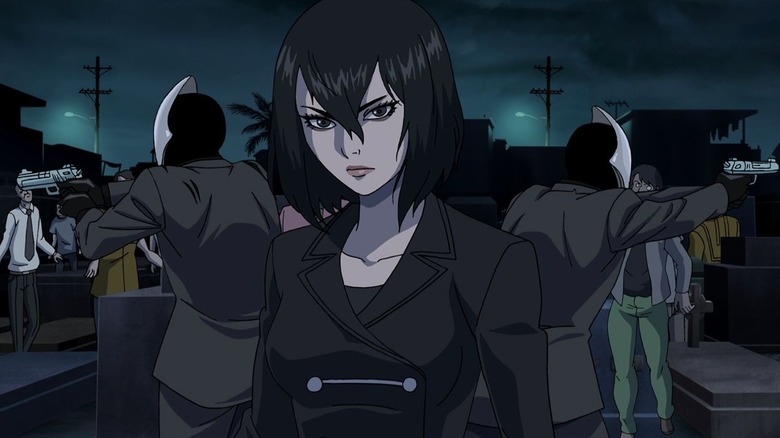 Netflix
"Trese" Season 1 debuted on Netflix in the United States on June 10, 2021. It premiered throughout the rest of the world the following date and has offered a fun, summertime binge-watch for horror lovers across its six episodes. It would make the most sense for Season 2 to have roughly the same number of episodes, and assuming there are no longer any delays due to the COVID-19 pandemic, next season could feasibly debut around the same time in 2022, likely in June or July.
The creative team behind the Netflix series has ample inspiration to pull from. Before this story made it to streaming, it was a Filipino komik series, meaning there are numerous other stories out there where Alexandra protects her city from the forces of darkness. Hopefully, those plotlines serve as a blueprint so that next season can turn up on our homepages sooner rather than later. 
Who's in the cast for Trese Season 2?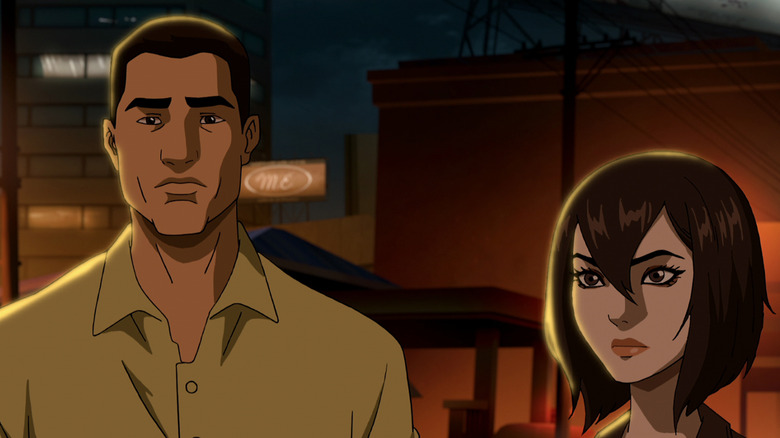 Netflix
"Trese" has an English, Filipino, and Japanese voice cast. Regardless of whether you enjoy watching subs or dubs, we'd expect all of the voice actors to come back for their respective parts. On the English side of things, Shay Mitchell would likely return to reprise her role of Alexandra Trese, while Griffin Puatu provides the voices for her twin bodyguards, the Kambal. Other returns that could take place include Jon Jon Briones as Hank, Carlos Alazraqui as Anton Trese, Nicole Scherzinger as Miranda Trese, and Manny Jacinto as Maliksi. 
Of course, being such a violent series, numerous characters meet their dooms at various points in Season 1. This is primarily the case with Captain Guerrero, voiced by Matt Yang King. In his efforts to help Alexandra defeat Datu Talagbusao (Steve Blum), he dies in the process before Alexandra has the chance to trap Talagbusao in a liminal realm. Both characters could theoretically return. After all, flashbacks played a significant role in Season 1's episodes, so those actors could return in that form. Additionally, when dealing with supernatural forces, there are more mystical manners to bring back characters.
What's the plot of Trese Season 2?
Netflix
Season 1 of "Trese" ends with Alexandra trapping the big bad Datu Talagbusao in a realm between dimensions where he won't be able to hurt anyone else. However, this comes after Talagbusao revealed that Alexandra's father killed her twin sister to prevent the apocalyptic prophecy from coming to fruition. The truth shook Alexandra to her core, and Season 2 will likely pick up where this emotional throughline left off. It would make sense for Season 2 to follow her solving crimes while questioning everything her father told her. 
Another plot point that will inevitably factor into future episodes involves the mid-credits scene in the Season 1 finale. The moment depicts a creature we'd assume is a jiangshi (a Chinese vampire, more or less) that only says one word: "Trese." The jiangshi isn't the only mystical monster out there with an appetite for blood, so Alexandra will inevitably have her work cut out for her when she returns on Netflix.