Will There Be A Trese Season 2?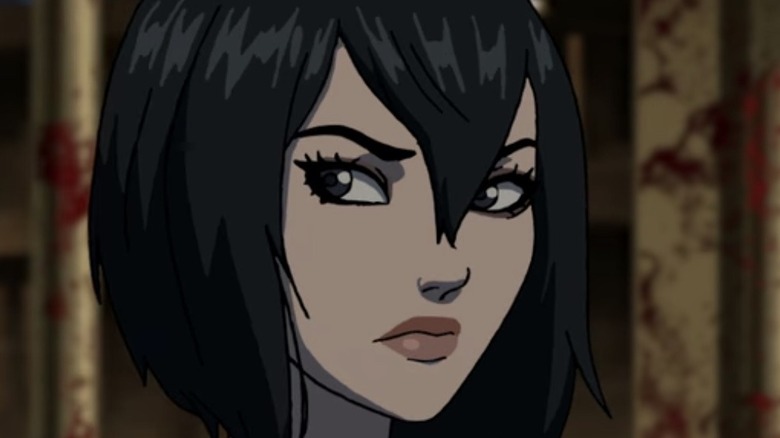 Netflix
"Trese," a new supernatural horror anime with a focus on Asian legend dropped yesterday on Netflix. It's already making waves for its action-packed story and unique animation style, in a world in which strange creatures live among humdans and commit crimes. The show also features plenty of thrills, a voice cast of mostly Filipino descent, and a strong female protagonist, Alexandra Trese (Shay Mitchell). The reviews have been good, with Ready Steady Cut calling the show "a brilliant start to the adaptation" and NME proclaiming the six-part series "the best and coolest animated series on Filipino folklore bar none."
With just three hours of material out there as part of the first season, though, it's natural for people to wonder if Netflix plans to give "Trese" more episodes. This is a show you can currently binge in just one evening, and it's not nearly enough. Given that, will this exciting new show receive a second season? Here's what we know so far. 
How Netflix decides which shows go and which ones stay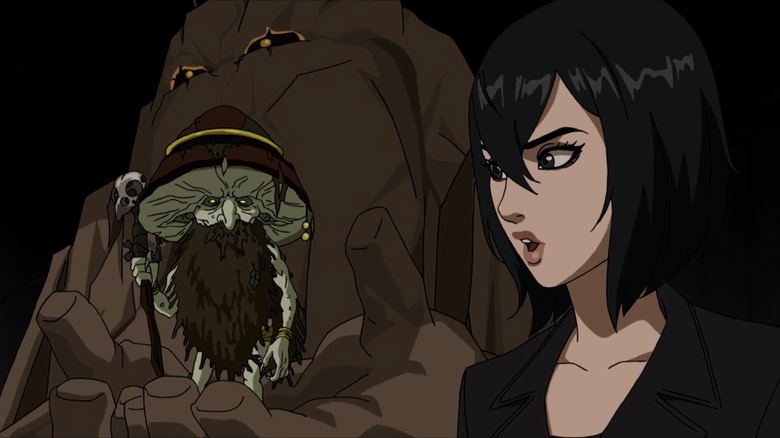 Netflix
It's rare for a new Netflix series to be renewed with so little time on air. "Bridgerton" — which released on December 25, 2020 — was a huge, high-profile hit right out of the gate and the streaming giant still waited about three weeks to announce the "Bridgerton" renewal. "Trese," as an animated horror program informed by Filipino culture and current events, may have a smaller target audience, at least Netflix's home country of the United States. It has not yet appeared in the U.S. Top 10, as far as we can tell. 
Netflix does not release viewership numbers, like other major networks do, but it does track ratings internally. In 2019, Netflix revealed more about how it gauges performance in a letter to the U.K. Parliament, saying that it tracks "starters," or households that watch two minutes of an episode; "completers," households that watch 90 percent of a season within 28 days; and "watchers," that view at least 70 percent of an episode.
"The biggest thing that we look at is, are we getting enough viewership to justify the cost of the series?" Netflix VP of original programming Cindy Holland revealed at a Television Critics Association summer press tour (via IGN). "We also look at other things: how beloved the fan community is, how social a title is. There are lots of other things that we look at that you all can also see out in the world. But we are deliberate and thoughtful, and there are a lot of things that go into the decision."
TVLine pointed out that Netflix has about a 74 percent renewal rate, and chief content officer Ted Sarandos has said he aims for 80 percent. But given the metrics it uses, it may be at least a month before Netflix makes a decision, and possibly longer — plenty of Netflix shows have been left in the lurch for months awaiting news of a potential renewal. 
It's too early for a renewal, but not for speculation!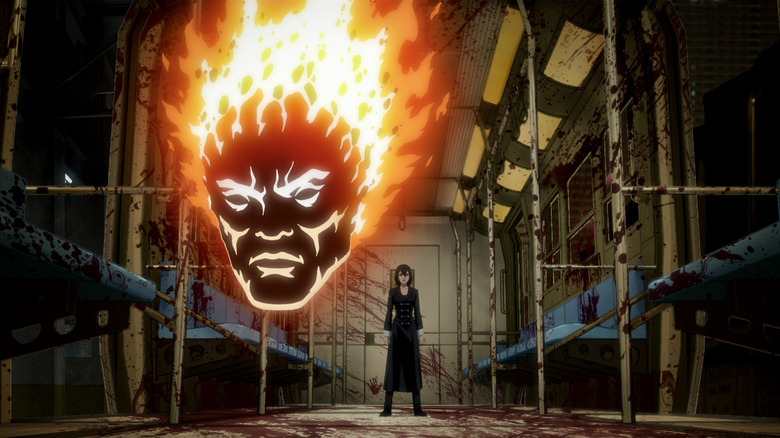 Netflix
There are a few facts that favor renewal for "Trese," despite the fact that we don't know its ratings and probably never will. For example, the series is based on a comic series by Budjette Tan and Kajo Baldisimo that's been around since 2005, which means there's plenty of source material for future installments. In its review, NME said that a future season has been plotted out, which means at least that its creators hare prepared to move forward if Netflix decides to greenlight another run.
Additionally, Netflix has shown a commitment to beefing up its Asian content. "Asia is home to the world's great creative centers producing some of the most compelling films and series of today," chief content officer Ted Sarandos said in a 2018 press release. "The beauty of Netflix is that we can take never-seen before stories from South Korea, Thailand, Japan, India, Taiwan or elsewhere, and easily connect them to people all over Asia and the world. More than half of Asian content hours viewed on Netflix this year are viewed outside the region, so we have confidence that our upcoming slate of Asian productions will find fans in their home countries and abroad."
Still, we do know that Netflix tends to release entire seasons rather than approving a pilot episode and then deciding whether or not to produce more based on how well it does, which means there are a lot of one-season Netflix originals out there. Hopefully, "Trese" doesn't become one of them.