This Was The First Horror Movie To Be Nominated For A Best Picture Oscar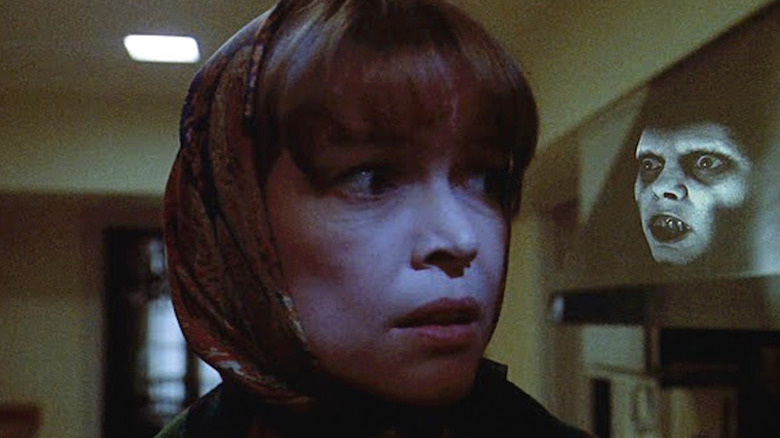 Warner Bros. Pictures
On the strength of films like "The Babadook," "Hereditary," and "Under The Skin," horror has become one of the more artistically ambitious and critically appreciated genres of late. However, the field as a whole continues to be almost universally ignored by haughty awards season sects. In fact, horror films more or less remain a full-on pariah among prestige season players, with awards organizations largely opting to promote the most pedestrian of dramas over even the most ground-breaking and socially conscious horror confections.   
A few genre diamonds have found their way into the Academy Awards' Best Picture conversation over the years, although to date only six true horror flicks have ever punched a ticket to the Oscars ceremony with a shot at taking home the coveted statue (per Vogue). While iconic films like Steven Spielberg's "Jaws," Darren Aronofsky's "Black Swan," M. Night Shyamalan's "The Sixth Sense," and Jordan Peele's "Get Out" all vied for the award, only Jonathan Demme's 1991 masterpiece "The Silence of the Lambs" managed to claim the top prize. But if you want to know which horror classic broke the proverbial glass ceiling in terms of even being nominated for the Best Picture Oscar, you're gonna need to hunt down a film released nearly two decades prior to Demme's legendary creeper.  
The Exorcist remains a true high-water mark of horror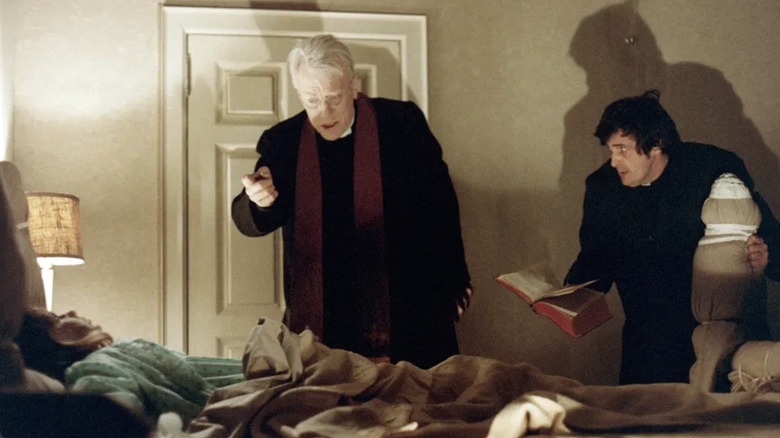 Warner Bros. Pictures
You'll have to look all the way back to 1973, in fact, as that's when William Friedkin's immortal demonic possession thriller "The Exorcist" shocked the moviegoing masses and became not only the year's highest grossing film (via The Numbers), but a bit of a critical darling to boot (per Rotten Tomatoes). Given that pedigree, it wasn't entirely shocking that the film earned a little love from the Academy when they announced the slate of films in competition for Oscars at the 1974 ceremony. What was surprising was that "The Exorcist" earned a whopping 10 nominations, including one for Best Picture, which was indeed a first for a film from the horror realm.
As noted, "The Exorcist" didn't take home the top prize, losing out to the more easily digestible, classic Hollywood crime romp "The Sting." While it's tough to argue "The Sting" wasn't worthy, it's safe to say the impact "The Exorcist" had on popular cinema, and the horror genre in particular, has been far more lasting, with many continuing to rank it among the greatest horror movies of all time. Anyone who's seen "The Exorcist" even once knows better than to argue against the film's all-time classic status. And for those who have somehow skated through life sans a screening of "The Exorcist," be sure to correct that egregious oversight immediately. Just know you'll likely be reshuffling your own all-time list when you do.